We are an Inc 500/5000 company as of 2013 to 2019 and over 6 years of business growth. What if a store carried income items that produced $2000 / month to $20,000 / month? Although sounding a bit "Too Good To Be True", that store exists with Income Store.
Passive Income Monthly Revenue
Hands Free Business Ownership
We are looking for capital investments of $100,000 to $900,000 to put a partnership together with you. We buy it with you and run the business for you. We maintain and grow your online business as you do other things. Income Store provides individuals, companies, and private equity firms with new income streams.
How the Income Store Business Model Works
Similar to a real estate agent, Income Store finds "Revenue Generating" websites for individuals, groups and funds. They refer to the individuals, groups and funds as "Site Partners". Income Store takes the real estate agent model to another level.
Not only does Income Store find revenue generating websites, they buy, manage, market and further monetize the website for their Site Partners. Income Store uses the term Site Partner because they have skin in the game. Instead of getting paid an upfront fee, like a real estate agent, Income Store receives a revenue share on each site purchased.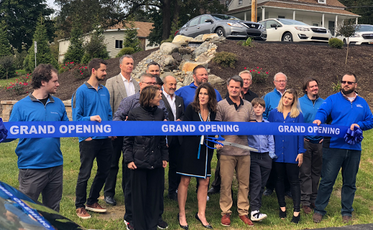 Income Store is unique on many levels
There is no competition to Income Store as there is no other company that acts as the "Buyer - Host - Manager - Marketing Agency - Monetization Agency" for a website purchase, let alone, perform any of the aforementioned services on a "pay per performance" basis.
It is only because Income Store is a division of Todays Growth Consultant, Inc.
Income Store that makes this possible. TGC has a seven year growth rate that placed them on the Inc.5000 list this year as the 1083rd fastest growing U.S. Company. TGC partners with executives, athletes, authors and industry thought leaders on Authority Websites. TGC co-owns, manages markets and monetizes over 900 Authority Websites that will be viewed over 900 Million times.
Backed by Industry Leaders
Ken Courtright, Founder: Since 1992, from small businesses to NASDAQ, Ken has consulted for 3100 companies. Forming TGC in 2009, Ken bridged "Growth Consulting" with the "Internet", recently authoring "Online Income: Navigating the Internet Minefield " and co-Authoring "Against the Grain" with Brian Tracy. A Best-Selling author in 5 different categories, Ken has recently been featured on WLS, WGN, Website Magazine, FOX, CBS, ABC, NBC, A&E and BIO.
Mike Engstrom, Managing Partner: Mike brings 26 years of M&A, Business Sales and Business Coaching to Income Store and TGC. Having shared his knowledge with stadiums of 12,000 people and coached and trained just over 4000 business owners and sales reps, Mike uses his leadership skills to find, train and guide all growth divisions of Income Store and TGC.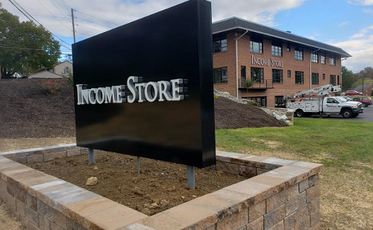 Competition
None that we know of, reports that there are over 650 Million websites operating today in North America alone. One percent functions as a stand-alone "small business". Another two percent, or 13 Million, are monetized through banner ads, lead generation or income earned via selling a tool or an app.
Income Store has a proprietary method of evaluating the latter two percent. Income Store reviews over 1,000 websites each month for their Site Partners. At any time they have "green lights" on dozens of sites. Income Store helps individuals do this.
READY TO GET IN TOUCH WITH A REP AND START EARNING?
PLEASE SUBMIT THE REQUEST FORM NOW!