Be in business for yourself, not by yourself. With a franchise from JAN-PRO, you will own your own business while receiving administrative support from your Regional Master Franchisee and you'll be supplied with all the tools and brand training you need to start a successful commercial cleaning franchise. At JAN-PRO, we want you to focus on providing great service, so we find all of your customers for you! As the top commercial cleaning company for nearly 30-years, JAN-PRO has a strong brand reputation and a detailed set of cleaning processes, support services and standards that will help your keep clients happy.
We are the best of the best, and we intend to stay here.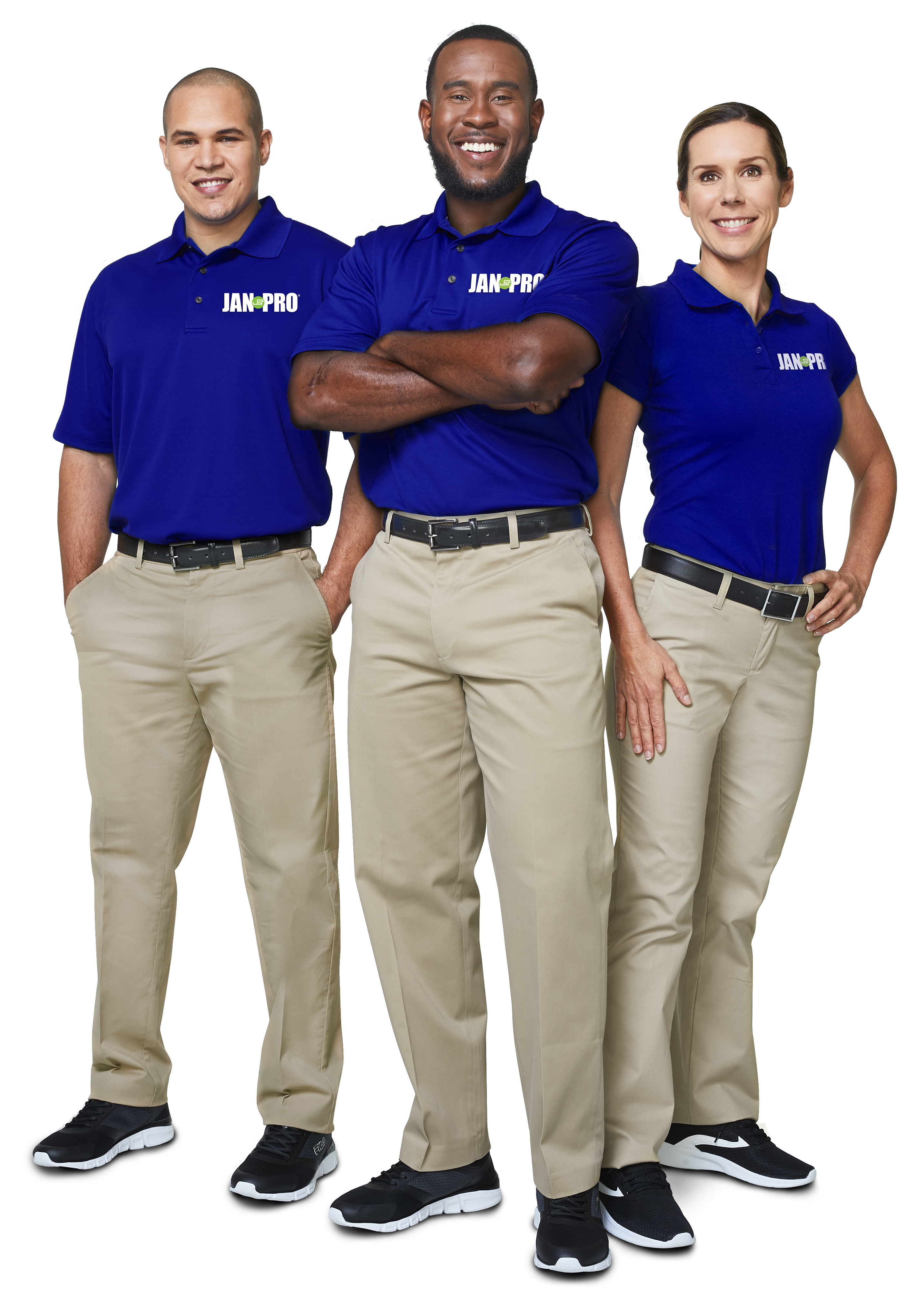 We're proud of the relationships we've built and accomplishments we have achieved through consistent determination to set the bar higher. It's no wonder JAN-PRO has a 99% customer retention rate!
#1 Commercial Cleaning Franchise in 2018 and for 10 years by Entrepreneur magazine
#2 Top Low-Cost Franchise to Own Under $50,000 in 2018 by Entrepreneur magazine
#4 Top Fastest-Growing Franchise in 2018 by Entrepreneur magazine
Ranked as a Top Global Franchise in 2018 and for 8 years by Entrepreneur magazine
Ranked as a Top 200 Franchise in 2018 and for 9 years by Franchise Business Review magazine
Ranked as a Top 50 Franchise for Minorities for 7 years by USA Today newspaper
Top 100 Global Franchises for 2018 by Franchise Direct
Ranked as a Top Franchise for Veterans in 2017 by Entrepreneur magazine

Frequently Asked Questions:
Why a JAN-PRO Franchise?
With a JAN-PRO franchise cleaning business you can realize your dream of financial independence. You control how large and quickly your business grows and will have a flexible schedule that allows you to decide when you want to work. You can not only build a better life for your family, but also get the free time you want to share it with them.
I've never run a business before. Can I still do this?
Yes. That is what makes this model so simple. We will coach and teach you how to run your own business, and provide you with all the business support you need.
How much does a JAN-PRO Franchise cost?
It depends on how much income you want to earn and how quickly you want to earn it. During your initial franchise appointment, we can discuss our multiple payment and financing options. Our smallest down payment is $1,350 and this cost includes the use of our brand name, training on JAN-PRO's brand standards, uniforms, ID badges, initial starter supplies and equipment – and your own customer accounts.
How much money will I make?
This answer depends on your initial investment and how fast you want to expand while still maintaining the high JAN-PRO quality standards. We will help you grow at your pace. You can operate in an owner-operator model or hire employees to help you grow your business. We can refer you to current JAN-PRO franchise owners who can share their experiences with you.
Free Download from JAN-PRO: 15 Keys to Buying a Franchise
Franchisee Testimonials:
"I've always wanted to be a business owner and this is a great way to start my dream. Working for JAN-PRO has changed my life in a number of ways. My time has been stretched in a good way. JAN-PRO has given me the opportunity to give others an opportunity."
Wayne Sutton, Franchise Owner (Atlanta, GA)
"We wanted something that would give us residual income. I like the financial stability of providing for my family and helping others provide for their families. I love the decision that we made to go with JAN-PRO."
James and Brady Hodge, Franchise Owners (Oklahoma City, OK)
"I've dealt with a lot of cleaning companies and I always heard that JAN-PRO was a great company and I know it's true. JAN-PRO has changed my life because my family and I have more time to spend together, my son is actually being involved in my business."
Angela Padillo, Franchise Owner (Atlanta, GA)