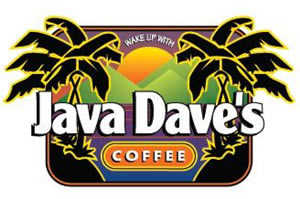 An Original American Success Story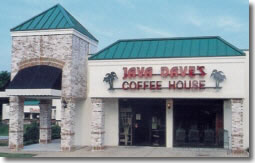 For more than 20 years, Java Dave's and the Neighbors family have been roasting award-winning coffee from around the world. With an exceptional line of products and an observable increase in demand for gourmet coffee, the Neighbors family knew it was time to expand their vision. In preparation, they developed a unique line of beverages ranging from mochas and lattes, to cappuccinos and cocoas. Java Dave's is also a distributor for Torani's great products. The entire process from the purchase of beans across the globe to purveying the product in our gourmet coffee stores is overseen by Java Dave himself.

In March 2003, the Java Dave's Franchise System began its conversion into a licensing opportunity. Their past growth has now led them to be able to offer a proven product and a popular brand to business owners or entrepreneurs without the expensive costs of franchising. With licensing there are no ongoing fees to pay. You still have the drink training and the quality of products, and can add additional concepts to your business like ice cream or bakery items.

Java Dave's Coffeehouse Licensing

Have you ever wanted to own your own coffeehouse or add a coffeehouse concept to your current business or Church? Java Dave's Licensing is the answer. Licensed locations can include major fast food locations, university hot spots, casinos, international airports, and even co-branded locations with food concepts.



Currently, there are three different licensing packages to choose from:

License Package C: $499.95
Interactive training CD-Rom

License Kit with official training CD

1 Java Dave logo design

Drink Recipes

Ordering system & The Guide to Java Dave's Coffee Beans
License Package B: $2,495
This package includes all of the items in Package C, plus:
Menu Board

Java Dave's logo and "Welcome" signs

Drink poster set

Smallwares Package

4 Java Dave's logo t-shirts

$1,000 in Java Dave's products
License Package A: $3,495
In addition to all the products in Package B, you will also receive:
One day training with a Java Dave's Trainer
Equipment packages are available for purchase through both Astoria and Bunn.

Careful attention to detail and a desire for only the most excellent product has made Java Dave's Coffees a favorite destination for coffee and specialty drink consumers alike. Java Dave's future is bright and the Neighbors family invites you to become a part of this aggressive and growing enterprise!