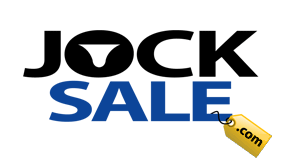 JockSale is the leading Provider of Sporting Good's Consignment Events.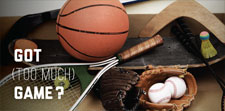 JockSales are held in facilities all across the country from convention centers and civic centers to church and high school gyms. The events normally last seven days and happen two to three times a year in a region. Most events are operated by a Jock Sale franchise owner.
The JockSale business concept was developed by a group of sports enthusiast passionate about playing hard and loving life. After years of multiple sports, games, and hobbies, they noticed the garage, basement and attic were filling up with high-quality used equipment with little avenues for selling it. All of the sudden, the light bulb flashed! JockSale events would not only be an avenue to sell this gear, but a way to buy it cheaply too! A win-win situation!
The business was born. Since the group was already involved in the franchising world, it was a natural fit for JockSale to be franchised all across the country. The JockSale concept and events are about FUN, while making some CASH for gear owners and saving money for those seeking equipment!
Great Deals and money in your pocket! Now we're talking! JockSale.com. YEAH!
Have a JockSale Today!
Love the Outdoors and Sporting Activities, all the gear that goes along with it, getting great deals and making money? If so, owning a JockSale franchise might be a great endeavor for you.
Why is JockSale a great franchise opportunity?
No Employees!!

No annual retail lease

No inventory purchases, it is supplied by consignors.

Home Based, except for the 2 or 3 week long events you operate.

Quick ramp up, have your first event 6 weeks from signing the Franchise Agreement

Great supplementary income

Fun to operate

Low start up cost

Promote everywhere you go

Train at home, through operations' manual and calls. No traveling required.

We will be at your first event to make sure it goes smoothly.

Is this a Great Franchise or What?
JockSale franchise businesses are intended to be a supplemental income rather than the sole source of income. However, if you are looking for a full-time opportunity, then considering purchasing multiple JockSale territories and having 6 to 8 events a year.
The Franchise Process
Complete Request more info section

Phone Call with Franchisor

Complete Franchise Application

Receive your Franchise Disclosure Document (FDD)

We review credit, background checks, and capital requirement

Conduct Your Due-Diligence

Second Call with Franchisor

Franchise Approval (This will be the first point JockSale offers its franchise to a buyer)

Sign Franchise Agreement

Receive Training Materials

Plan first event

We come to your first event for training and support.
Initial Investment Costs
Your JockSale franchise business can be launched for as low as US$25,000. Please request an FDD to get the details on the investment.
Your success is our Success
You don't have to be an expert in consignment events to start your franchise. You don't even need to have a background in the industry to be successful. All that's required is ambition and the willingness to put our tools to work for you. We offer all of our franchisees thorough training and support from day one. JockSale will support you with:
Proprietary business management software.

Ambitious marketing campaigns relevant to your events

A recognizable Brand that people do not forget

Re-selling is one of the hottest industry segments in the world.

Complete training
FAQ - Frequently Asked Questions
Do I need any special training or background to become a JockSale franchise owner? No, JockSale has a very detailed Operations Manual that a franchise owner will follow step by step. Our corporate office is there to support each franchise location throughout the process and even being present at their first event.
What is the initial investment cost to start a franchise with JocKSale? There is a range depending upon a few personal preferences but generally around $25,000 will get you started.
Does JockSale have protected territories? Yes, each territory owner gets exclusive rights to have events in their territory.
How do I market events? We have a very systematic approach for building awareness in your territory.
How do I track customers and sales? JockSale has invested heavily into developing a website based solution giving your sellers total visibility of their items.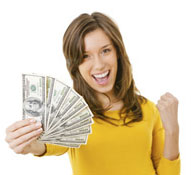 What facilities do I need for hosting an event? You will have an array of options, Civic Centers, Empty Retail Locations, Convention Centers, Gyms, Churches, Many locations are willing to rent their space out.
What is the next step in finding out more information about becoming a JockSale franchise owner? Complete the request more info section below.
Have a JockSale Today!