ALL-AMERICAN THEME | CONTEMPORARY DESIGN
RELAXED, CASUAL ATMOSPHERE | ENTERTAINING ENVIRONMENT | GLOBAL BRAND AWARENESS | ALL-AGES FAMILY APPEAL |
FOCUSED ON FUN|FLEXIBLE FOOTPRINT | EXPERT, ON-CALL SUPPORT
MODERN AMERICANA
---
ALL-AMERICAN FOOD AND FUN, SERVED WITH A SMILE
Every Johnny Rockets restaurant serves simple, great-tasting food from a menu of all-American favorites, including fresh, made-to-order hamburgers, crispy fries, classic sandwiches and rich, delicious hand-spun shakes and malts. This dynamic lifestyle brand specializes in friendly service, upbeat music, twirled straws and dancing servers, providing a relaxed, casual atmosphere full of fun.
---
BY THE NUMBERS

Over 18 million Johnny Rockets Hamburgers are sold annually.
Hamburgers account for 60% of all Johnny Rockets sandwiches sold.
Hamburgers/Cheeseburgers comprise 71% of beef servings in commercial restaurants.
12 million Johnny Rockets soda pops sold per year.
8.8 million Johnny Rockets Shakes and Malts served per year.
8.5 million pounds of Johnny Rockets American Fries sold per year.
2.2 million orders of Johnny Rockets Onion Rings sold per year.
864,000 gallons of Johnny Rockets ice cream purchased per year.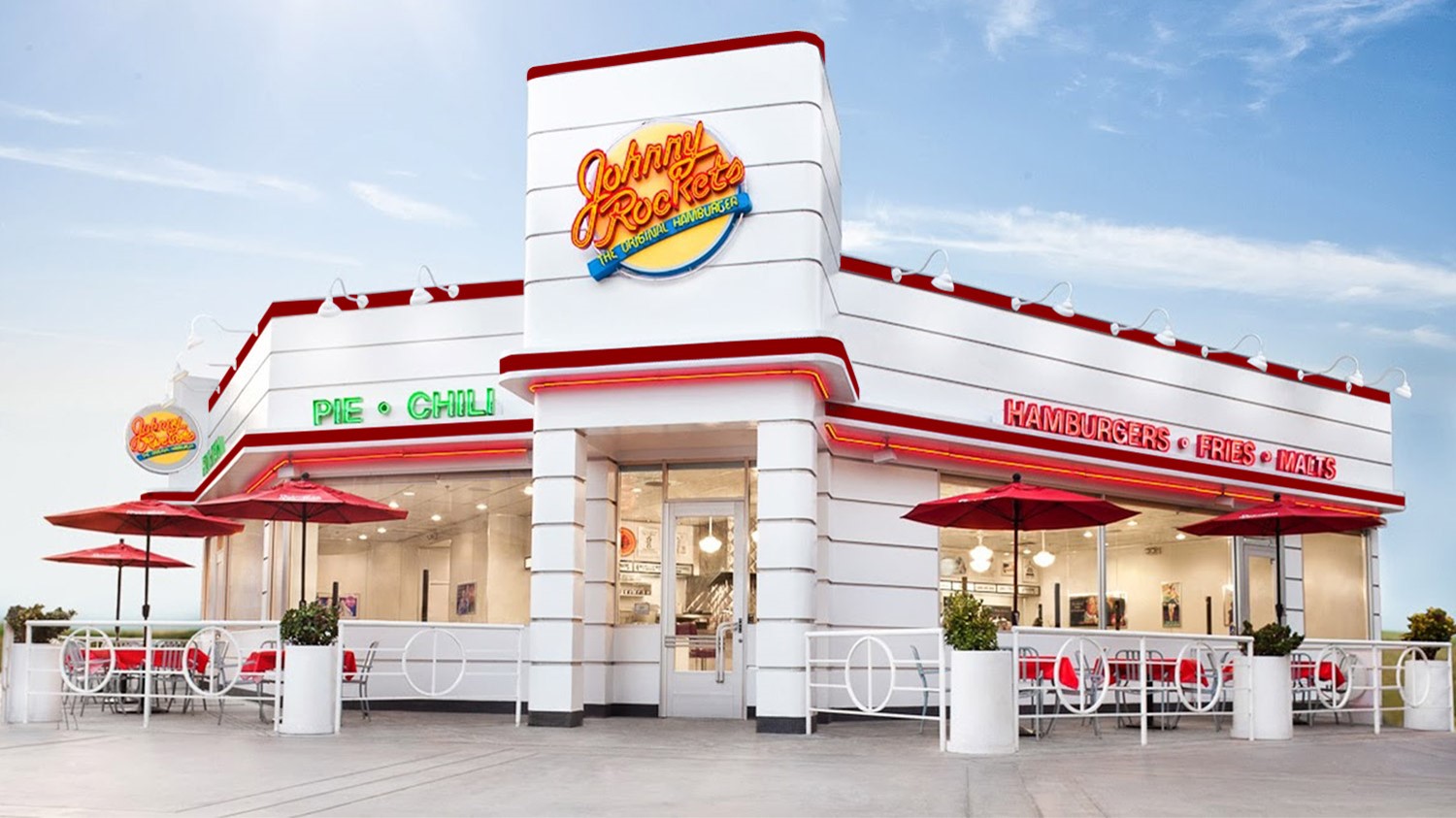 ---
EXPERT, ON-CALL SUPPORT

Our Restaurant Support Center offers guidance at every step, especially in the following areas:
Site Selection and Restaurant Design
Marketing and Promotional Design
Franchisee Communications
Purchasing
Operations
Management Training, Opening Support and Ongoing Support
---
WORLDWIDE GROWTH
Annual sales exceeding $300 million
3,000 employees worldwide
More than 330 Johnny Rockets around the globe, including restaurants in 32 states and 26 countries
With ownership from Sun Capital Partners, Inc., Johnny Rockets is positioned for expansive growth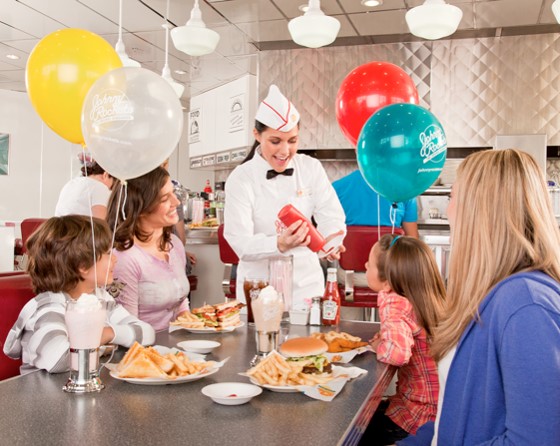 ---
BECOME AN OWNER

Our time-tested brand offers a high awareness level, broad demographic appeal and a universally appealing theme. Our varied location footprints in airports, casinos, cruise ships, malls, stadiums, street fronts and tourist attractions reflect a flexible business model that lends itself to numerous operating options.
Total Investment - $539,525 - $975,575
Floor plans range from 700-7000 square feet
Franchising Fee Range- $25,000- $49,000