Koala Insulation: Delivering Comfort and Efficiency in the New Economy
Providing an essential service needed in every home and building, Koala Insulation benefits both customers and franchisees alike. Our appealing brand and recognizable mascot voice how customers can earn back the cost of any insulation investment – all while helping the environment, and our franchisees flourish in a simple and solid recession-resistant business within a $52 billion industry with almost no other national competitors.
We stand by the quality of each job with a lifetime warranty and annual inspections that put customers' minds at ease. Increasing energy efficiency through insulation also protects the planet through substantial reductions in greenhouse gas emissions. Franchisees use proprietary, custom-manufactured products with added pest and fire resistance, and have access to Koala's tried and true marketing and lead generation systems.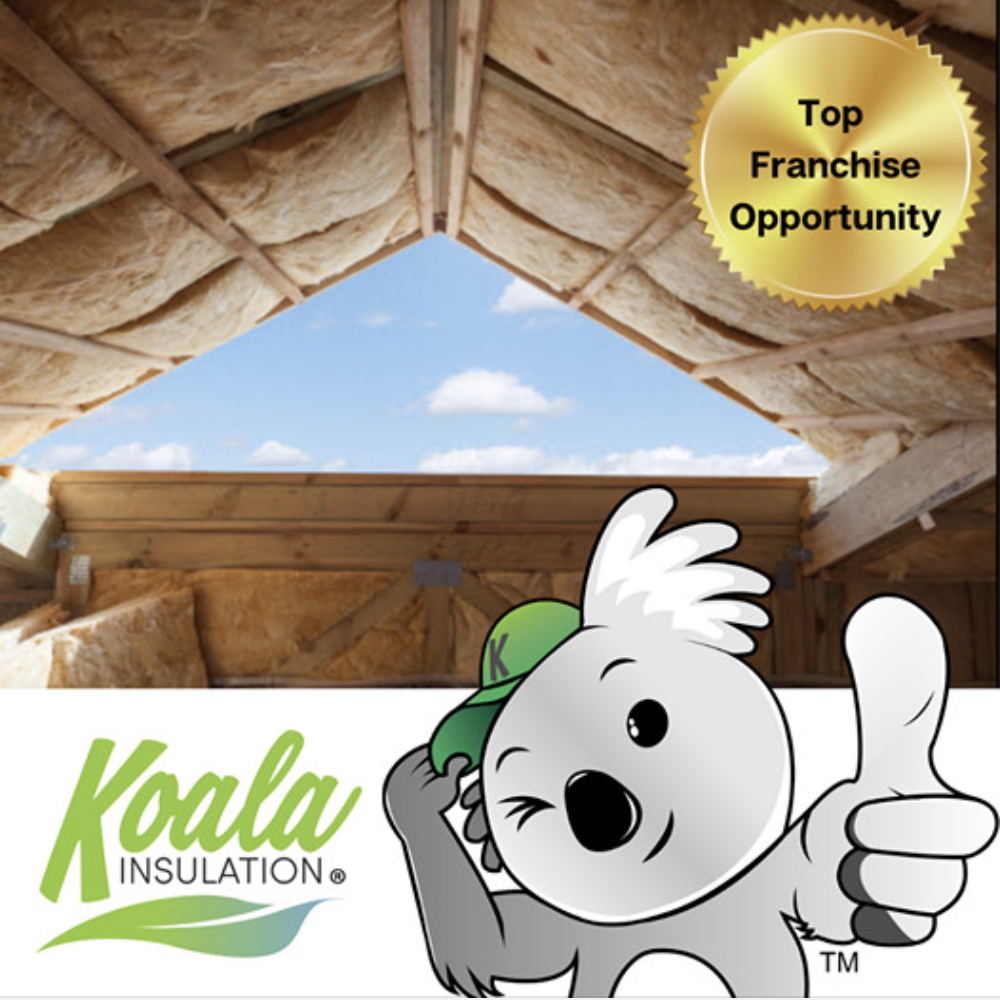 Getting started is simple and no prior experience in the industry is needed. The model can begin with one rig, and scaled over time. Our staffing needs are straightforward, our normal business hours provide a healthy work and life balance, and, as a mobile operation, overhead is low and fixed. Each franchisee receives comprehensive, in-person, and on-going training on all materials and equipment and on our state-of-the-art web-based operating platform.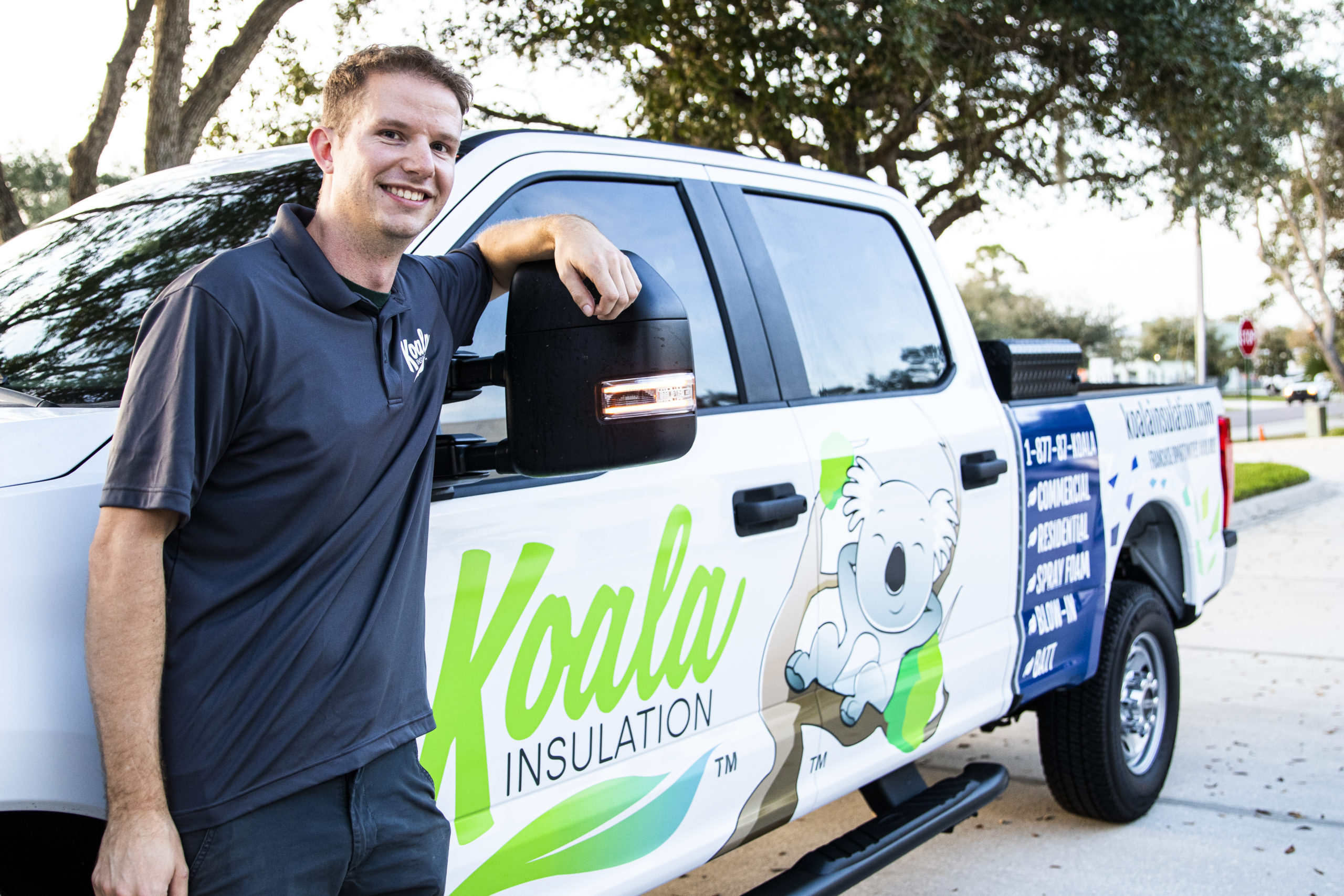 Every home and building must have insulation to meet local energy codes.
Koala franchisees have multiple revenue streams – renovations, new installs, energy efficiency upgrades, emergency services, and an annual service plan.
Insulation has been around for a very long time – ever since homes were constructed, and changing energy codes create the perfect opportunity to generate revenue.
Even in a down economy, insulation thrives. It's the single most important factor in energy waste reduction and it saves home and building owners money.
Over 70 million homes in the United States are under-insulated, leaving far more demand than supply.
Modern insulation products have been upgraded and improved tremendously, and consumers want it in their homes.
No lease, rent, landlords, or buildout. Koala is a low-overhead, recession-resistant, and social distancing friendly business model.
For more information on joining the Koala Insulation team and delivering comfort and efficiency in the new economy, contact us today!