Summary
With the lowest franchise fee in the industry, Kumon is the smartest choice in education franchising. Kumon has been ranked the #1 Tutoring Franchise by Entrepreneur for the past 17 years. Our consistently high industry rankings mean you can have confidence starting a Kumon franchise near you!

Veterans could receive a special credit up to $10,000 for new center openings, above and beyond the $19,000 we already provide in subsidies. Each qualifying franchisee will receive a special $10,000 credit.


About Kumon
For almost 60 years, Kumon kids have mastered math and reading through an ingeniously devised system of worksheets. Highly trained Kumon franchise owner/operators have guided them, creating successful community minded businesses.
What happens as kids advance through the Kumon Math and Reading Program?
They develop traits for success such as resilience, perseverance, and vision. No other program creates the same critical lifelong success habits. It's habits like these that have parents enrolling multiple kids and telling friends and family about their kids' success.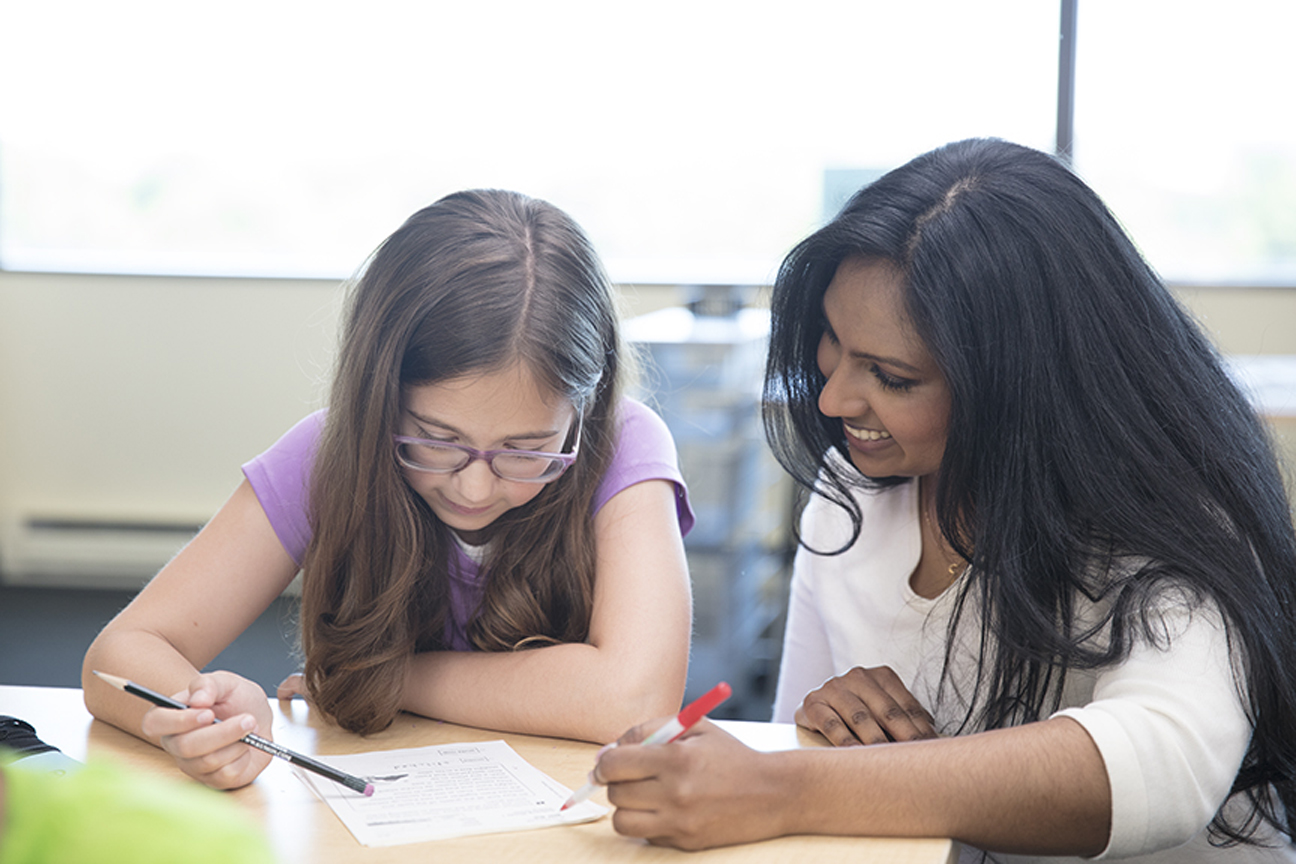 What do you need to know?
At just $1,000, our franchise fee is the lowest in the industry and we offer up to $19K in incentives to help get you up and running.
We've been awarded the honor of being Entrepreneur magazine's #1 Tutoring Franchise 17 years in a row.
Student enrollment has risen by 59% since 2007.
We're here to support you from your very first request for information, offering a system of success supported by training, materials, and marketing to drive your business.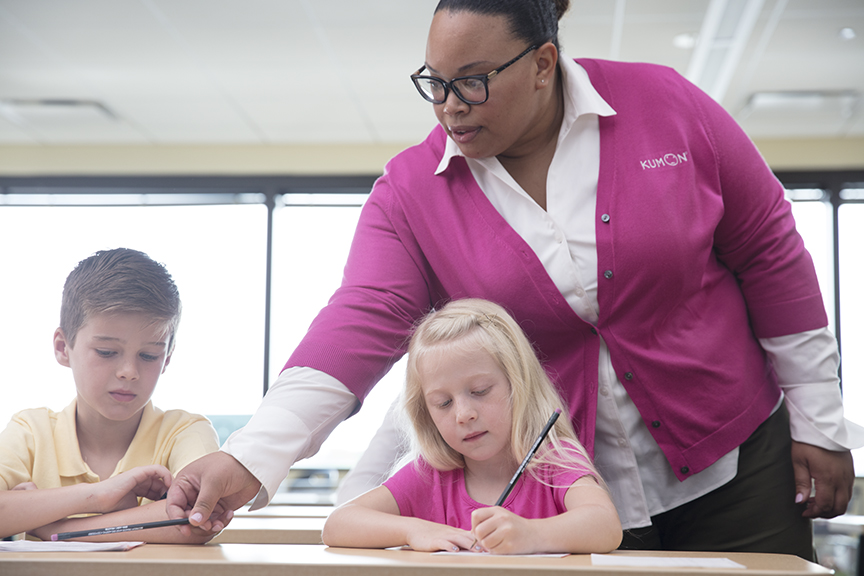 What do you need for success?
All applicants need a bachelor's degree and either citizenship or a green card, in addition to meeting the liquidity requirements of $70,000 and net worth requirements of $150,000.
Beyond that, we look for people who have a desire to develop relationships with families in their community and to see kids succeed, not just in math and reading, but in life.
We know every potential business owner has something special to bring to the table.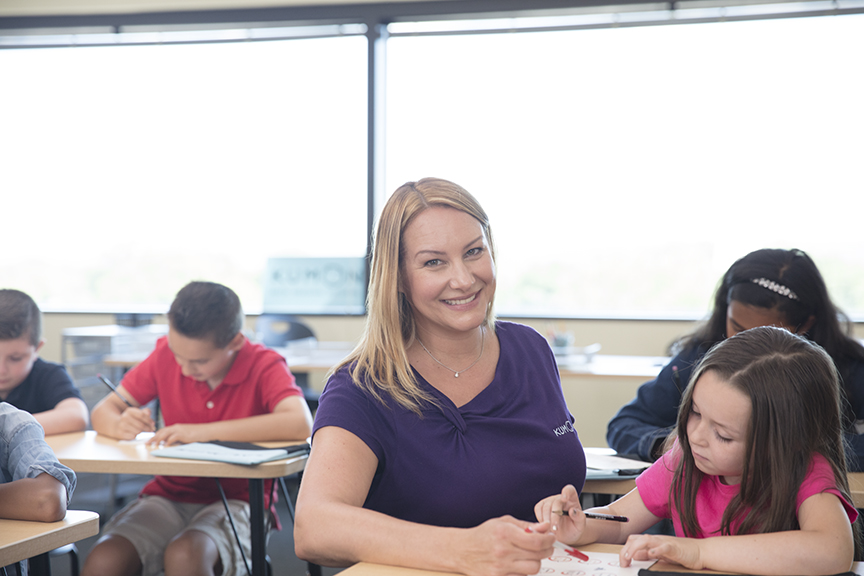 What Do Our Franchisees Say?
"The satisfaction that a Kumon instructor gets from helping students is really indescribable. there's no feeling like it when a student comes in that might be struggling, and you can turn their whole educational outlook around. For any potential franchisee out there that is apprehensive, I would just say go with your heart. If you love kids and you want to help kids, then Kumon is a perfect place for you."
- Greg, Kumon Owner and Instructor
"Being a Kumon Owner and Instructor has provided me an opportunity to really be a significant influence in somebody's life. It's not just business, you're really part of a bigger network, you're part of a family. And Kumon has been very successful in helping us come together as one."
- Charlotte, Kumon Owner and Instructor