Green Is The New Gold!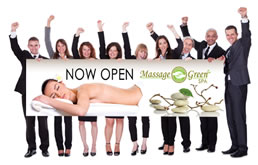 Whether you just had experiences a relaxing massage at one of our locations or are interested in the Massage Green Spa massage as a business opportunity, we appreciate you taking the time to learn more about this tremendous concept.
Massage Green Spa is positioned to outpace the competition with our membership-based business model, easy cost of entry, value positioned concept, easy real estate, low overhead, beautiful distinctive retreat design and multiple revenue streams.
Owning a Massage Green Spa franchise has an amazing opportunity for personal and professional growth. It most importantly focuses on the ever changing wellness revolution.
---
Why Choose Massage Green Spa?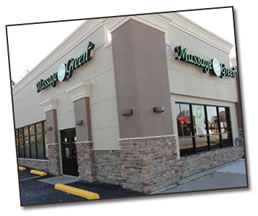 We have catapulted into one of the fastest growing national franchise businesses in the country and we assert that although our affordable luxury concept was created by us, investors like YOU are the reason for sustainability.
Owning a Massage Green Spa franchise affords you the benefit of low-cost entry, ease of operations and a great opportunity for personal and professional growth. This model creates synergy by blending low-cost massage and facial services with an eco-friendly environment and has encapsulated the need for improving both our internal and external health.
Our first unit opened in Dearborn, Michigan in 2008 and less than 5 years later, we have reached the 500 spas in development mark. As a direct result of our operational awareness and concept design, we firmly assert that by 2015 we will have over 1000 Massage Green Spa locations in national development – and this is just the beginning! As we continue to grow and partner with developers, franchisees and of course valued employees we plan to make it our mission to leverage our low-cost concept into the "Best Value in America!"
---
Our Commitment To The Environment
Massage Green Spa operates on a very simple principle – we desire and strive to create: Healthy Building, Healthy Bodies.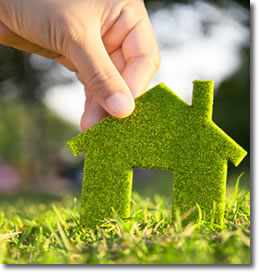 We believe that in order for our valued customers to experience the full healing power of a therapeutic massage or facial session, they need to be in an environment that cultivates cleanliness and reduces stress. This is why all of our national clinics are constructed from most eco-friendly building materials. Items like the ones listed below, provide the essential basics for our clientele to relax and breathe easier:
Recycled drywall
Zero VOC paint
Recycled cellulose insulation and ceiling tiles
Engineered cultured stone and granite
Porcelain tile
Low consumptive lighting
High efficiency furnaces and water heaters
Purified water
Expanding into our lines of service, we only use hypoallergenic lotions, oils and facial products that remain chemical and preservative free. All of our table linens and towels within the spa are eco-washed and monitored to ensure that harsh chlorines and other water chemicals have either dissipated or been eliminated prior to entering our spa environment. We believe that purity is of of the utmost importance and while at Massage Green Spa, our clientele have found our services to work away stress, but more importantly allow them to detoxify and simply leave our spas feeling refreshed and rejuvenated.
---
The Massage Green Spa Attraction
Easy Cost Of Entry
National leverage in site selection and leasehold development
Simple operations model without any shrink or expiration on inventory
Expert franchise team with over 75 years of franchise experience in 10 national chains
Introductory and membership pricing at one of the nation's most affordable rates
Recurring revenue with membership base
Fantastic margins with attractive returns (ROI)
As a franchise partner, we know that your primary mission is to get your business up and running as quickly as possible. This is why we make you eligible to take advantage of all corporate services listed below: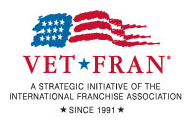 Site selection
Design and construction
Marketing
Financing
Training
Grand Opening program
National and regional advertising
Operational procedures and assistance
Ongoing supervision and management support
Increased spending power and access to bulk purchasing
A community of like-minded individuals that are as passionate about your success as you are
---
Ideal Candidate
We're looking for franchise owners who are outgoing and have sales, marketing, and/or management experience, and who are results oriented. A person who can build relationships, lead a team, and who has the motivation to excel!

Massage Green Spa is also currently accepting Canadian and international inquiries.