MidiCi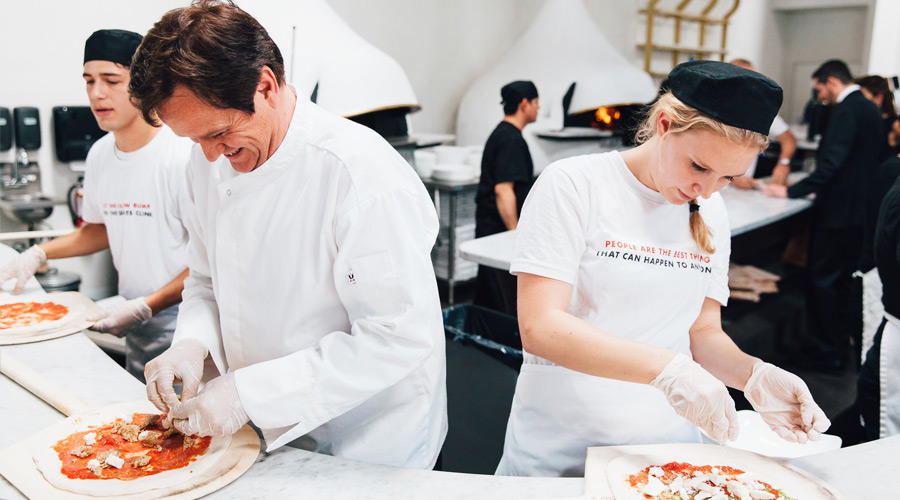 Fast Fine Neapolitan Pizza Franchise
Pairs Sleek Style and Social Spirit!
Experienced franchisor plans to open 1,000 Neapolitan pizza franchises by 2025!
MidiCi Franchise serves authentic Neapolitan Pizza as the most delicious excuse to get together. Believing a meal is better when shared with your friends circled around the dinner table, the menu offers something for everyone. It ranges from the classic Margherita Pizza, along with a wide selection of fresh meats, cheeses and vegetables to make your own pizza and salad.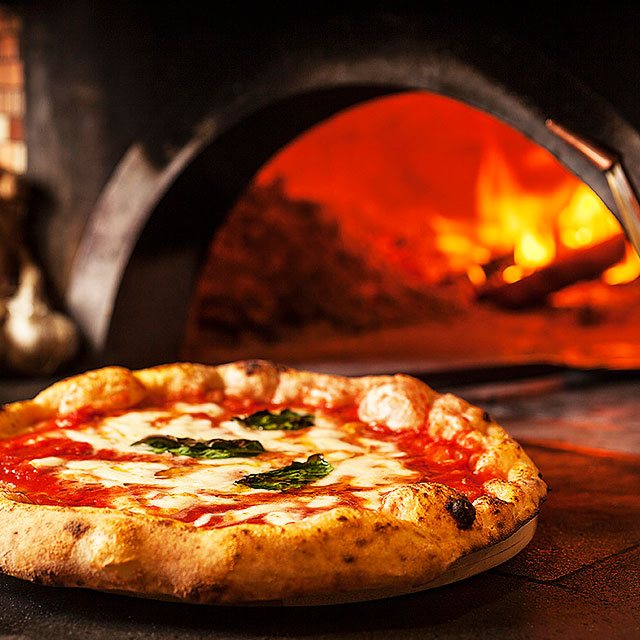 Together, the assembly line and bar, also known as the Heart for its shape and functions, put on a real show with the two sculptural ovens from Naples, the colorful display of ingredients and each station mastered with pride by pizzaiolos (pizza makers) and baristas (coffee makers).
MidiCi Franchise has a unique name. MidiCi, pronounced Mee-Dee-Chee in Italian means You tell me! a double entendre for (1) its customization approach to the pizza and (2) its social approach to the interaction of people and bringing friends together.
More than anything, MidiCi is inspired by the belief that people are the best thing that can happen to anyone, and its mission is to bring friends together. MidiCi franchise is led by CEO Am it Kleinberger, whom was recognized by Forbes on the list of Americas most promising CEOs, leading Menchie's from 1 store to over 500 open stores in just 8 years.

Making the World a Friendlier Place.
It is not about the pizza, it is about friendships.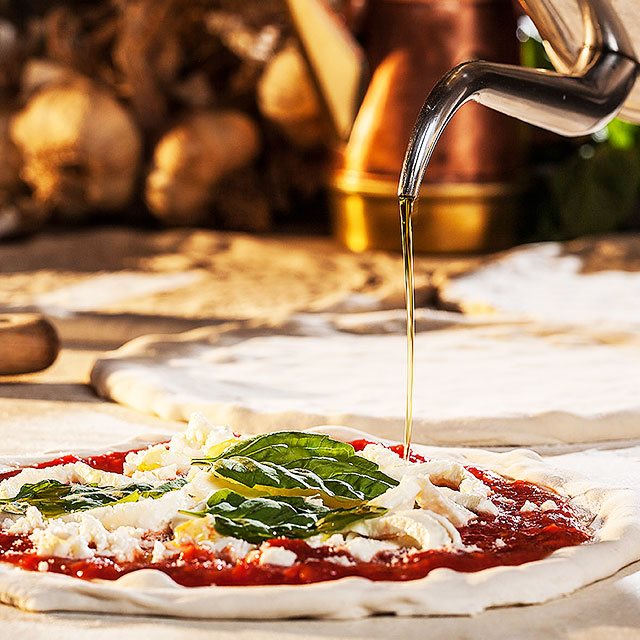 Midici Franchise Concept
Midici Franchise is the only fast casual pizza chain that is going to disrupt the existing models, as it not about the pizza, rather the friendships created by spending time at MidiCi. The MidiCi franchise brand positioning was developed for two years by Menchie's CEO and team, marketing specialists, and is poised to capture the market quickly with pull demand vs. push demand.
Midici has a franchisee friendly organizational philosophy. MidiCi's mission statement is "we bring friends together." Happy franchisees make happy guests. Fun to run. Make money by bringing friends together. While other chains serve pizza, MidiCi brings friends together. Midici franchise units serve high quality, healthier products that offers inexpensive, fun family day or night out with your friends.

Medici Franchisee Profile

Family business/owner operator- with some previous business experience- semi absentee and owner operator model.
Multi-unit displaced executive – Diversifying or "ex" Corporate America professionals/executives – 1st time entrepreneur- absentee and semi absentee model.
Diversifying entrepreneur looking for next growth vehicle. – Empire Builders – absentee and semi absentee model.
Diversifying food service operator looking for next big thing – People looking for the next big thing – all models.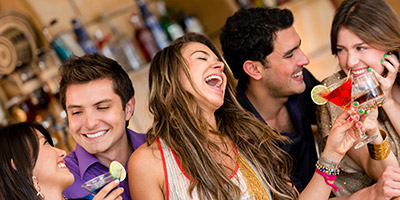 MidiCi Restaurant Size
MidiCi Restaurants range in size from 2,400 to 4,000 sq.ft depending on the location of your Restaurant.
MidiCi Franchise Menu
Midici menu was developed by executive chef and director of culinary research and development Peppe Miele-Head of the Verace Pizza Napoletana in North America.