The Future Is Here!
The Future of the $99.5 Billion Lawn Care Industry Begins with Mowbot
With low ongoing costs, a small staff and a clear plan to help you become quickly established in business, Mowbot is your chance to get in on the ground floor of a groundbreaking concept that will change the way Americans take care of their lawns forever.
In a few short years, you are going to see robotic lawn mowers on almost every lawn in the country. Advancements in artificial intelligence, domestic robotic technology and deep-learning appliances are transforming the way we experience the world. Mowbot is at the forefront of these advancements, and as a result, we're poised to revolutionize the $99.5 billion lawn care industry by bringing battery-powered and robotic technology to lawn maintenance.
Mowbot is a smart investment for entrepreneurs who are passionate about emerging technologies that are more environmentally friendly, cost-effective and that outperform traditional methods. The visionary executive team is leading Mowbot's rapid expansion nationwide. Get in on the ground floor of a business that is fun and scalable, with enormous potential, as we make the traditional lawnmower irrelevant forever.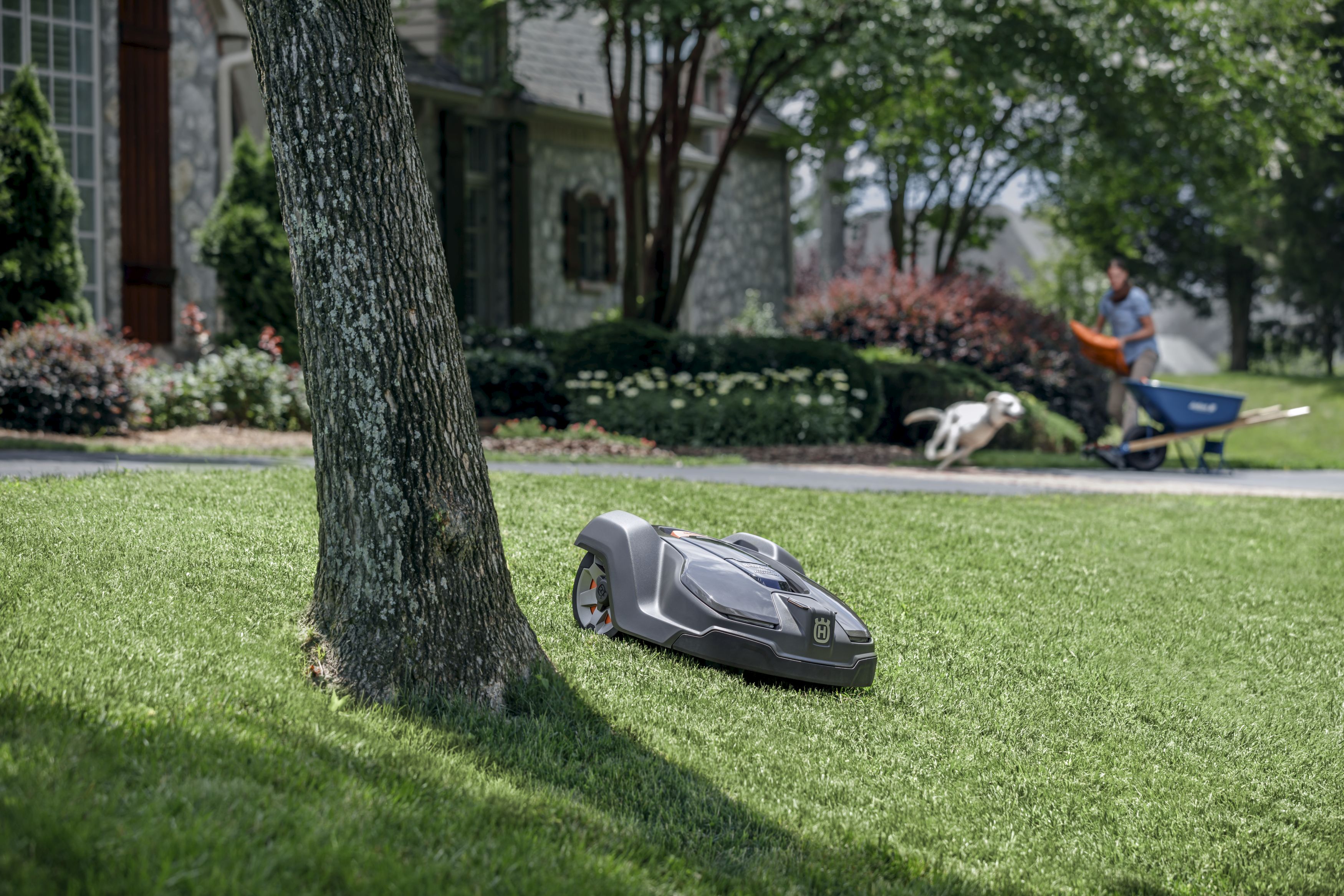 What is a Mowbot Franchise?
When you think of a landscaping business, you might think of the independent guy-in-a-truck companies for which the industry is known. Mowbot is the exact opposite. For starters, our franchisees do not have to hire additional lawn care crews to cut their customers' lawns — our robots do that! One of the main issues traditional lawn care companies face is finding and retaining enough qualified personnel.
Our franchisees focus on their business, networking and building relationships in their communities to win new customers. These local efforts are bolstered by the call center at our headquarters, which works to drive new customers to our franchisees. Mowbot's call center supports customer interaction, ensuring that your reputation remains exceptionally high and saving you thousands of dollars every year on an office manager.
Most importantly, Mowbot is a turn-key business model that allows you to get up and running extremely quickly. Because of the support mentioned above, you do not have to rent an office or hire office staff. The crew requirements in the field are low because our robots mow the lawn and require little maintenance after their initial setup. They also come fully equipped with GPS, so that you know exactly where your fleet is at all times and they will send an alert directly to your phone if an issue occurs.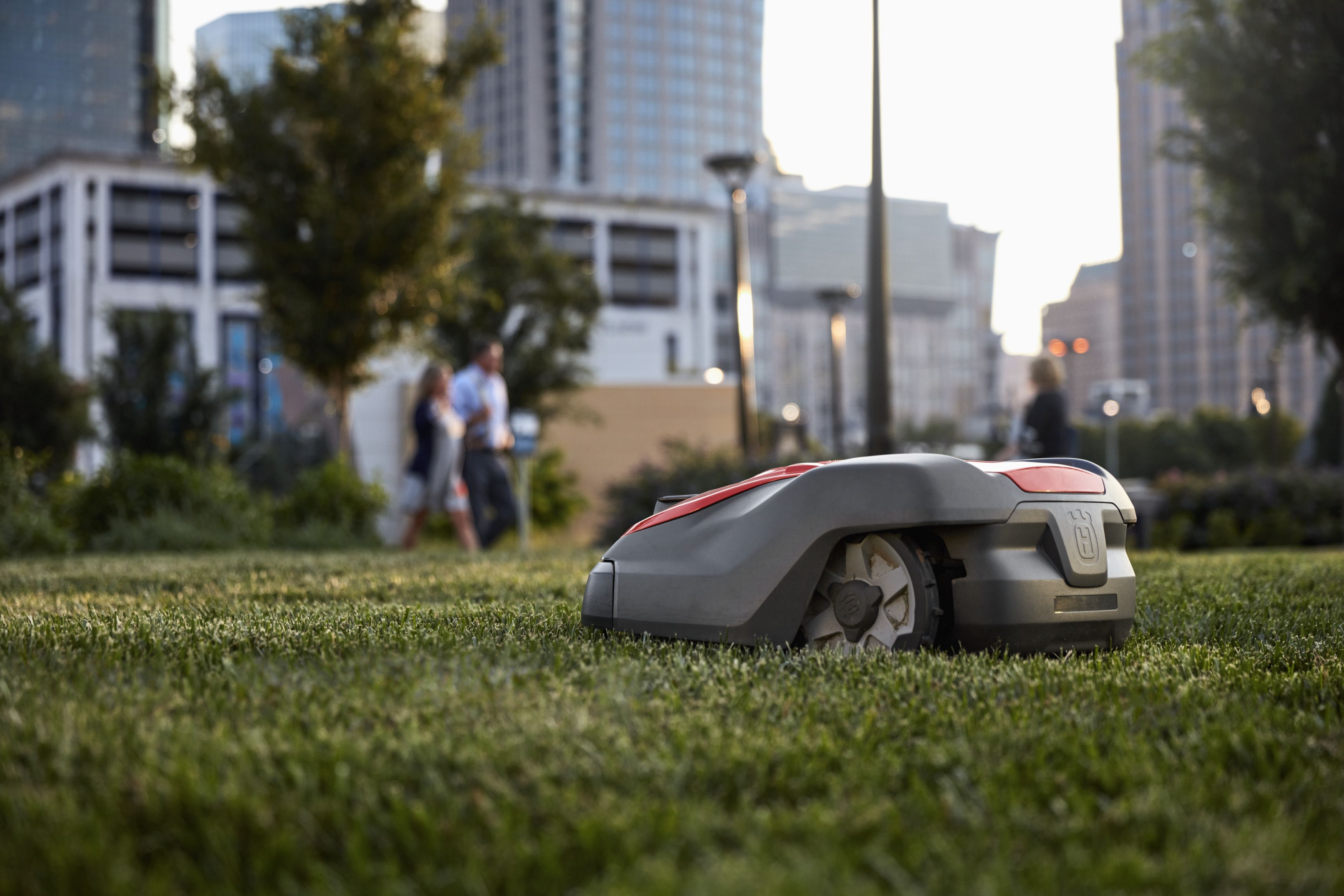 The Lawn Care Industry is Ready To Be Disrupted
Mowbot is bringing robotic technology to disrupt the lawn care industry
In the not-so-distant future, robotic lawn mowers will be everywhere, working independently of humans to keep lawns greener and cut grass more efficiently than ever before. Mowbot is ushering in this bold new era, and we're inspiring significant interest from entrepreneurs who want to join our mission. Making the lawn care industry more environmentally friendly, healthier for people and animals, while also providing a better customer experience.
The core of our business model is centered around our robotic lawn mower technology. Widely used for more than 20 years in Europe, where lawns are much smaller than in the United States, the technology has been substantially enhanced to make robotic lawn mowers a viable option to replace traditional, gas-powered lawn mowers.
The National Association of Landscaping Professionals reports that 94 percent of adults living in the U.S. have used a landscaping service on their lawns. This statistic is astonishing, especially when considering that 74 percent of adults living in the U.S. are living on a property with a lawn. However, not all lawn mowers are up to the task – and certainly, not all landscaping companies are up to the task of showing up on time, being professional and performing a high-quality service with exceptional customer service.
Three Reasons To Own A MowBot Franchise
Recurring Revenue
Customer contracts for high margin recurring services
Easy Business To Own
Your business will have the support of our marketing team and call center from the moment you join us.
Recession-Resistant Business
The majority of American homeowners have lawns, which all need to be mowed.

Support For Your Success
Starting your own business may seem scary. When you join Mowbot you can rely on a world-class support system that has been developed by our franchise experts and has been proven at other brands as well. It includes a call center, in-house marketing team and a fully integrated business platform. You are not on your own, you have a full support team to help you succeed. We are also backed by Husqvarna, the leader in robotic mowing. They have been in the robotic mowing industry for 25 years and are the industry leader.