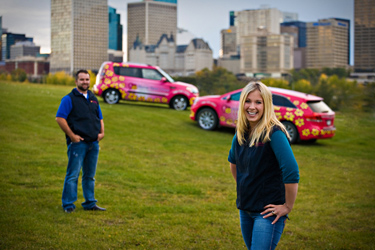 Area Developer Model Now Available!
Nurse Next Door

Culture is our secret weapon
This is where we really stand out. Named a top employer both locally and nationally — we get the people business. You will not find another health care organization like us.
Our culture has made us a brand to be reckoned with. Culture is why we are becoming famous for our legendary customer service. Having a top culture will help you attract talent — because people will love working for you — and clients as a result.
We make it easy
Running a homecare business is challenging. It's highly administrative with a lot of employees who change schedules daily, servicing clients whose schedules and needs also change daily. And this happens 7 days a week. It's no wonder so many home care business owners burn out before they can achieve maximum success.
We handle the scheduling needs for you 24/7. You can rest your head on your pillow at night and not worry about the phone ringing. You don't have to spend your weekends scheduling — we want you rested so that you hit Monday morning fresh. You'll be able to focus on building your business, not maintaining it.
We are the ONLY company in the world that provides this service to their franchise partners.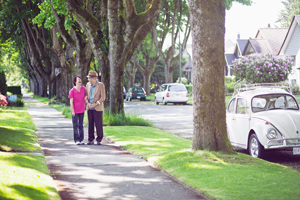 We are fanatical about our support

When we launched our franchise system, we researched every great franchise company. We mapped out the ultimate support model based on our findings. Many competitors are woefully lacking in this area. Even the ones that are good at training often leave their franchisees alone once it's complete.

We also knew you couldn't learn this business in a 1-week training program. As a result, we developed our intensive business-coaching program.
When you join our family, you are assigned a coach. Your coach will walk you through the start up process step-by-step as you grow the business from start up to fully-operational. Once you have been operational for 1 year, the relationship evolves into more of an analysis of specific functions. Your call (now every 2 weeks) will delve into aspects of your business to help you get better.
Meet your Franchise Support Team:
The Start Up Specialist — To help you through the first year of operations



The "Grow Right, Grow Fast" Coach — To help the more seasoned partners transition from start up to building a more strategic business
The Business Intelligence Coach — To help you focus on the metrics and financial performance of your business when you need it. (AKA the "help you make more money" coach)



The PR professional — Dedicated to help you (and the brand) land media opportunities in print, radio, television and online



The Analytics Team — To analyze your business performance and help you through key decisions as you scale your business



The "Accelerate" Business Coach — For when you need that extra push and in-depth strategy to get you through a challenging cycle
This doesn't even include our founders and the support they will provide —try finding a company our size that does that!
Testimonial
"Being a part of Nurse Next Door has been so great for both of us. The culture of Nurse Next Door is contagious, and our core values are so easy to live in our business and our everyday life. Owning this business has allowed us to both do what we love and still have an exceptional work-life balance."
- Todd and Amanda Carwell, Edmonton SW, AB
Interested parties should have at least $75K to invest.