An OpenWorks franchise…there is a difference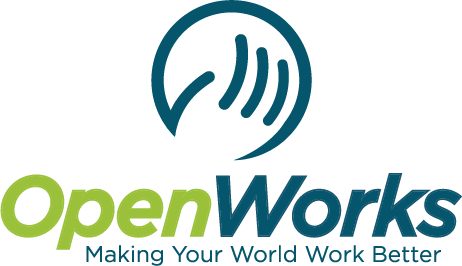 We are currently looking for franchisees in these cities:
Charlotte
Chicago
Dallas
Denver
Kansas
Maryland
Minneapolis
Missouri

Phoenix
Portland
San Antonio
San Diego
San Francisco
Tampa
Virginia
Founded in 1983, OpenWorks is a full-service commercial cleaning company that excels and thrives on the spirit of entrepreneurship supported by strong management systems. OpenWorks cleaning franchise business model is unique because it takes a comprehensive approach to helping franchisees meet the challenges of operating their businesses. Specifically, with an OpenWorks franchise you can expect:
No selling required, ever - OpenWorks guarantees franchise owners customers so that they can focus on the day-to-day operations of their business.
A Franchise system that is catered towards growth-oriented entrepreneurs - Franchises are only awarded to qualified individuals who are serious about building their business and not just looking for a part-time opportunity.
Focus on larger customers – OpenWorks focuses its sales efforts on larger accounts (over $2,000 a month in billing). By eliminating the smaller accounts, OpenWorks dramatically reduces the operational expenses and quality control issues that plague other franchisors.
Full-service training and continuing education – OpenWorks takes training and education very seriously because we believe that it results in superior, more personalized service, which is what we're all about and what our customers expect.
Training - All franchisees are required to complete an initial training program that covers all facets of commercial cleaning, safety, supervision, and chemical/equipment usage. This also includes basic managerial and business training as well as all aspects of floor care and facility maintenance.
Education - Through an integrated advanced training program in management, customer service, recruiting, supervision, and safety, an OpenWorks franchisee becomes a full-fledged facility services contractor.
Emphasis on technology and efficiency - OpenWorks uses its own proprietary management information systems designed to drive administrative efficiency. It also provides customers the ability to view their facilities service records, billing and work orders online via the customer extranet.
With more than 2,500 clients in over 50-million square feet of office space, OpenWorks is a leading commercial cleaning company that from its very origins has relied on its entrepreneurial, "can-do" spirit to become an innovator in the commercial cleaning industry.
Helping our franchisees achieve their dreams.
Industry experts, knowledgeable management and a successful business model support our network of commercial cleaning service providers. Success comes from guiding and training our service delivery associates in all facets of owning and operating OpenWorks' business, as well as providing the strength of our management expertise and back-office business functions.
Testimonials
"My experience with OpenWorks over the past 11 years has been positive … OpenWorks has made doing business very easy. I love the accounting process that is set up. It is very simple and user-friendly. The staff is always available to answer questions and they are timely and efficient in doing so…I have referred family and friends to the Franchise throughout the last 11 years and will continue to do so. I am very proud to be part of this organization. It has been a very rewarding experience for me and a blessing to my family." Jacque Harrison – Franchisee since 1999
"Before becoming an OpenWorks franchisee, I was a Senior Executive for a very large private corporation. Making the decision to own my own business re-energized my life. During my investigation of opportunities, OpenWorks was presented as a professional, forward-thinking company with many talented employees. Their desire to seek and support franchisees with a business background and a desire to grow and become successful with OpenWorks fit perfectly with my ambitions to become very large and prosperous in the commercial cleaning service industry. I was impressed by OpenWorks' level of support and training and their commitment to providing accounts and opportunities to grow rapidly. OpenWorks is a company dedicated to superior customer service and this focus is apparent at all levels. They have lived up to every commitment made. The commercial cleaning business is not glamorous, but it has great opportunities for the entrepreneur who is willing to work. OpenWorks is an outstanding partner. I highly recommend them to anyone." W. Kenneth Chaffee - Franchisee since 2000
"OpenWorks has been very important in making our business a successful one. When we first purchased our franchise, we really were not too sure of what we were getting into. We had never had, nor seen, this type of business. With OpenWorks' help and training, we were not only able to understand the business, but we were also able to grow our business and become profitable. There has always been someone available to talk with when we have had problems or concerns and the ongoing training has been very helpful. The OpenWorks staff seems to be able to always keep the franchisee, as well as keep the customer, in mind at all times". Diane Schmitz - Franchisee since 1996
Investment Requirments:
Minimum Liquid Capital Required:$9,000
Total Estimated Initial Investment:$18,500 - $72,000 (financing available)
Investment Range:$18,500 - $72,000
Franchise Fee:$18,500 - $67,500
Veterans receive 10% off the total cost of their franchise!
OpenWorks is currently accepting inquiries from the following states: Arizona, California, Colorado, Florida, Georgia, Illinois, Kansas, Maryland, Minnesota, Missouri, New Jersey, New York, North Carolina, Oregon, Pennsylvania, Tennessee, Texas, Virginia, Washington State, and Washington D.C.