Pet Food Suppliers Delivering Fresh Food to Your Doorstep in USA
We are a leading online pet food suppliers in USA delivering quality pet food to your door. What makes us a team of renowned pet food dealers in NC is that our products do not contain any artificial colors, flavors or preservatives. As our furry friends require proper nutrition, we slow cook our food to let it absorb the goodness of every ingredient. Our pet food is produced at family owned and operated plants inspected by USDA (United States Department of Agriculture). The premium pet food is a mixture of fat, protein and carbohydrate and comes in the form of brown rice, chicken, lamb, salmon, buffalo, whitefish and even vegetables such as grain free chick pea and potato. All the food products prepared by us meet the nutritional levels of the Association of American Food Control (AAFCO). We prepare and package the pet food in small batches to keep its nutritional value intact. Since different pets have different needs, the food we prepare and package is based on the physical attributes and age of the pet. PerroUSA pet food is bereft of any kind of soy, corn or wheat. As notable pet food wholeseller, our list of pet food products include not only packaged food but also dog treats and supplements. We provide free home delivery of the best pet food in USA and never compromise on quality.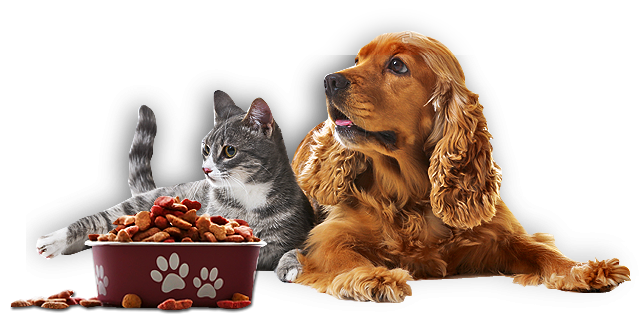 1. What is a Perrousa franchise?
Perrousa is a home delivery franchise of super premium pet foods made in the USA. All our recipes are formulated without Corn, Wheat or Soy and always without artificial flavors, colors and preservatives. We use only the best natural ingredients.
Our family at Perrousa wants to improve the health and well-being of our loved pets and owners by offering FREE pet food home delivery of fresh, nutritional small batch pet foods. 100% Guaranteed!
2. Costs of a Perrousa Franchise?
The total investment necessary to begin operation of a Perrousa Franchised Business is $32,750 to $73,000. Perrousa franchise is an affordable, easy-to-own and fun business to operate. Best of all, we've assembled a top-notch team to support you in your growth and success.

3. What makes Perrousa a great investment?
We offer franchisees the opportunity to start a business in the very attractive, recession-proof pet industry for a very low investment. No other franchise offers such an opportunity.
Perrousa's success is based on:
An innovative business concept. There are not many businesses like us out there.
An extremely attractive market. The US pet market is huge and continues growing year after year.
Exclusive territory. Only you can serve the 50,000 or more pets living in your territory.
Top Quality: we use only the best ingredients, natural, Non-GMO, and free of artificial colorants or additives.
A diversified product selection. We offer dry food, supplements, treats, litter and accessories.
Very low start-up cost
A low cost to do business. Our franchisees don't need to spend money on costly retail space and associated expenses. You can run your business from your home office with the support of a state-of-the-art web store to manage all your transactions.
4. Why is now the time for a pet food franchise?
Spending on quality, nutritional pet food is at an all-time high. The market for whole, nutritious pet foods free of potentially harmful fillers and additives is exploding, and Perrousa is the only company offering super premium pet food with free home delivery. There is a need for a pet food franchise in many different regions, to help pets get the nutritious food they need.
5. Locations Available?
Perrousa is business that's thrives in virtually any market. Pet lovers from coast to coast are doting on their four-legged family members, and that means a big opportunity for savvy entrepreneurs looking to jump into the pet care industry. With a Perrousa franchise, you benefit from an exclusive product that's in high demand and is only available from the fastest growing segment of the $67 billion pet products industry.
Our versatile, protected territories are defined by zip code and population. A territory comprises a maximum of 65,000 residents, and is defined by zip codes. Wherever there are large populations of pets, that's the perfect spot for a Perrousa location.

6. What makes Perrousa products different?
Our products contain only the best selection of proteins, carbohydrates and fats for energy.
Our top-quality proteins include all essential amino-acids.
Our ingredients are:
100% natural pet food. No artificial flavors, colorants or preservatives.
Non-GMO. No genetically modified organisms.
Enriched with natural antioxidants and omega-3 and omega-6.
7. What makes a good Perrousa franchise owner?
Here are a few of the qualities we're looking for in a Perrousa franchise owner:
Passionate about pets: You've got to love pets to want to be a part of Perrousa. Our four-legged friends are as big a part of this business as the owners who buy our foods.
A desire to educate your clients: Perrousa is a new-to-market product, and many pet owners won't understand the value of serving fresh pet foods to their pets. That's your job to explain, and if you're passionate about sharing your knowledge, your business will grow.
Experience running a business: You don't have to know everything to own a successful Perrousa franchise, but business management experience goes a long way. You'll need to hire employees, become a member of local organizations and be comfortable getting out in the business community.
The drive to actively grow your brand: Perrousa franchise isn't a business for the absentee owner. Our Perrousa franchisees are active, vital parts of their business, and they take part every day in overseeing its operations.
In addition to these personal qualities, Perrousa franchise owners should also meet the financial requirements necessary for opening a Perrousa franchise location.

8. How do we help Franchises succeed?
A pet food franchise opportunity is only as good as the support franchise owners receive, and Perrousa sets a high bar for providing our owners with the products, training and marketing they need to build a successful business.