Pure Success: The Franchise Opportunity
The Pure Vanity franchise opportunity offers a turn-key retail spa concept built on proven success and a support team to help you build a solid foundation for a successful business of your own.
Our spa services appeal to women and men seeking results-driven anti-aging, pain-free laser hair removal, skin care and body work to meet a variety of needs.
Pure Vanity Perks, a membership program geared towards clients utilizing routine maintenance services or those seeking the greatest savings on services offered, is a source of recurring revenue providing for greater sustainability to ensure the future of every franchise location.
Our commitment to the provision of the most technologically advanced services and products and a strong national brand presence makes the Pure Vanity franchise opportunity vastly different from other franchise spa concepts.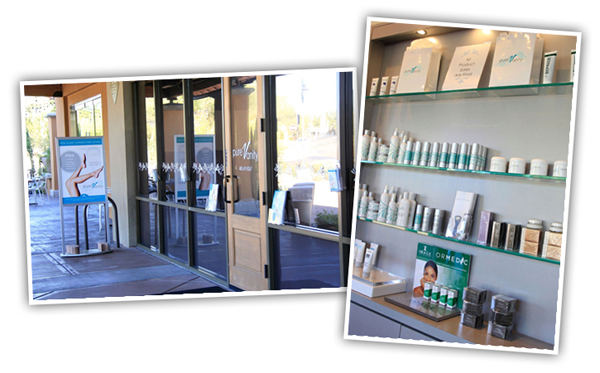 The Industry: Become part of a beautifully thriving industry
The Beauty of Great Business: It's not just our commitment to advanced technologies, superior client services, and a strong brand presence that sets us apart from other franchise spa concepts. The true beauty of the Pure Vanity spa franchise model is the growth potential of the spa services industry:


Spa services are part of the immense $12 billion dollar cosmetic procedures industry.
Spas provide over 800,000 hair removal procedures, nearly 500,000 chemical peels, and over 400,000 dermabrasion sessions each year.
Medical spas in the U.S. are projected to earn $3.6 billion in revenues, with double-digit growth forecasted for the years ahead.
But not only can you leverage incredible market growth; as a Pure Vanity franchise owner you can build business by:


Welcoming a wide range of client types: from teens to adults, male and female alike, and of course the immense Baby Boomer population
Offering a wide range of services: skin care, facials, pain-free hair removal, body contouring and more!
Providing membership and package options: for convenient, affordable, routine maintenance services

Vision: Learn more about us, and discover your Pure Vanity
From the beginning, Pure Vanity was born out of a vision to develop a scalable, sustainable business – and one that brought a little beauty to the world.

As a businesswoman and as a chiropractor, Kanna and Dr. Tim Reilly put their skills together to develop a sophisticated, boutique spa concept and opened their first spa in 2007. Since day one, Pure Vanity has aimed to use the most advanced and reputable methods available to offer pain-free laser hair removal and non-invasive, non-surgical treatments.

The demand for these services in a single location was immediate. The business grew rapidly, and we soon realized that we had built the foundation for a national spa franchise system. Now, you have the chance to bring your business or franchise experience to light – and be on the forefront of a growing industry.

Support: We are dedicated to creating beautiful relationships with franchise owners
The Pure Vanity franchise opportunity offers a complete retail spa concept built on an established model, and a support team dedicated to helping you build a solid foundation for your growing spa business. We will show you how to effectively provide a range of services, customized to meet a variety of needs in an appealing, convenient environment.

Here are some of the ways we support you:


Business Start-Up Guidance
Comprehensive Training
Complete Operational Documentation
Expert Technology and Equipment Support
Refresher Training, plus Ongoing Onsite & Remote Support
Professional Marketing Guidance