Be the Difference for those in Need in Your Community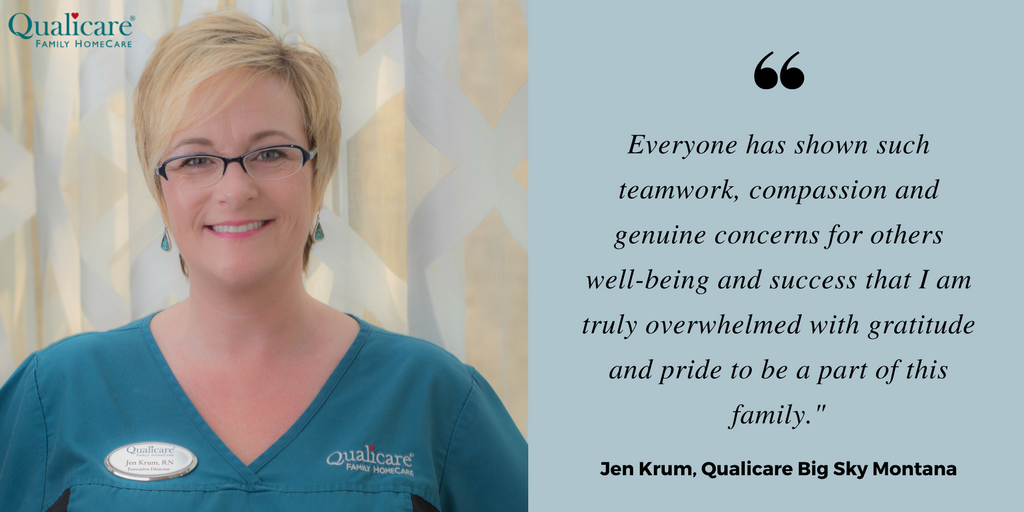 As one of Entrepreneur's "Top Global Franchises," Qualicare represents the perfect opportunity for starting your own home care agency, and investing in a rapidly growing market, while making an impact on your community.
Out of the many different franchises to choose from, home healthcare for the senior population is growing at an incredible rate! This demand is due to baby boomers hitting retirement age, with 10,000 people turning 65 each day!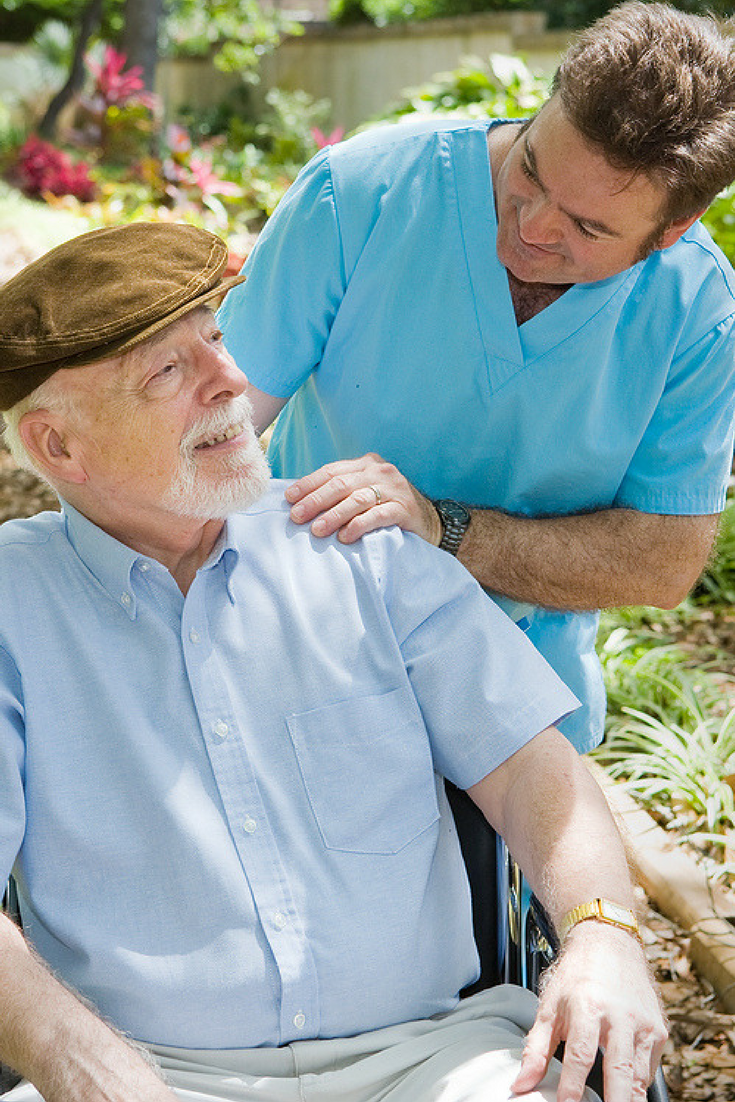 Seniors now outnumber children for the first time in Canadian history. The United States Census Bureau predicts that there will be over 98 million seniors within the next decade. That's nearly 1 in 4 US residents. Currently, 89% of seniors prefer to receive healthcare services from the comfort of their own homes.
Qualicare Family Homecare is leading the way in Homecare excellence, creating an amazing investment opportunity for well-informed entrepreneurs.
We currently serve thousands of families across both Canada and the United States and this has positioned Qualicare as a trusted source of care for clients and their loved ones.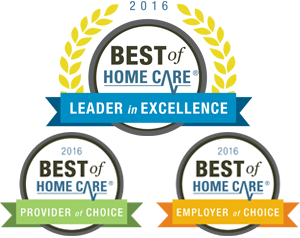 Additionally, Qualicare was named:
Entrepreneur Top Global Franchises (2017)

Entrepreneur Top 500 Franchises (2017)

Top Choice: Customer Rated (2017)

Best of Homecare Employer of Choice (2017)

Entrepreneur Top 500 Franchises (2016)

Best of Homecare Leader in Excellence (2016)

Best of Homecare Employer of Choice (2016)

Best of Homecare Provider of Choice (2016)

Franchise Business Review #1 Emerging Brand (2015)

Franchise Business Review Top 50 Franchisor (2014)
Therefore, you can feel good knowing that your franchise will help seniors age, at home, both comfortable and affordably!
Be among Qualicare's successful homecare franchise owners who are changing the face of healthcare today!
Qualicare's Unique 360 Approach to Homecare
Sure, our franchise owners offer the fundamental services such as companionship, light housekeeping services and assistance with errands, as well as medical care including Nursing and other clinicians care, medication management, rehab services, and more… But our unique 360° Approach allows franchise owners to truly Be the Difference in client's lives, handling advanced care in a way that no other homecare agency is able to. Advocacy, and concierge services for their clients go way Beyond the Usual. Clients recognize 360° Approach as the highest level of homecare service, helping us achieve client satisfaction levels that are in our industry's highest percentile while allowing a diverse service and revenue model for our franchise owners.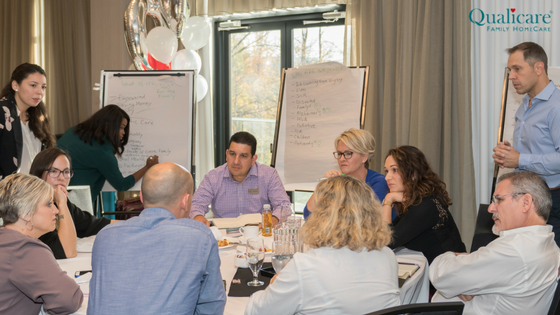 Open a Qualicare Homecare Agency without Previous Medical Experience
Qualicare has designed a comprehensive nine-month training program for new franchise owners that includes:
Eight weeks of pre-opening training

One week of classroom collaboration

Six-month QuickStart program that includes one-on-one coaching and skills development
This training program provides franchise owners with everything they need to develop trusted homecare services and a successful business. It also means that even without traditional medical experience, you can still provide services ranging from non-medical to medical care with Qualicare's unique 360° Approach!
Many of our franchise owners benefit from hiring medical experts such as a nurse to provide care oversight.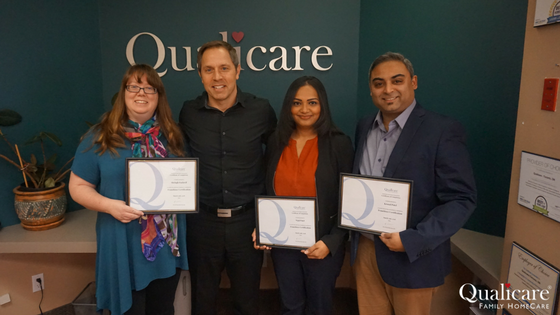 Investing in a Qualicare franchise provides you in-depth, ongoing training and support that help our franchise owners achieve success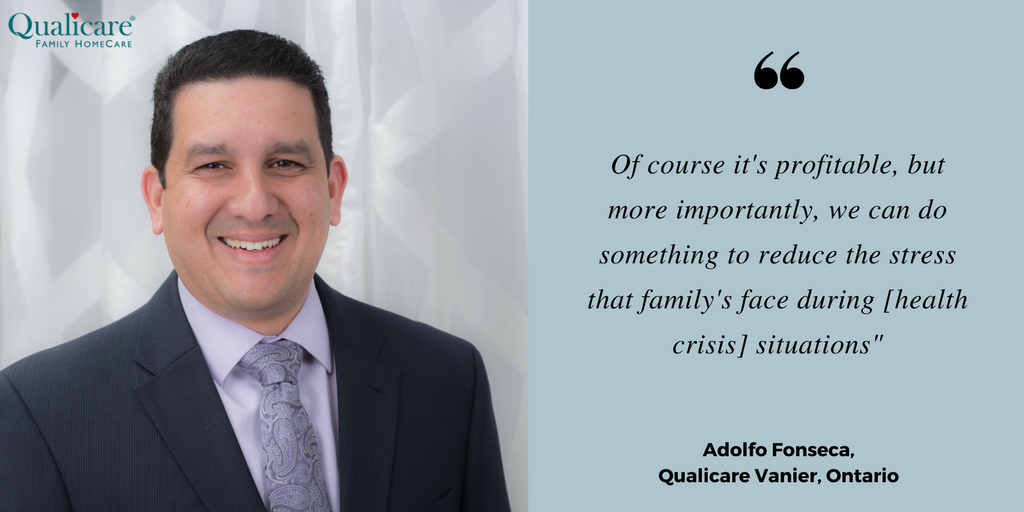 Our comprehensive 9-month training program provides franchise owners with the tools to ensure consistency and quality of care, and the knowledge to competently address issues that caregivers regularly face.
Our ongoing support offers one-on-one help to answer questions and provide guidance that will promote your business.
Our Nurse-Business Development Coaches and In-field Support accelerates the start-up of your franchise and boosts your growth.
Through our industry standard business management software, which is a user-friendly, web-based system that efficiently manages scheduling, client relationship, billing, and payroll.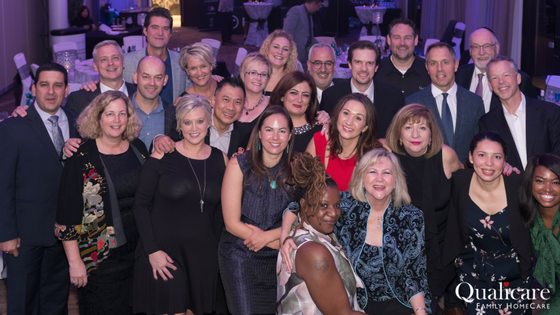 This business is about building relationships and caring for people by delivering consistent, high quality care for your clients.
Do you love connecting with people?
Do you have a strong sales and marketing aptitude?
A flair for leadership and compassion?
Are you ready to align profit with purpose?
If so then we'd love to hear from you!
If you believe you have what it takes, fill out the form to your right, and Hersh, our Director of Franchise Development will be in contact with you soon!