About Us Is Really About You
Allow Us To Explain
We started RockBox because changing lives is the best feeling in the world. We see your potential and know that with commitment and accountability you can reach new levels of fitness and strength that can transform your life. We know that will make you feel better and that makes us feel better. We've witnessed tired moms experience new stamina, young professionals radiate confidence and fathers re-energize and re-engage. So, let's hit it and start feeling better, together.
The Franchise
Our concept takes fitness to a whole new level. By combining "sweat science" with functional training, we elevate our offerings and keep members excited and engaged. Bootcamps and circuit training can sometimes grow stale and boring for participants. We don't believe that creates long-term results. For our members or our business. Our members tell us we have the perfect combination of intensity, mojo, fun, motivation, and results. If you hold the same set of values and are interested in opening a RockBox Fitness studio, contact us and let's chat. We look forward to talking!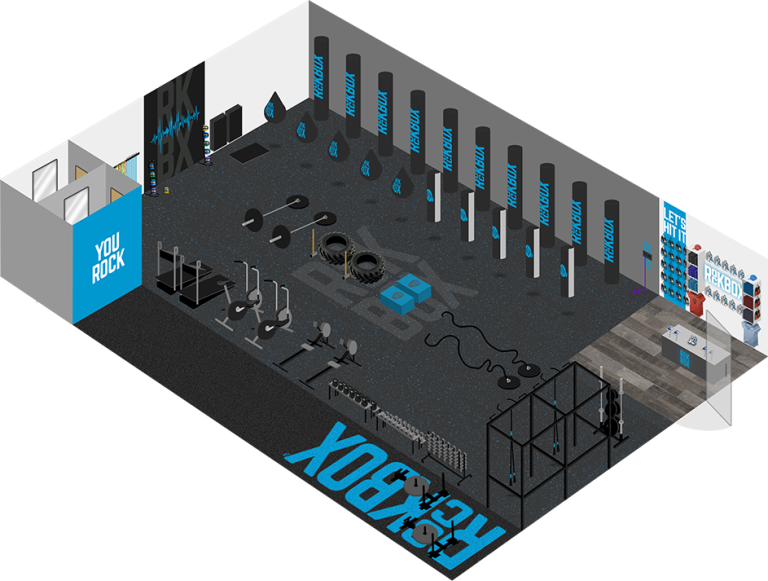 Why RockBox Fitness?
Well, We Rock! (And Box)
Unique – Fitness With Some Punch®
This franchise is more than just about boxing. RockBox was designed and built with franchising in mind. Every operating procedure, customer acquisition process, and revenue stream was created to maximize the franchisee's revenue.
Proven – And Repeatable
To ensure your launch is a smashing success, the RockBox team works hand-in-hand with you to implement a turnkey solution for customer acquisition, marketing campaign optimization, and, of course, daily operations that promise to deliver an outstanding member experience resulting in market leading retention rates.
Rewarding
RockBox Fitness has high-performing success stories from our first franchised studio to YOUR first franchised studio.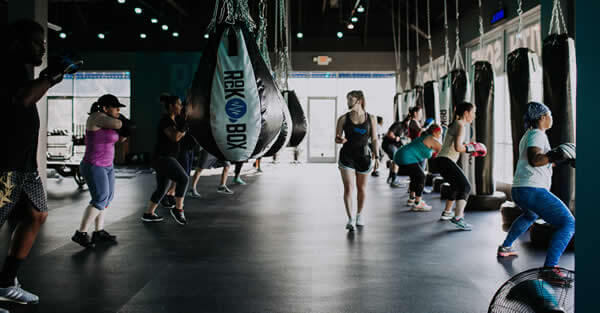 Support – From Site Selection To Opening Your Studio
Our team will teach you how to run your classes, studio, marketing campaigns, and member retention strategies. From 1:1 phone calls, to site visits, to strategy collaboration meetings, and ongoing training through RockBox University. All the essential tools you need to consistently attract members and keep your fitness community engaged so you maximize revenue.
RKBX Studios – Designed Purposefully
By mixing perspiration with inspiration, our franchise model perfectly balances grit and grin. The studio was engineered with color-changing lighting, hi-fi sound, and a clean look and layout to exceed customer expectations and give you strong points of differentiation. The right balance of expertise, equipment, music, and attitude guarantees the success of your members, and in turn, your studio.
RKBX Brand – Also Designed Purposefully
We have worked hard to create and become a lifestyle brand that fosters loyal members who promote our studios and are willing to pay more for their experience. Our member communities prove that everything we are doing is dead-center in the middle of the bullseye.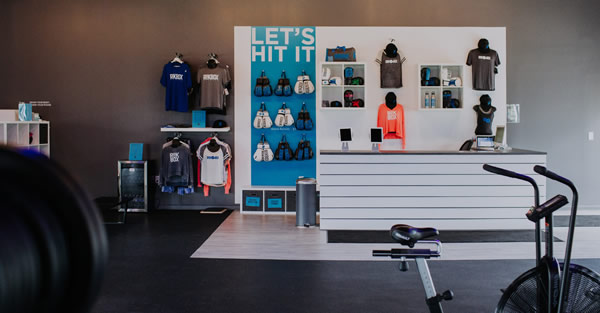 Our Ideal Candidate
You don't need a background in fitness or boxing. Most RockBox Fitness franchisees have no fitness industry experience. They are passionate about health and fitness, have good business acumen and can execute relentlessly on a defined plan. We seek out franchisees who possess a strong work ethic and drive to succeed, solid character, professional demeanor, discipline, and a genuine and authentic desire to help people.
Rockbox's classroom training, customized remote web-learning, plus supervised OTJ training pre- and post-launch at the franchisee's location prepares each franchisee to launch aggressively and quickly scale the business.