Overview
When it comes to hair services and other grooming needs, men don't have nearly as many choices as women do. They can go to a typical hair salon—but many men are uncomfortable sharing space with happily chatting women having manicures, pedicures and smelly perms. They can go to a low-cost chain but the resulting cut can be unpredictable. The American iconic barbershops of the past that catered exclusively to men had nearly become extinct—that is, until Roosters Men's Grooming Center came on the scene.

ROOSTERS MENS GROOMING CENTER'S Vision is to take haircuts from a level of luxury to a level of necessity for wellness. Our barber shops are perfectly structured to meet the demands of the experience-starved society. By providing memorable experiences that transform the lives of our guests, we offer the opportunity for each guest to live a more fulfilled life.
Products & Services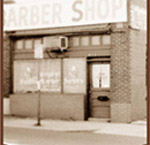 Today's Men are demanding the personal, private and peaceful atmosphere of the barbershop as opposed to the experience found in discount chains or unisex salons that focus on a primarily female clientele. Rooster's locations are purposely designed to make guys want to come back. Our stores are warm and inviting with rich oak and cherry woods, plush man-sized leather barber chairs, the nostalgic Red White and Blue Barber Pole creating an environment geared towards men only.

The company's objective is to establish Roosters as the most recognized and respected in the Men's Grooming industry.
Training & Support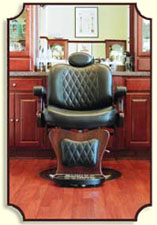 10 day training program provided prior to store opening.

Research and Development, and support of products and services.

Rooster's provides professional experience in the salon industry and ongoing operational support with monthly action calls.

Monthly newsletter provided free of charge.

Rooster's Private label product line.

On-going support services include:

Continuous Training

Group-Purchasing Programs

Accounting

Collection & Analysis of Economic Data

Continuous Guidance and Assistance via 800-number, Internet, and on-site Field Service Personnel
Why Roosters Men's Grooming Centers?
Rooster's helps you select a location through in-depth evaluation and selection criteria. Rooster's provides site approval and professional location evaluation.

Rooster's provides a site layout and design incorporating Rooster's MGC Standards.

Rooster's project management team will assist you in selecting an architect and general contractor for the construction process.

Rooster's provides you with a detailed turn-key equipment and supply list, right down to the smallest item. After construction we place orders through our negotiated purchase contracts and install equipment, supplies, and products to completion.

Our Staff is available to coach, counsel, and advise franchisees. They will assist in staff hiring and training, booking your first appointments, and implementing Point of Sale and Inventory Systems.

Rooster's marketing program helps franchisees create The Roosters Men's Grooming Center Image from the Grand Opening through seasonal advertising.

Two-week franchisee training program includes one week of franchise operations training at corporate headquarters and a one-week internship at a certified Roosters Men's Grooming Center.
Are You a Good Fit for Roosters Men's Grooming Centers?

Our Mission:
"To create a relaxed, professional environment committed to the best in men's grooming, in which career oriented barber/stylists can achieve their personal growth objectives and the best franchisees available to our company will be trained and supported with respect."