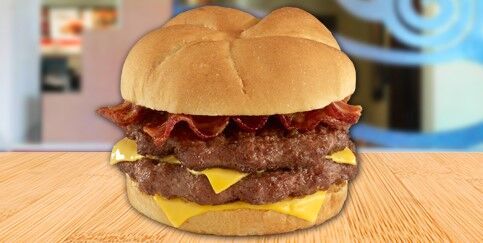 There is no single factor that accounts for the powerful appeal of the Roy Rogers concept. Rather, its a combination of many strategic, operational and promotional elementsall focused on the common goal of operational efficiency and total guest satisfaction that makes Roy Rogers so appealing as a restaurant and as a business opportunity.

For over 50 years, Roy Rogers Restaurants has been a recognized brand, embodying the values of quality and honesty in our food and hospitality. We are a cut-above other quick serve restaurant and have earned a loyal following in the Mid-Atlantic region.
At Roy Rogers, guests choose from a variety of delicious menu items, including the Big Three: USDA Choice top round roast beef, crispy fried chicken and mouthwatering burgers. Roy
Rogers signature Fixins Bar allows guests to add fresh lettuce, tomatoes, pickles, onions and an array of sauces to their sandwiches. As a Roy Rogers franchisee, youll have a powerful partner for the life of your business. Well give you all the tools you need to attract and keep your customers, maximize the efficiency of your operations, and recruit, train and retain your staff.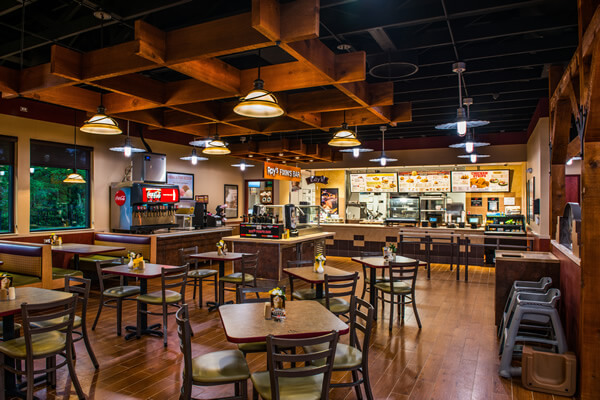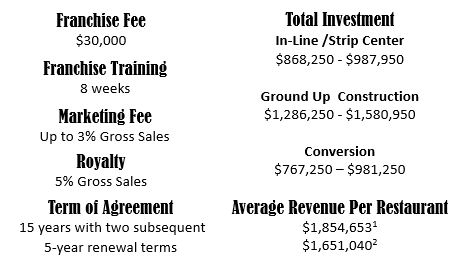 1 Based on the Average Revenue of 25 franchised locations during the 2016 fiscal year. 44% (11 units) achieved results in excess of this average.
2Based on the Average Revenue of 22 corporate locations during the 2016 fiscal year. 46% (10 units) achieved results in excess of this average.
There is no assurance, however, you will do as well. Please see Item 19 of our April 27,2017 Franchise Disclosure Document for further details.
Development agreements available in select markets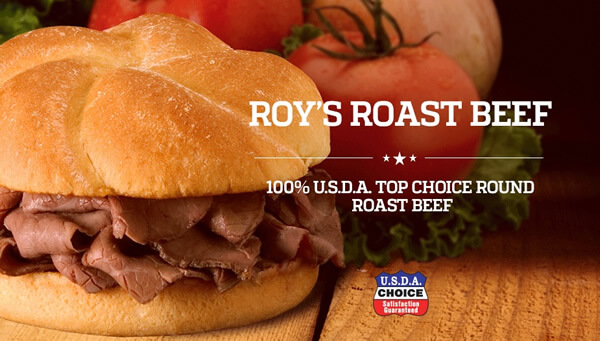 Freestanding buildings, pads, shopping center end-caps and urban store fronts
Building square footage: 2,800 3,500
Excellent visibility and access
Zoning to accommodate drive-thru use preferred
Parking adequate for restaurant use
60 +/- seating capacity; patio seating preferred
Building exterior to allow for Roy Rogers standard trade dress, materials and signage
Non-traditional venues; 700 +/- square feet in high volume transit locations (e.g. travel plazas, airports, etc.)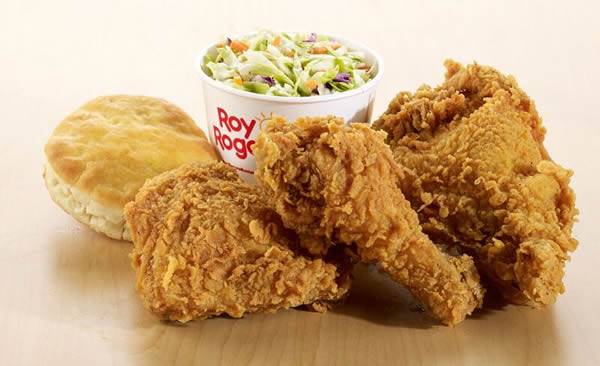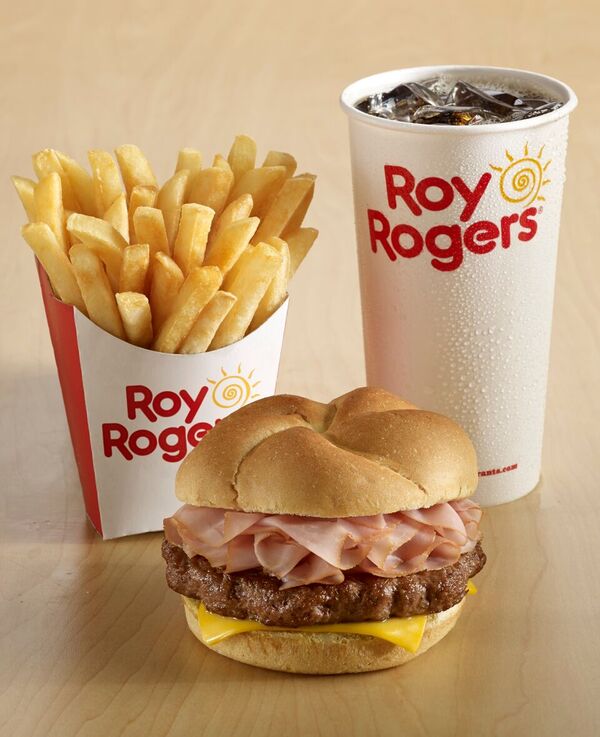 Roy Rogers has a franchise model that makes ownership attractive. It you`ve ever considered owning a franchise and are interested in a unique and challenging opportunity with a brand that is experiencing a resurgence, then Roy Rogers is worth serious consideration. Our guests really love our products. Not just like them, but love them. Our quality food and our unique Fixin`s Bar allow our guests an opportunity for individual creations. I find it very rewarding to be associated with such positive experiences. This work may not be the easiest thing you`ve ever done, but you`ll love coming to work. I feel completely supported by our corporate office, while at the same time, I appreciate the independence I have. At the end of the day, I am backed by a reputable, fast growing company that will look out for my best interests.
Patience Barton, Roy Rogers Franchisee
Two locations: La Plata, MD / Solomon's Island, MD

The best thing about being a Roy Rogers franchisee is the access we have to corporate. We have good communications with and support from them. The Roy Rogers Restaurants legacy is a valuable asset in our business. People come in all the time saying things like, My grandpa used to take me to Roy Rogers every Saturday after Little League. Now I bring my kids here. That nostalgia builds a great base of business for each location, one that we can build on by bringing in new customers looking for high quality and great variety at an affordable price. The thing that excited us most about the brand was that it had this great legacy and we really felt it was poised to make a comeback. Corporate has done a good job of reimaging the stores for todays guest. I think thats what we saw as the upside. We were going to have significant opportunities for growth. Were working towards that now. I had a Masters Degree in mechanical engineering and was designing aerospace and auto parts and analyzing them. This is a very different career path than I anticipate, but I wanted to control my own destiny and there are fewer opportunities for significant growth in engineering than in owning a Roy Rogers franchisee, where my earning and growth potential is more directly related to my own drive and desire to grow.
Jason Hunt, Roy Rogers Franchisee
Three locations in Alexandria, VA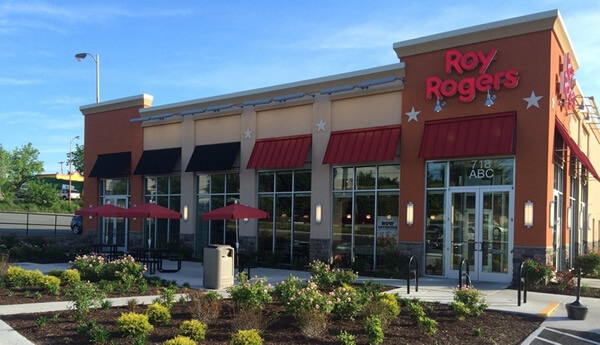 Find out more information by filling out the form below. We look forward to speaking with you!
Roy Rogers is a concept this is a cut above the rest. It all starts with our menu -- real roast beef, chicken and burgers -- all made with the highest quality ingredients. This quality, variety and choice, along with our signature Fixins Bar, makes Roys the perfect choice for todays consumer. Our guests crave our brand and enjoy the clean, comfortable surroundings of our restaurants. The opportunities for growth are extensive. We are seeking franchise partners to help us expand our brand in markets across the country.
Jim Plamondon, Roy Rogers, President
Roy Rogers is currently accepting inquiries from the following states: West Virginia, Vermont, Virginia, Pennsylvania, Ohio, New York, New Jersey, North Carolina, Maryland, Kentucky, Washington, D.C., Connecticut.
Interested parties should have at least $500,000 in liquid capital to invest.