We're making more of what our guests want…literally.
"Make It What You Want®" isn't simply a slogan, but the promise we live by serving nearly 7 million sandwiches a day.
Become a Subway® franchise owner!
Our food is so good it inspires some of our guests to become franchise owners. And, it's not just the product they believe in, it's also the support training and guidance that Subway® provides to franchise owners. We are the only franchisor that has business development agents all over the world. Their job is to make sure franchise owners have the support they need to do the job right.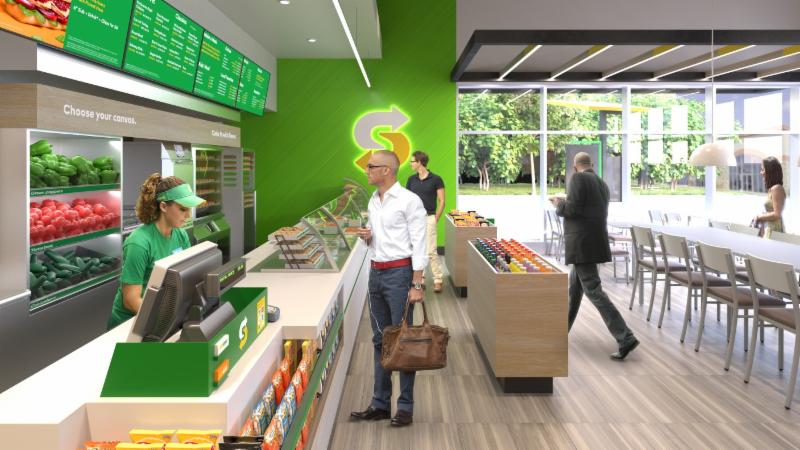 Subway® has more locations in the world than any other quick-service restaurant, and that takes experience. We have more than fifty years of history working with franchise owners and serving freshly made, high-quality food to guests across the globe.
We know what it takes to build restaurants anywhere from developing countries to high competition markets, setting customer service standards that keep guests coming back, advertising in a way that benefits franchise owners' daily sales, providing wholesome food at good prices, and to develop menu items and flavors that guests crave.
All Subway® franchisees receive intensive and on-going training that includes a combination of classroom and in-restaurant experiences as well as access to the web-based University of Subway®. All that, plus the benefit of having our Culinary & Innovation team, and Quality Assurance & Food Safety teams, all working to make our food even better.
If you want to own your own businesses, but still have the support of a large company, it's worth the investment.
Fresh New Look with Fresh Forward
Subway® is on a journey to transform. Guests have told us that we need to change, to evolve to meet their expectations, and we're listening. With Fresh Forward, everything has a new look and feel! What you see, what you'll do, and how you'll interact in the restaurant will be different. Making these important changes helps ensure that we're in a position to move forward with our guests, and ready to make their day, every day.
Subway® is a Registered Trademark of Subway IP LLC © 2020 Subway IP LLC. All Rights Reserved.