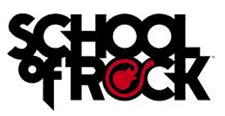 Multi Unit Franchise Opportunities Available Nationwide!
What is School of Rock?

With more than a decade of experience and over 170 schools throughout North and South America, Africa and Asia Pacific, School of Rock is the leader in performance-based after school music education, and was recently honored as an Entrepreneur Magazine Top 200 Franchise. Students learn from professional musicians in an interactive environment combining weekly one-on-one lessons with structured group rehearsals culminating in a live performance in front of real crowds in real rock venues.

Through our performance-based approach to teaching music, our students are more inspired to learn, more motivated to excel and more confident in everything they do. Our series of programs are specifically designed to take each student through their unique musical journey, always giving them something to aspire to. Whether they are a complete novice or a seasoned musician there will always be something new and challenging for them to reach for. Not only do our students learn to be great musicians, but they also establish a work ethic, learn teamwork, and gain confidence that they can take with them throughout their lives.
5 Reasons to Own a School of Rock:

Be a part of a fun, unique, and purposeful business.

Connect and collaborate with a rapidly growing network of partners and owners who are passionate about what they do.

Make a difference in kids' lives through music.

Own and operate a community-based business backed by an international organization that will support you every step of the way.

Turn your passion for music into your work - you don't have to be a musician but you do need to love rock and roll.
Training & Support

Our goal is to help you open, staff, market, and operate your School of Rock quickly and confidently. You gain access to our tried-and-true business model, including operational and financial practices to grow your business fast. We provide a complete package of ready-to-use marketing tools, and corporate support to implement these customer acquisition and retention strategies. You and your staff will learn how to use our motivational tiers to get kids to learn an instrument, overcome stage fright and play great classic rock music via hands-on sessions and a comprehensive curriculum manual.
Join the School Of Rock Franchise Team

School of Rock is looking for energetic individuals who enjoy working with families and children. Ideal candidates should have an entrepreneurial spirit, solid business and sales skills, and be an active part of the communities in which they live and work. A background in music, although a plus, is not a requirement.
Military & Veteran Promotions
We offer a 10% discount on the initial franchise fee for qualified Veterans.
Contact us to turn your passion into a full time gig!