Own Your Own Non-Medical Senior Care Business
Discover why The Senior's Choice is the right choice!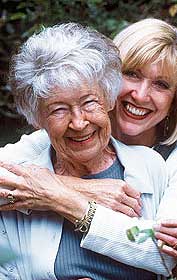 Welcome to The Senior's Choice, the nation's largest membership network of independent senior care providers. If you are looking for an organization to help you start your senior care business from the ground up, we have all the answers. ALL the answers? Well, we dare say, "YES!" We have helped hundreds of satisfied members realize their dreams of owning a business that is both financially rewarding and emotionally satisfying. Our expert training, combined with our immense array of operating systems, training manuals and policies and procedures, will get your business up and running and headed down the road to success.
The Senior's Choice offers its members more choices than any comparable organization. We charge NO royalty fees and you sign NO long-term contracts. Membership is on YOUR terms. You have the freedom to run your business the way you want to - we just provide the know-how. Here's how it works. For a one-time fee you'll purchase a proven operating system to help you start your business, which includes expert training and a comprehensive range of systems and tools for you to implement. And because The Senior's Choice is all about giving you choices, membership is voluntary and renewable on a month-by-month basis, which puts you in charge of the relationship.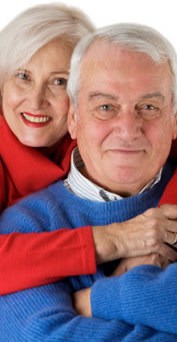 We are actively seeking motivated individuals who are ready to start a meaningful business that can provide them with financial independence by helping seniors live independently at home. Are you one of them? Then you've come to the right place!
"Your 'business in a box' is the best set of organizational and operational tools that I have ever seen, and far and away the best value. Thanks to you and your organization, I feel that our company now has excellent prospects for adding in-home senior companion care to the services we provide at our assisted living facilities." - Carlton Wiggins, CPA
As an independent business owner, you lose none of the freedom, flexibility and autonomy that you cherish. You still get to decide how to run your company - we'll just show you how to run it better. Here's an overview of the benefits of membership of The Senior's Choice:
No royalties to pay
No long-term contracts
The most comprehensive trainingand start-up package in the industry
Outstanding support services
Aguarantee of non-competition
Unlimited telephone coaching
Low-cost liability insurance
Scheduling software
Access to all training events for yourself and your key staff
Business leads
Free use of a variety of public presentation formats and other marketing programs
Caregiver continuing education and certification program
Advertising and PR resources
Updates on system changes
Networking with other Senior's Choice business owners
"There is no doubt in my mind that I made the right decision in joining The Senior's Choice. Doing this without them would have been foolish. I can't tell you how much this has changed my life. The passion I feel for this business grows everyday. The experiences I'm having with clients are priceless. TSC is not only bettering the lives of the elderly but of its members as well." - Aaron Marcum

We promise that we're really fun to talk to, so contact us to learn more about how we can help you fulfill your dreams of business ownership and financial independence!