The Fastest Growing Franchise in the Real Estate Industry
Are you tired of dealing with Corporate America and want a more satisfying lifestyle?
Do you love watching HGTV and going to Real Estate open houses just for fun?
Do you have a flair for home decorating and interior design?
Showhomes is the largest national home staging franchise. We transform vacant houses - often seen by buyers as stale, lifeless, unappealing - into fully-furnished, inviting, valued Showhomes. Now in our third decade of service to homeowners and their realtors, we've become America's premier home staging service coast-to-coast. With six years in a row of double digit sales growth the demand for our services is greater than ever.
Home staging with a twist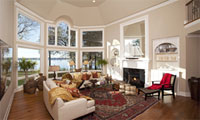 Through our nationwide franchise network, Showhomes has helped over 25,000 homeowners and their realtors sell homes valued at over US$8 billion! Showhomes is one of the best kept secrets in the real estate industry. The nationally franchised company started in 1986 and has had locations thrive in a wide range of market conditions. It is a business with excellent fundamentals, a great track record and tremendous potential. With total start-up costs starting at only US$43,000 we are one of the best values in franchising.
Hear what our franchisees have to say about Showhomes: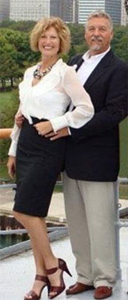 Q. Why should someone thinking about opening a business consider Showhomes?
"The Showhomes business model represents a clear 'win' for every party involved in the transaction. We provide lower cost, luxury housing to our home managers and faster sales with higher offers to our sellers and realtors. All of this at a very reasonable cost. Everyone wins. We can feel good about what we have accomplished for everyone involved." Mike Callahan/Chicago, IL
Q. What's the best thing about Showhomes?
"The best thing about Showhomes is knowing that we truly offer a value added service to our customers: the Realtor, homeowner and Home Manager. It is also very satisfying to see the final results of our hard work. Staging really does profoundly transform a vacant house. We are very proud of what we do and we have a great team to help us make it happen. It's great when a job comes together and we've created a beautifully designed and staged home with very satisfied clients." Lisa and Chris Gulliver/San Diego, CA
Q. What stands out about the Showhomes culture that is different from most franchises?
"The thing that means the most to us is the relationships we have with people of like mind all across the country. Their willingness to share, support, be there when you are down to pick you up, drive several hours to come help you get a large job done or just to be there when you need someone to talk to has been awesome! The Showhomes Family is a very caring and helping group of people. Without them the road to success would have been lonely and much more difficult. We have made friends from California to Florida, Minnesota to Texas. I wouldn't want to give that up ever. I know that I can call text or email anyone of them and they will have feedback from a vantage point of been there done that and yet will give you advice or counsel on how they would handle any given situation. They are there to cheer you on, encourage you and are interested in helping you where they can become as successful or more so than they are!" Donna Muelver/Milwaukee, WI
If you think Showhomes is the business for you,
we'd like to hear from you!