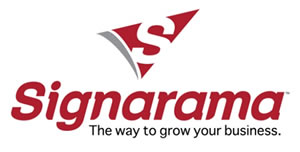 Signarama Printing, Banner and Sign Franchise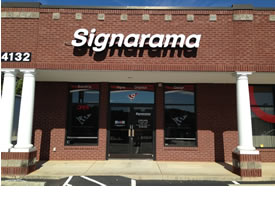 The sign industry is estimated to be a $55 billion global market*, and Signarama is the sign industry leader with more than 30 years of experience! Our phenomenal growth in the last three decades has led to widespread recognition as the #1 sign franchise in highly reputable publications such as Entrepreneur Magazine.
Signarama is more than just a franchise print shop; we're our clients' marketing partner of choice. Our customers count on us for a variety of materials such as banners, tradeshow props, storefront signs, digital displays, vehicle graphics, color wrap film and more.
With new technologies like digital printing and digital dynamic signage, Signarama continues to stay on the cutting edge of the industry, paving the way for steady growth and higher profit margins.
*2012 Internal Sign Association study findings. Induced output is factored in.
The Signs Point to Your Success
Signarama lets you serve an important need in your community. As businesses are increasingly competing for their customers' attention, brand recognition and local advertising has become vitally important.

Business owners in the sign industry experience a high level of repeat business. But more than signs and graphics, Signarama provides expertise in messaging, advertising and branding. We have become the brand other businesses turn to, and the scale of our global partnerships allows us to negotiate unparalleled deals with vendors and suppliers.
Elite Training & Ongoing Support
There are many advantages to becoming a Signarama franchisee, and of them is our highly recognized comprehensive training program. We make sure you get off to the right start with all the tools you need to succeed.
The training from the home office is incredible. They really get you off on the right foot. On top of that, you have hundreds of franchise owners around the world, both close to you and on the other side of the globe, that you can call.
– Bob Chapa, Signarama Franchisee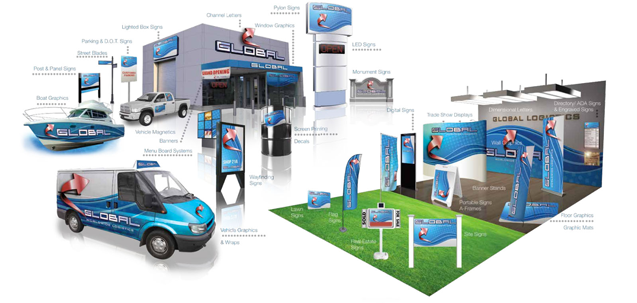 Turnkey Investment
Our turnkey package not only gets you launched, but also continues into the life of your business. From start to finish, we guide you through the transition of becoming a new business owner. This means the right training and assistance with your purchase.
We'll work with you on financing options, site selection, lease negotiation, renovations and more. We help with the installation of fixtures, furniture and equipment. We also set up your computers and give the software systems you need to run your business smoothly and effectively. Every step of the way, you'll work with our experienced staff members who are there to assist in preparing the location best suited for your new business.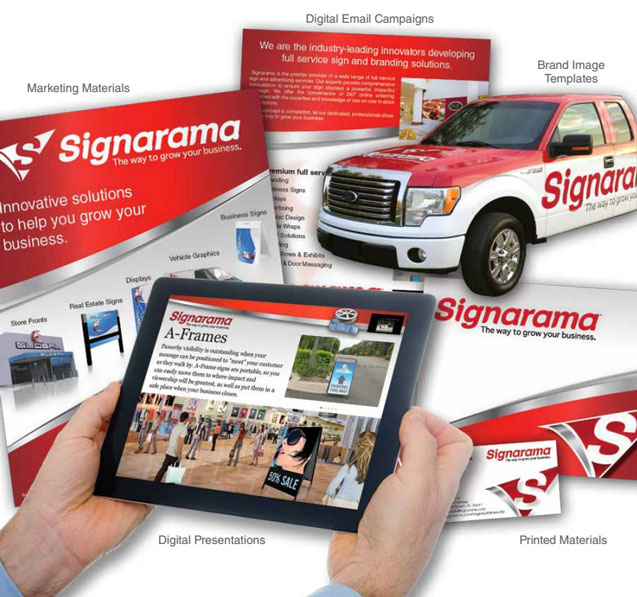 Written Testimonials
Signarama is a proven, successful and fulfilling opportunity for those who make a good fit.
We strive to continually provide our franchisees with opportunities to help them flourish. Don't just take our word for it though. Our franchisees value the support they've received over the years, and many have written to tell us about their positive experiences.
"Thank you very much for the commitment and support you give Signarama casino.,
It is with this support we grow and develop the skills to drive our business further into the future confidently. This along with other initiatives from UFG ensure us that we are on track for a very big successful 2014."
– Jason G.
"Thanks for sending Aaron into our store. It really helped us out. Aaron was getting back on track with some great ideas! He did a great job."
– John S.
"I didn't get a chance to thank you for your help this month. I greatly appreciate you doing whatever we needed. With your assistance we are having our best month since I returned to ownership.


Merry Christmas and Happy New Year!"
– Kip G.
"For the week of 1-7 thru 1-11, Nic Mayo's presence was very beneficial. I was shown and explained some tips to speed up production which has already helped me this week. We also discussed tips on more effective time management techniques. Another thing that has come of this is the importance of sketches in the job boxes which does help out on my end tremendously. I am looking forward to the time I will spend in the Raleigh store to help me better understand the substrates and their uses as well as learn more tips from the other production people to help in my own growth. Plus the chance to go on a few installs will be great as it will make me better understand what I can do on the production end to make the install go faster and smoother. Overall this was an informative week that has helped raise morale and to educate me on things to
work toward."
– Roger R.
"I don't want to let a second tick by without communicating how much we appreciate you & UFG sending in Nic Mayo to assist us as we search for a new Art Dept. / Production Manager. As you know, our business model is unique to the system and it takes the right individual to come in & hit the ground running. Quite honestly, with the exception of Stuart Hamilton when he was in that capacity, no O.A. has ever been able to keep up in our environment nor did they portray a desire to really dig in and see what makes our operation different than the standard Sign-A-Rama. It was evident in the first :15 minutes that Nic is in the same cut as Stuart. Nic made an immediate impact in our operation. He interacted positively with our staff, zeroed in on problem production areas and coached our staff up without them ever feeling like "the guy from corporate is too good for us". It takes a special person to make a positive impact on every single person in an operation and Nic did just that. Honestly, it was sad to see him go today.


Gentlemen…..you have a valuable asset in Nic Mayo. I am sure UFG has keen insight and sees just what I am saying. I look forward to seeing him develop within the system because I see good things ahead for him with SAR."
– Rich H.