Through the tremendous dedication of its franchise owners and their drive for the future, Simple Simon's Pizza is continuing to grow. Now is the time to be a part of the rapid expansion of one of the best kept franchising secrets in the food industry.

For over 30 years since it was founded, Simple Simon's Pizza has maintained a plain and simple philosophy—"to serve the best in pizza, calizone and sandwiches at the most affordable price in a fun-filled, family atmosphere."

With exceptional new unit development, operations management and continuing support, a Simple Simon's franchise is the business opportunity you've been looking for.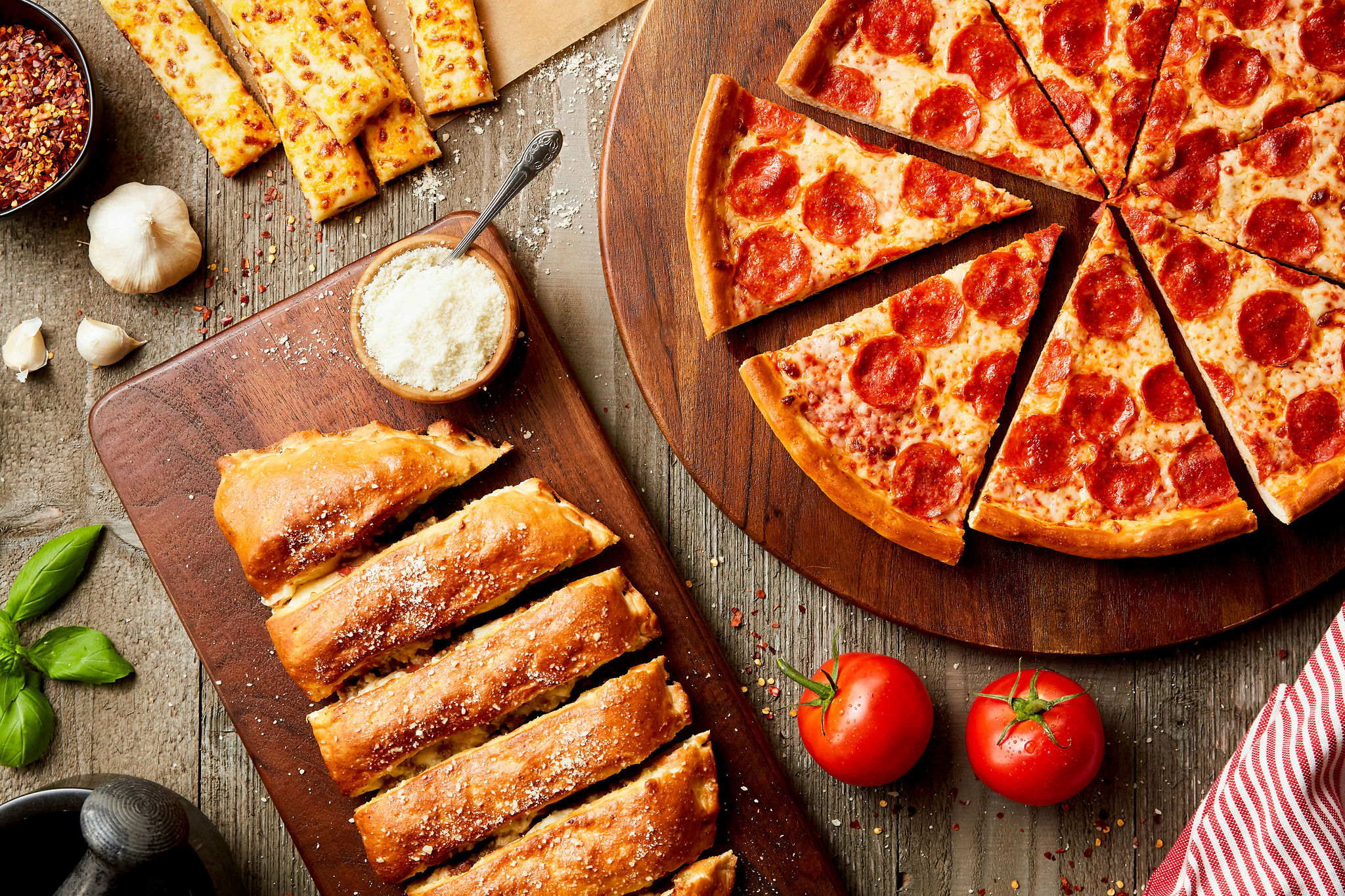 Simple Simon's Pizza has been ranked within the Top 50 pizza franchise companies for several years in Pizza Today's listing of the "Hot 100 Franchises." If you have ever considered operating your own pizza business, Simple Simon's Pizza could be the perfect fit for you.

Once you become a member of the Simple Simon's organization, you will receive assistance in the key elements of the business both before and after your store opens, including planning, building, purchasing, training, opening assistance, field service and marketing.
Experienced company personnel to assist you in the site selection process to help maximize your operation based on market, cost and functionality.
We will will provide samples of building plans, other floor plan models and approved specifications which your contractors and architects will use to build or remodel your location. We will also assist you in sourcing the correct equipment for your pizza store.
Superior Training: New franchisees will attend School of Pizza at the franchise support center in Glenpool, OK. During training, new owners will experience the nuances of daily business operations, back office accounting procedures and a sincere investment of time from the Corporate training staff. From the classroom to the make table, School of Pizza is designed to help you confidently run your business and then take it to the next level!
Opening Assistance: We will assist in the initial training of your employees to help you transition confidently to full operational responsibility.
Operations Manual and Training Videos: You will receive a variety of manuals and Flash Drives to use as a reference source for operations, product prep, advertising and much more.
Purchasing: We are serviced by national food distributors that provide frequent deliveries to our locations. At low national contract pricing, our system's buying power enables you to keep your cost of goods at a very competitive and profitable level.
Field Service: You will receive quarterly visits, consistent communication and support from your dedicated franchise support center representative. We are here to help you succeed long after your doors are open!
Marketing: Simple Simon's Pizza will assist you in developing strategies to increase customer count, business and profits at your location.
The Simple Simon's System
We are very proud of the business we've built and are confident that you will see the boundless opportunities that await those who join our system as franchise or license owners. Below is a more detailed synopsis of our working philosophy and how we separate ourselves in the pizza industry:
I. By purchasing a Simple Simon's Pizza® franchise, you become your own small business owner. Doing so allows you to take advantage of all the resources, experience, and expertise that has propelled Simple Simon's Pizza® to almost 200 locations in 10 states. We will help you successfully implement your Simple Simon's Pizza® concept and provide you with all the tools needed to operate your own profitable Simple Simon's Pizza franchise.
II. Our goal is to offer the public a superior product at a lower cost than our competitors, which creates a unique position in the market. As a high-quality, low-cost provider, we create a unique, valued position in the minds of our customers.
III. Simple Simon's Pizza® emphasizes Quality, Service, and Cleanliness. It is vital to your success to provide the best product, at the very best price, every day. This helps maintain cost controls and promotes a long-term approach to operating a profitable Simple Simon's franchise.
IV. We target niche suburban, rual & metro markets, so that we can enter the community at an affordable cost and operate with low reasonable overhead. An affordable entry cost allows our operators to achieve solid "return on investement." We are bottom-line focused with an emphasis on in-store operations. The key to a sucessful location is ensuring that your operations are in line with SSP standard operating procedures and best practices. In our experience, operational efficiency is the best form of marketing and increases your bottom-line.


Thank you for your interest in Simple Simon's Pizza®. We feel confident that as you continue to examine this opportunity more closely, you will agree that Simple Simon's Pizza® is "Simply The Best Place To Be!"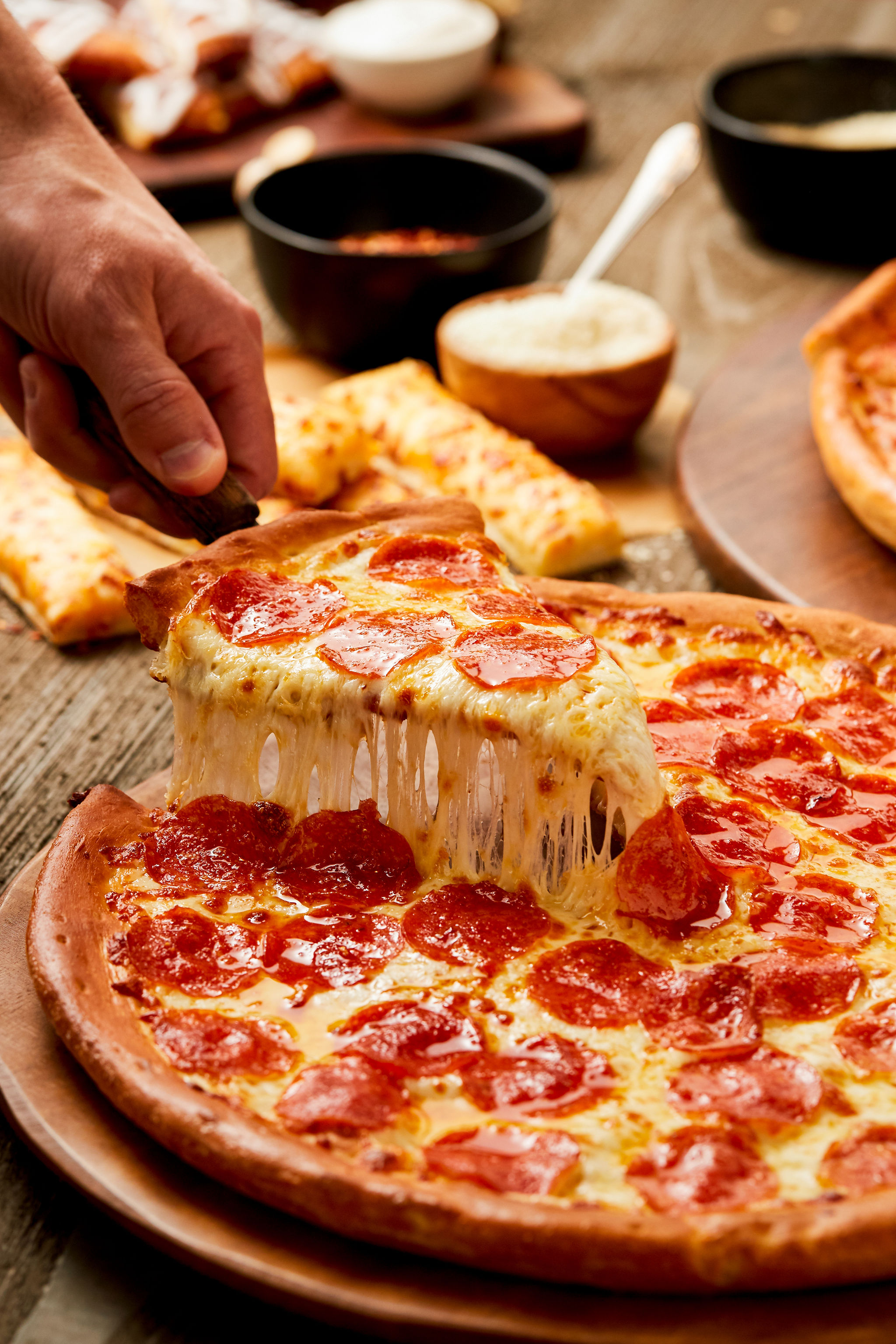 Is Simple Simon's the right business for you?
If you have the ability and commitment to:
Manage and motivate people
Locate and acquire rights to sites that meet the company's criteria
Properly finance and capitalize your investment
Market the product in order to maximize sales and profits
...then we would like to talk to you.
We are very proud of our business and love sharing it with motivated people like you. Your success is the reason we are in business. As you succeed and grow, so does the Simple Simon's Pizza family. We believe it is 'Simply the best place to be!