Manager-run salons allow you to keep your full-time job!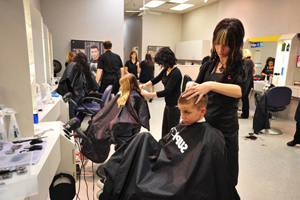 Virtually everyone needs regular haircuts. And by making it easy and pleasant, we've not only tapped into a truly vibrant industry, we've secured the lead position.
Supercuts is the instantly competitive, branded choice in a marketplace full of mom-and-pop hair salons, which work for a certain segment — but not for business owners who understand the scalable potential of this need-based industry.
With complete operating, marketing, and financial systems, you can focus your talents on growing your Supercuts stores. While competitors are cutting hair, you're leveraging a proven franchise system to create successful manager-run stores.
Our franchisees enjoy:
A Beloved Brand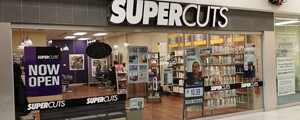 Owned by Regis Corporation and ranked No. 1 in the U.S. haircare franchise arena, Supercuts is one of the largest and most iconic salon brands around. We serve more than 33 million guests annually and test new products and services in corporate stores before launching them nationally to our franchisees.
A Thoroughly Tested Operating Platforn
With 30 years of experience, we have streamlined salon operations down to a science, with simplicity at the forefront of every procedure we implement, so you can put them into practice quickly and efficiently.
A No-Nonsense Finance Model
In 2016, Supercuts was ranked No. 3 in Entrepreneur magazine's Franchise 500®, which underscores our dedication to franchise growth and inspires us to continually refine the practices that keep us on top. 2016 was also a record year for us in terms of store growth. Look closer and you'll see we have the model wired tight.
Solid Marketing Strategies
With close to 2,400 stores open and hundreds more opening soon across the United States, Canada, and Puerto Rico, we know how to market proficiently in communities large and small, from traditional advertising to cutting-edge digital and social platforms.

Top-Notch Recruitment
Because you are only as successful as the employees you hire, Supercuts helps franchisees secure the very best managers and stylists in the biz, continually training and educating staff members on practices that set us apart.
Hair care is also one of the few industries unlikely to be displaced by technological advances. Take a moment to explore this opportunity, and discover what a remarkable model it is by meeting some of our multi-unit franchisees.