Meet Americas Favorite Decorative Surfaces Company!
Americas Favorite Decorative Surfaces company Surface2Surface Global is an American Made liquid polymer, epoxy, and decorative concrete products manufacturing company. "Our diverse line of surface solution products are ONLY AVAILABLE to the consumer exclusively through our (Surface 2 Surface) S2S Dealership network" says Keith Kimberlin President of Surface2Surface Global. "We have created a global brand and we continue to grow our national and global presence through our unique form of marketing and TV exposure as the primary flooring and surface provider some of TV's most popular shows."
The Opportunity
Surface 2 Surface Global is proud to announce our powerful but simple S2S Dealership program that creates the ability for an individual to quickly expand into the astonishing and rapidly growing decorative surface solutions market utilizing our proprietary products and applications. There are NO FRANCHISE FEES- NO MONTHLY ROYALTY FEES! A simple one-time Licensing payment and you are off to the races. We are looking for business minded individuals, flooring professionals, or existing companies that possess a strong work-ethic and passion to be part of something unique. Moreover, we are looking for individuals who are interested in learning our exciting proprietary emerging technology who are inspired by growing with a globally recognized brand. Licensed Dealers are issued large exclusive territories and are trained on ALL the aspects of the business including (but not limited to) how to start a decorative surfaces business, university style product training, marketing trends and techniques, sales, system installation and much more. We reveal all the guarded secrets of the emerging decorative surface solutions industry. New Dealers learn these secrets and methods that would typically take an individual decades to learn! All this in just a few short months. As a new Surface2Surface Dealer, you gain exclusive access to our premium products and exclusive trade secrets developed over our 30+ years in the business. Our unique brand of products are sought after nationwide and are featured on many TV shows! New Dealers will have the opportunity to work with us directly on the set of many of these popular TV shows and take part as we install our unique brand of surface solutions on such networks as: Discovery Channel, HGTV, CNBC, DIY, Magnolia and more! Most importantly, as a new Dealer you will learn the unique culture of the Surface2Surface Dealer and the details behind the success of the Brand. With the expansion of our industry into new fields, S2S Global has opened not only new market spaces, but entirely new revenue streams in areas where the work is essentially virgin to our niche industry segment. High profit margins combined with a reasonable cost of entry, allow for a strong investment potential. The explosion in the decorative surfaces industry provides our S2S Dealers with a strong opportunity for rapid growth. Qualified Dealership prospects must have the minimum financial qualifications necessary to fund the opening of the dealership and the first few months of operations. Owning an S2S Global Dealership combines entrepreneurial drive and business commitment with experience and resources of a successful company, resulting in a rewarding ROI.
What is an S2S Dealership?
As an S2S Global Dealership, you will become an expert provider and installer of our high-caliber Polymer modified mold-set overlay systems, Epoxy Flooring, & specialty coatings products, Architectural concrete surfacing solutions, and Resurfaced concrete systems.
As an S2S Dealership, your residential and commercial services include installing our superior quality proprietary S2S Global products on:
Driveways
Walkways
Patios
Pool Decks
Garage Floors
Office floors
Foyers
Kitchens
Basements
Commercial Garages
Showrooms
Offices
Retail
Restaurants
Countertops
Warehouse floors and much more!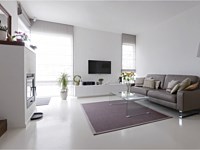 What is it like to become an S2S Dealer?
An S2S Dealership is fully scalable and can be modified to fit your desired business plan. You could run a small-scale dealership that serves only the residential market from your dealership location, then add staff and scale up as you grow. Maybe you are an existing flooring installer that wants to start your own S2S Dealership and wish to have the ability to exclusively offer our S2S Global line of products to your customers. Or maybe you are an existing company and you want to own the exclusive right to sell and install a high-quality globally recognized brand of products in your market. Whichever one you are, as an S2S Dealership, you can spend your day overseeing your crew(s), spending time meeting with customers, marketing to potential customers, and building your business instead of working for someone else or trying to build your own brand from the ground up. You see… S2S Global is the manufacturer of the products that we sell exclusively through our Dealership network, therefore, by being an S2S Dealer, you are cutting out the middle man and are buying directly from the manufacturer of the product! Whichever scenario best describes you, S2S Global's exclusive Dealership opportunity provides you with instant credibility in the industry all while your new S2S Dealership business creates beauty and value for your customers. Isn't it time you start enjoying a better lifestyle and creating a better future for yourself and your family? Isn't it about time that you have the opportunity to grow something that is exclusively yours? Isn't it time for you to have the ability to exclusively purchase high-end products directly from the manufacturer increasing your bottom line? Let S2S Global show you how!

Could this be you?
Meet Steve J. and his family. As a small scale S2S Global Dealership Owner, Steve gets to spend more time with his family than when he was traveling for work with his corporate job. Though Steve is a hard worker, he now controls his time off. He uses his sales and management skills to oversee his new S2S Dealership installation staff and to market to new and existing customers. During the day, he checks in with his staff at worksites in his area, and then heads-out in time to be home for family time, dinner, and homework duty.
Meet Salazar P. Working his whole life in the flooring services business, Salazar grew to become a leader who is highly proficient in the installation of some of the industry's top epoxy flooring and architectural concrete surfacing products. Underpaid and under appreciated he never had the opportunity to grow within the business no matter how hard he tried. As an S2S Dealer Salazar is now reaping the benefits of his years of hard work by offering his S2S Global line of products to customers in his exclusive Dealer territory. Best of all, he does not have to worry about competing with anyone else in his area and is enjoying the rapid growth of his business.
Meet David R. David's commercial contracting business has grown to be one of the best in his area. Because of his large commercial customer base, David realized that he had a captive audience that appreciated the quality of his work. By adding an S2S Dealership to his existing business, David was able to immediately capitalize on the emerging lucrative Epoxy Flooring and Architectural Concrete surfacing industry and offer his existing client base a multitude of exclusive high-quality flooring solutions for their properties. This provided David with the ability to increase his product offering to not only his existing customer base but through the diversification of his contracting business he was able to market to a whole new sector. With his new exclusive S2S Dealership, not only did he add a high-quality line of diversified surfacing products to his repertoire, but he grew his contracting business beyond his wildest dreams.
S2S Global Products include:
3/8" Mold-Set Concrete overlay system that can be applied over all existing surfaces.
High Speed Polyaspartic Custom Micro-Blend Flake Epoxy Floors
Exclusive "3-D dynamic flow Metalloid Epoxy" epoxy flooring and countertop system.
Rust mitigation solutions
Concrete Countertops
Epoxy Countertops
Custom Epoxy Wall Systems
Concrete Polishing
Moisture Mitigation
S2S Stamped Overlay-
We offer our S2S Dealership Owners all the tools necessary to aggressively market in their territories.
We offer our Dealerships a custom web site that allows you to personalize content, feature your projects, and customer testimonials. Our dealer web sites are created with the latest search engine optimization (SEO) techniques to ensure high visibility in local markets. Your new S2S customized web site will come pre-loaded with high-quality photographs of past projects detailing each of your selected unique preferred services. Your S2S Dealership will have all access to the S2S Global IP (intellectual property) components and Surface 2 Surface logos which can be used for:
Business Signage
Business Cards
Branded web site
Branded graphics for a pickup truck
Branded custom wrap for a trailer
Uniform shirts for you and your team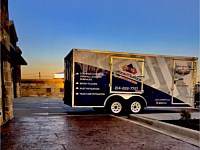 Training and Product Support
We provide our S2S Dealers with detailed training for each of the products that you plan to offer your customers in your exclusive market. Although Surface 2 Surface is not a franchise, our Dealership Owners can call the S2S Global home office for help on any project or product question that may arise. You will also be able to access our Dealership network to discuss job- specific and product installation related questions, marketing questions, business-related questions and much more.
We have an exceptional understanding of field scenarios and can talk you through many issues that may arise on a project. Moreover, you'll have an experienced guide advising you every step of the way. Best of all, if you need project-specific piece-of-mind, with our on-site consultation services, we will provide you with an expert technician that will work with you and your team on your actual job site and walk you through the steps!