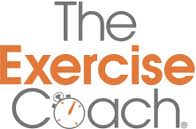 The System
The Exercise Coach franchise is a comprehensive, turnkey business system that is extremely rewarding to those who are passionate about delivering high-quality service that truly helps people. We provide custom solutions in each and every area of the business operations. The Exercise Coach system allows franchisees to operate a personal training studio with no previous fitness experience, and to deliver the most advanced and effective workouts in the world.
Personal training has always been a personality-driven industry. If a trainer leaves a studio or area, the clients are left trying to find the next trainer they can trust with their fitness goals. The Exercise Coach advantage over traditional training is our proven process of service delivery. Our studio owners are not reliant on a specific trainer to make the studio successful. It is about the process and protocols, not the trainer.
What all this means for the client experience is that, no matter which Exercise Coach they belong to, or which trainer they work with, they'll receive the same high quality workout and results. Additionally, this allows franchisees from outside the exercise industry to provide the highest quality fitness and exercise solutions without needing a degree or years of experience.
The Focus


The Exercise Coach has been designed from the ground up with the unlikely exerciser in mind. Statistics say that 80-85% of the US adult population is not engaged in meaningful exercise. The 4 main reasons we hear are…

I don't have time

I don't like the gym scene

I'm afraid of getting hurt

I really don't like to exercise
The Exercise Coach programs obliterate these barriers to fitness for those who would otherwise not exercise. When asked, 98% of baby boomers believe they need to exercise, yet 93% aren't exercising or are dissatisfied with their current exercise program. The Exercise Coach has been delivering safe, efficient and effective exercise to clients, many over 50 years of age, in the Northwestern suburbs of Chicago for over 12 years.
In 2010, The Exercise Coach began expanding by offering the system as a franchise. With 12 years of coaching clients, we are now focused on empowering other like minded entrepreneurs to bring our system to the rest of the country.
Why choose The Exercise Coach over another fitness franchise?

At The Exercise Coach, we've spent 12 years pioneering and perfecting workouts based on the most current exercise research and technology. Our proven 20-minute approach makes it easy for busy people to receive high quality, safe, effective exercise. Our clients want the benefits of regular exercise, but just don't have the time to spend hours every week in the gym. Our small, clean, professional studios are a refreshing change from large gyms and traditional health clubs.
Compared to traditional personal training our clients pay less per session and receive a better workout. At The Exercise Coach, clients receive a better workout in a shorter period of time. And our franchise owners can become experts in delivering the best workouts to people who will truly appreciate it.
Training and Support
Real Estate Assistance: To help determine the best location, we conduct demographic research and engage with our experienced commercial real estate partners. Once a site is selected, we will help you in negotiating a lease that will put you in the best position to start your studio.
Studio Build-Out and Design: We take an active role in assisting you through the build-out and construction of your studio. You will receive detailed checklists and guides throughout the planning and construction phases of the build-out, and our development staff will assist you in all phases of planning and implementing the construction of your studio. In addition, we assist with ordering and installation of the exercise equipment, ensuring that you are ready to train clients opening day.
Pre-Opening Training: The owner and manager(s) of your studio will come to our franchise headquarters for two weeks of on-site training in an operating studio. You will begin with classroom training, then spend time observing our experienced coaches, and finally you will actually train clients! During this time, we also train you in all facets of running a studio. In addition, we will provide you with assistance throughout the pre-opening stages.
Ongoing Support: You will have an experienced Operations Consultant who is available to assist you once your studio is open. You will recieve ongoing support and training in all areas of operating your studio, from coaching clients to managing employees, to marketing your business.
Marketing: We provide customized and proven marketing solutions and strategies for spreading the word about your business in your local market. Our 12 years operating and supporting studios is an invaluable resource. Beginning with your Grand Opening marketing campaign, we will guide you in the best practices for marketing your studio.