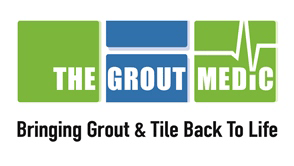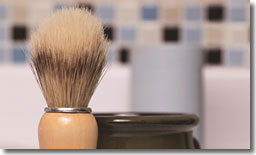 We are Specialists
We are Experts
We are Professional
We are Leaders
We are The Grout Medic


Why The Grout Medic?
The Grout Medic is the leading grout & tile restoration franchise with over 40 locations across the US. Our franchise owners come from all walks of life but they all have the same common goals; to gain control over their future and provide a better lifestyle and opportunity for themselves and their families.
At The Grout Medic™ our goal is simple – To create an opportunity to allow motivated, hardworking, business-minded individuals a low cost, high margin path to success. In doing so, The Grout Medic™ has become a leading grout and tile repair service with a cost effective, highly profitable, operating system offering a valuable service to our customers with very little competition. The Company's foundation is based on solid business principles, extensive training and post operating support and most of all our experienced and dedicated people.
The Grout Medic Difference
The Grout Medic has an industry leading approach to grout & tile restoration which has been one of the major factors in its success. We use exclusive equipment including our vapor machine and electric grout removal tools, as well as techniques and exclusive product lines to position The Grout Medic as the leader in the industry. The Grout Medic also employs a number of "green" practices in line with the current consumer demand.
The Grout Medic Awards
2010 – # 349 in Franchise 500 by Entrepreneur Magazine
2010 – # 1 in Category by Entrepreneur Magazine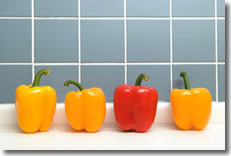 2010 – # 84 Top Low Cost Franchise by Entrepreneur Magazine
2009 –# 453 in Franchise 500 by Entrepreneur Magazine
2009 –#1 in Category by Entrepreneur Magazine
2008 – # 71 Top Low Cost franchise by Entrepreneur Magazine
2008 – # 87 Best Home Based Franchise by Entrepreneur Magazine
2008 – # 1 in Category by Entrepreneur Magazine
2008 - # 313 in Franchise 500 by Entrepreneur Magazine
Training & Support
A comprehensive initial training program including:
Operations

Sales & Marketing

Business & Marketing Planning

Customer Retention System

Business Management

Processing Forms & Procedures

Technology Tools
On-going support includes:
Dedicated Customer Support Center

Live answer, scheduling for estimates and jobs

Marketing material development with centralized ordering

Scheduled support calls

Comprehensive mobile, web based software system

Annual meeting

Product & equipment development
Investment
Liquid Capital: $15,000-$25,000
Franchise Fee: $16,750
Options for franchise fee payment
Option 1: Franchise Fee Paid in Full Up Front Price: Includes 10% Discount off list price above - $12,825 or $15,075 – Plus $1,000 - $1,500 marketing credit with the purchase of equal or greater marketing within the first 30 days of operation

Option 2: Financing available. The Grout Medic will finance 50% of the above list franchise fee over a two year period interest free. All rebates and cash discounts above do not apply with financing option.
Included: 1 week training at corporate location and follow up training at site location; base material and equipment package needed to fully open for business; and full business and marketing plan development.
Monthly fees: Decreases as business revenue increases – Includes: Field and telephone business and technical support, full inbound and outbound call center support with designed customer interaction process - (appointment & job reminders, thank you cards, customer satisfaction surveys, discount & referral cards), turn-key business management software and more.
Marketing Fund: $100/month per territory - Marketing fund includes: Ad development, marketing planning assistance, national pricing and programs, corporate and individual web site development and maintenance, professional internet marketing (SEO/SEM) management as well as individualized marketing support and more.
Agreement term: 10 years with a 1 year kick-out clause after 12 months.