TOP 100 MOVER & SHAKER FOR 2015
Segment: Fast Casual / QSR
Franchise Footprint: 1,000 - 1,400 square feet; 30-40 seats plus patio
Locations: 6 Corporately Owned in NYC, including two brick and mortar locations
Development: 200+ Units in Development Worldwide
Leader of the American Halal Segment
Excellent Unit Economics
Unparalleled Customer Loyalty
Worldwide Media Attention and Awards
Strong Mainstream Demand
Experienced Management Team
Backed by Fransmart, the franchise development company that grew Five Guys Burgers & Fries
OUR MISSION
The Halal Guys Mission ensures that every customer leaves happy, with a smile on their face and a satisfaction that brings them back again.
FRANCHISEE REQUIREMENTS
The Halal Guys is seeking franchisees that are focused on exceptional operations and customer service, and that are looking to build large multi-unit franchise territories. Franchisees must demonstrate substantial business experience and have the necessary financial qualifications. Ideal candidates possess a true passion for The Halal Guys brand.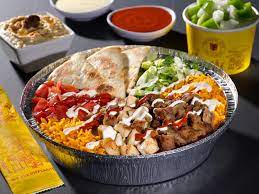 MINIMUM FINANCIAL QUALIFICATIONS
· 5-10 Units Minimum Commitment
· $1M liquid capital
· $2M total net worth
Liquidity Note: Franchisees must have clear access to at least $1M for the minimum 5-unit franchise, which includes: $500k or more that is immediately liquid and ready to invest, at least $800k+ in cash plus access to debt (line of credit or letter from lender that they are pre-qualified). This ensures you have adequate capital to buy territory and open first two stores.