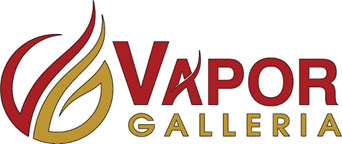 Who are you?
You're a hardworking individual who has always wondered how owning your own business would change your life. What would be different? What would it feel like?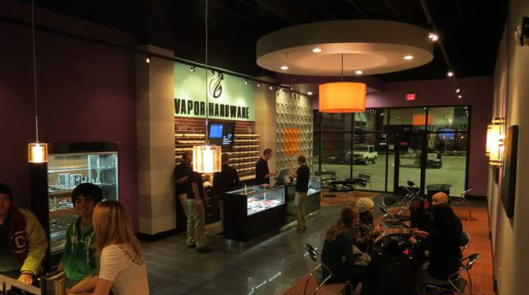 You want to:
MAKE MONEY - Earn the income you deserve;
Be your own boss;
Take control of your time;
Build equity in your own business; and
Feel satisfaction in rewarding work. You want to own your own business and live the life you've always imagined!
The Ideal Candidate for Vapor Galleria:
Must be willing to work hard and follow our proven systems and training.
Must be willing and able to run the operations personally or hire a manager.
Must be able to make an investment between $102,700.00 and $171,500.00 depending on the store location, rent, square footage of your store, initial inventory, signage, marketing, etc.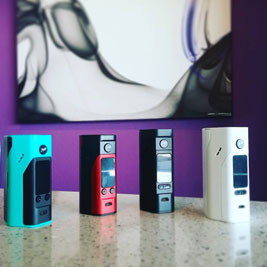 Why the Vaping Industry?
Electronic cigarettes are expected to reach $5,000,000,000.00 in sales by the end of 2017.
E-cigarettes are predicted to surpass the tobacco industry's sales by the end of 2027.
Millions of individuals are looking for successful smoking cessation programs.
You will have the opportunity to get in on the ground floor of a growing industry.
As a Vapor Galleria business owner, you are:
Backed by over 70 years of franchise experience giving you instant credibility in your market and allowing you to execute your business with the confidence that comes from this experience.
Supported by an industry-leading service team with the understanding of how to make your business successful.
Part of a quality team of professionals who are dedicated to ensuring that your business is the top vapor company in your area.
Empowered to build value in your own business and plan a successful exit strategy for your business.
Provided with everything you need to be successful without the risk and learning curve of starting a business from scratch. Vapor Galleria provides a unique opportunity for you to be in business for yourself but not by yourself!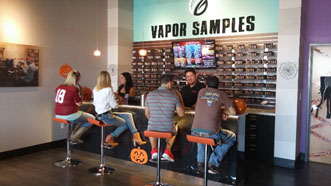 No Experience is Needed!
No prior experience is needed. We will teach you everything you need to know to operate your own vapor store. If you provide a willingness to learn and an ability to apply the processes we teach you, you can be successful! A full-time commitment is required and a rewarding and fulfilling future awaits you.
Vapor Galleria provides you with a sustainable and scalable turnkey system allowing you to grow your business quickly.
Free lifetime training is included. You receive classroom training at our headquarters as well as hands-on, on the job training.
You will have a protected territory and the opportunity for multi-store development.
Vapor Galleria provides a simple and proven sales and marketing system that is easy to implement and drives your business forward.
A dedicated IT support team and industry leading POS system to help you position yourself as a top provider.
One-on-one coaching provides a detailed and easy-to-follow plan of action before you even open your doors.
A flexible business model ensures that you are able to adapt your business to fit your everchanging needs.
Grand opening support.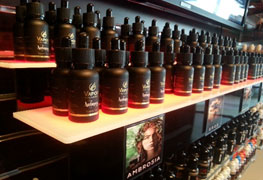 What makes Vapor Galleria the best choice?
We provide the highest quality, pharmacy grade E-liquids on the market, all manufactured at our pristine lab right here in the USA.
Clearly branded and exclusive product identity and point of sale impact.
A wide variety of styles of the best hardware and accessories in the market – all field tested.
A proven business model with a successful track record.
Modern, upscale store for the discerning customer.
Ongoing marketing and sales support.
Complete technical training and training on equipment, accessories and customization.
Best-in-class franchise support systems with a seasoned staff that has been both franchisee and franchisor.
Detailed Operations Manual.
Excellent markup on all products.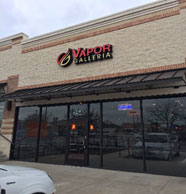 Find out how Vapor Galleria can help you achieve your dream.
Please complete the form to the right and one of our business building experts will contact you.