The founders of Workout Anytime have been helping consumers get healthy and stay healthy for over three decades. Our goal is simple: offer the very best equipped club per square foot and the convenience of 24 hour access to health conscious consumers.
Members enjoy state of the art equipment, personal training, nutritional and weight loss programs including delicious prepared foods by Good Measure Meals, in a friendly and inviting atmosphere.
Workout Anytime started in the Atlanta area in 1999. Currently, Workout Anytime has over 40 health club locations throughout Atlanta and all clubs offer personal training, nutritional and weight loss programs and 24 hour access, 7 days a week, 365 days per year.
What We Offer Our Clients
Workout Anytime is proof of the founders' firm belief that you can offer members first-class fitness facilities at the lowest cost possible and still turn a profit. With some of the most experienced health club professionals in the industry and more than 170 locations across the country and counting, we're proving that.
Our Mission for our customers is simple: to provide the most convenient, first-class fitness experience, open every hour of every day, with the best equipment, superior service, and cleanliness, in a neighborhood atmosphere where everyone knows your name.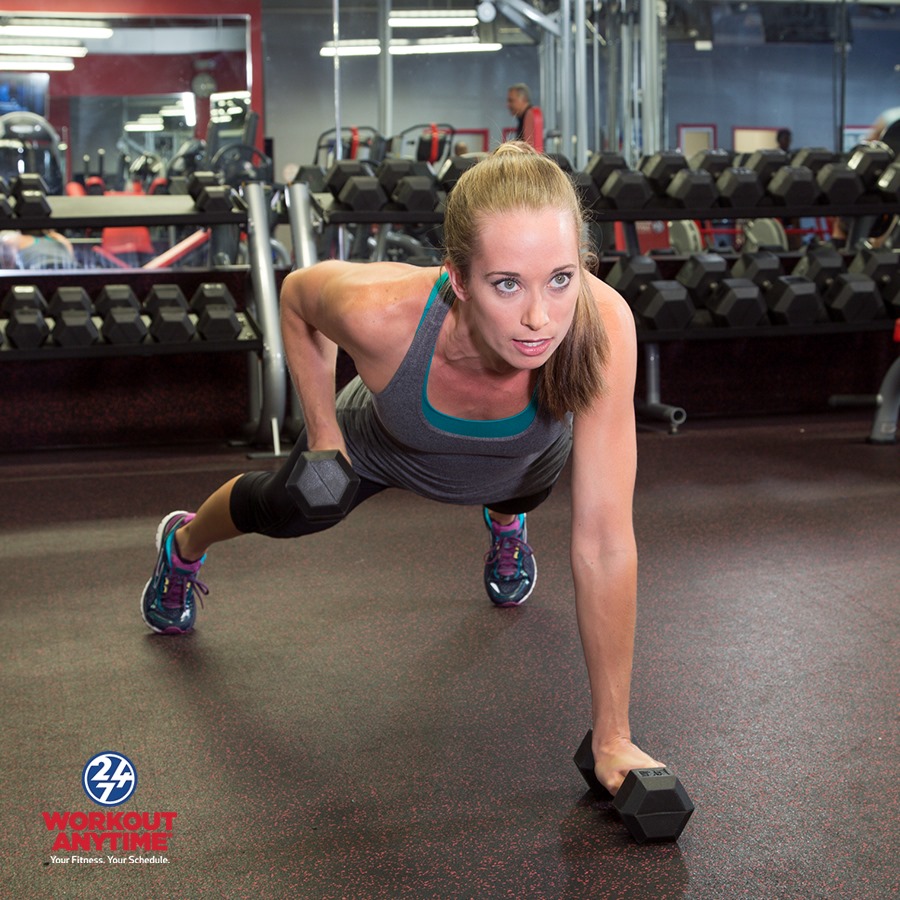 What We Offer Our Franchise-Partners
Our Mission for our franchise-partners is equally straightforward: to create a unique business opportunity that allows them to achieve their lifestyle and financial goals through hard work, commitment, and passion.
There are many fitness franchise opportunities out there, but with our dedication to our franchise partners, proven systems, tremendous growth and unwavering support, you have the confidence that they have made a sound investment in a booming business model.
Strong Name Recognition
We believe that our dedication to convenience and a high-quality workout experience for our members translates into a tremendous business and lifestyle opportunity for our franchise-partners, who we consider part of our family. The fitness industry is booming, and Workout Anytime has established itself as a time-tested force in the marketplace. Over the years, we've developed a reputation as a fitness destination that our members can trust. We offer a range of services that our members love, including value-priced memberships, one-on-one personal training, low start-up costs, and more. When you become a Workout Anytime franchise-partner, you'll be able to take advantage of these popular offerings along with our strong reputation among our members and the local community as you grow your business.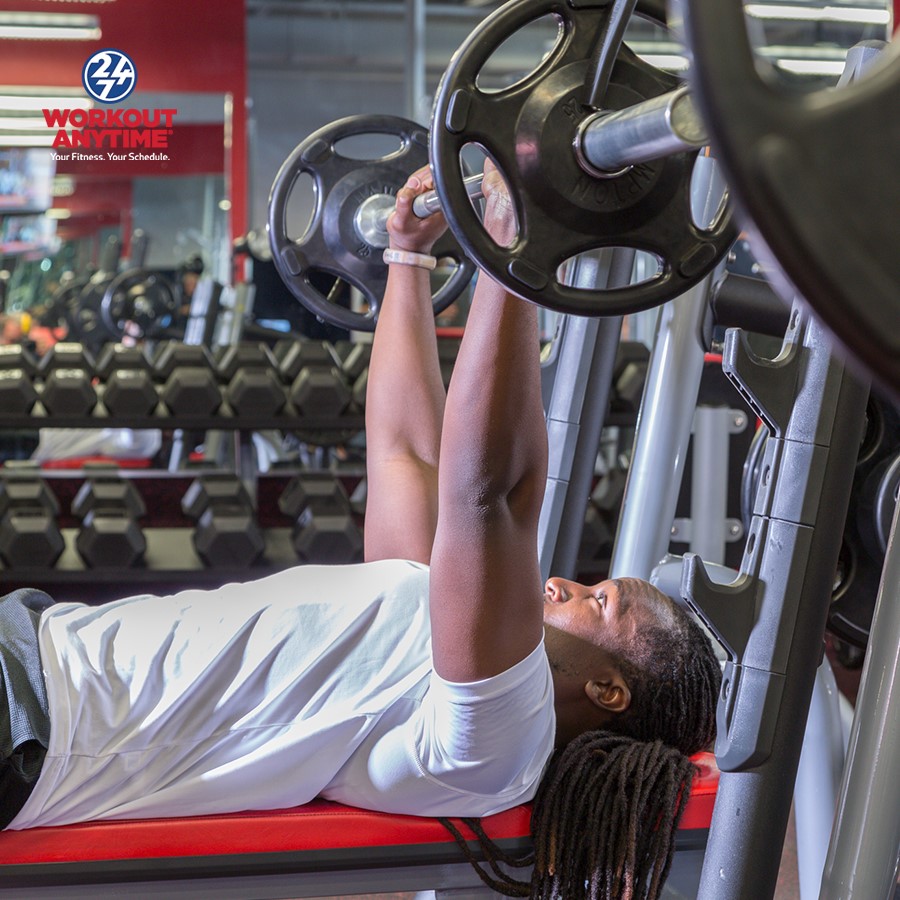 Greater Flexibility
Many professionals in the corporate world find that although they excel at their jobs, they find little fulfillment in their work. Franchising with Workout Anytime is a great option for those who are looking to have more control over their own destiny by running their own business. One of the perks of franchising with an established brand like ours is that once your location is up and running, you'll be able to enjoy greater flexibility with your time. We want our franchise-partners to enjoy financial and lifestyle independence by being able to delegate day-to-day tasks to their trusted employees, leaving them free to decide for themselves when they'd like to come in to work.
Opportunities for Growth
With our comparably low financial investment and multi-unit opportunities available, we're confident that our franchise-partners will find ample opportunities to grow their business.
Making a Difference in Our Communities
The obesity epidemic and its associated complications have reached crisis proportions in the United States. Workout Anytime is proud to offer our members a safe and comfortable place to exercise, and we love seeing them make positive changes in our facilities that lead to their better health. Our franchise-partners take great pride in knowing that they are helping their communities become healthier by offering high-quality fitness services at competitive prices. And along the way, they become pillars in the community, where they live the lifestyle of health and wellness, and bring that philosophy to their local market. It's a "cheers-like" environment where "everybody knows your name". As they provide a results-based fitness center where we help people from all walks of life embark on a fitness journey to get in the best shape of their lives, we're with them every step of the way.
If you're looking to get involved in this growing industry while also growing your business and making a difference in your community, franchising with Workout Anytime might be just the fitness franchise opportunity you're looking for.
Why Purchase A Workout Anytime Franchise?
The health and fitness industry is a 15.9 billion dollar industry, and increasing every year. Currently this industry serves over 42 million Americans and is trending higher each year.
Based on ISRSA (International health, racquet and sportsman association) statistics, health club memberships are projected to reach 50 to 100 million by 2010. This would represent a 25 to 50 percent increase from today's levels.
The health and fitness industry is in very high demand. Because of the high rate of obesity and heart disease, there is an increased awareness of exercise and fitness. In fact working out is an integral part of ones over all health.
Proven processes
Turnkey business system
Brand recognition
Real estate site selection assistance
Design and construction assistance
Comprehensive training
On-going, unwavering support with a help line to corporate
Discovery Day
You are invited to a WA discovery day at our corporate office. Topics include:
Health and Fitness industry past present and future.
WA proven system built to last
Real Estate/Site Selection, demographics study and lease negotiation.
Criteria for choosing great locations.
Club design and construction.
Expertise on how to properly lay-out and equipped your club based on size.
24-hour access and security.
Strategic advertising getting the most bang for your buck.

Benefits to Franchise-Partners
Purpose-Driven Business Ownership
Our business model is especially well-suited to purpose-driven business owners. Those franchise-partners who are driven to grow their business while making a difference in their community will enjoy the fulfillment of helping others when they become Workout Anytime franchise-partners.
Strong, Growing Industry
The fitness industry is booming, and there's never been a better way to get involved than by joining our team. Americans want to get into shape, and our convenient locations and 24-hour availability, along with value prices make fitness franchise opportunities at Workout Anytime an appealing option for this population.
Potential for Financial and Lifestyle Independence
Are you looking for ways to increase your financial and lifestyle independence that will allow you to leave the drudgery of corporate life? At Workout Anytime, we want our franchise-partners to enjoy greater freedom in their financial and personal lives, and we believe our gyms are simple to run once their doors are opened. That's why we make the process of turning a fitness franchise opportunity into your own gym as smooth as possible.
A Modest Investment
Compared to other gym franchise opportunities, Workout Anytime's total initial investment is relatively low. We do everything we can to help to keep initial costs low for our franchise-partners so they can open strong and stay strong.
Semi-Absentee Ownership
While running a Workout Anytime gym franchise isn't totally hands-off, many of our franchise-partners don't see any need to be in their gyms every day. By hiring a trusted staff to manage your daily operations, you can enjoy more time away from work.
Additional Opportunities
Veterans' Opportunities
At Workout Anytime, we are proud to support veterans that seeks to become entrepreneurs through franchising. In recognition of the service our veterans have provided to our country, we are proud to offer a 20% discount on our franchise fee to qualifying veterans.
Multi-Unit and Development Opportunities
Why just open one gym franchise when you could double or triple the opportunity? Opening multiple units gives you the opportunity to increase your profits and create your own fitness empire and 73% of our partners are multi-unit franchisees. As a way to encourage growth and expand into new markets we're excited to offer discounts and added perks to our franchise partners who open multiple units.
We Stand Apart from the Competition
The Best Workout Per Square Foot in the Industry
Step into one of our gyms and see for yourself how we're able to get the most out of a mid-sized, spacious space. Site selection is a key component to success and our team has the expertise and contacts to help our franchisees select prime locations that are affordable to our franchisees and convenient to attract members.
Value-Priced Memberships
Many gym franchise opportunities are out there, but not all of them understand the importance of value-priced memberships. According to the International Health & Racquet Sports Association (IHRSA), the value segment of the industry grew 69% in the most recently reported year. That's over three times the rate of high-priced clubs and over 35 times that of the mid-market segment. We offer our members a range of plans to choose from that allow them access to a wide range of state-of-the-art workout equipment and amenities. Many gym-goers don't need or want access to the perks that come with higher-priced memberships and offering them a value-priced alternative is an important way we attract and retain members.
Group Training with MX-4
MX-4 group training classes have been a popular addition to our gyms. Franchise-partners can elect to offer these small group-training classes that seek to help members burn fat, augment power, build strength, and more. MX-4 is one important way that our gym stands out from other gym franchise opportunities.
One-on-One Personal Training
Going to the gym can be intimidating for newcomers, and even experienced gym-goers might be shocked to find that they're not getting the most out of their workout. That's why Workout Anytime offers one-on-one personal training to our members to help them get the most out of their visits to your gym, and to help them see the results that will keep them coming back.