Bring Crunch Out Loud to Every Hometown
Bonchon was born in Busan, South Korea in 2002 and was raised in the heart of New York City. Bonchon means "my hometown" and has become a household name. From the Philippines, Thailand, Vietnam, and into the U.S., the Bonchon franchise continues to expand around the world with over 385 international locations and rapid growth in the U.S. Join the cultural wave known as Hallyu, the increased interest in Korean culture and food seen worldwide.
Why Bonchon?
Recognized by Business Insider as "the gold standard for fried chicken" as well as included on Nation's Restaurant News 2021 "Top 500 Restaurants", Fast Casual Magazine's 2021 "Top 100 Movers & Shakers" and Entrepreneur's 2022 "Franchise 500", "Fastest Growing Franchises", "Top Food Franchise" and "Top Global Franchise" lists. Bonchon is well-positioned for strategic growth with a 21%** five year growth rate and $1.57M AUV*.
From a fast casual to a full dine-in experience, Bonchon has a franchise footprint that is perfect for you.
Full Service - A large footprint with full bar and table service. A perfect destination for gatherings and entertainment.

Fast Casual – Smaller footprint with high volume. Ideal to sit down for a quick meal or convenient takeaway.

Carry out and Delivery – Designed for colleges, airports and any non-traditional space with meals on the go.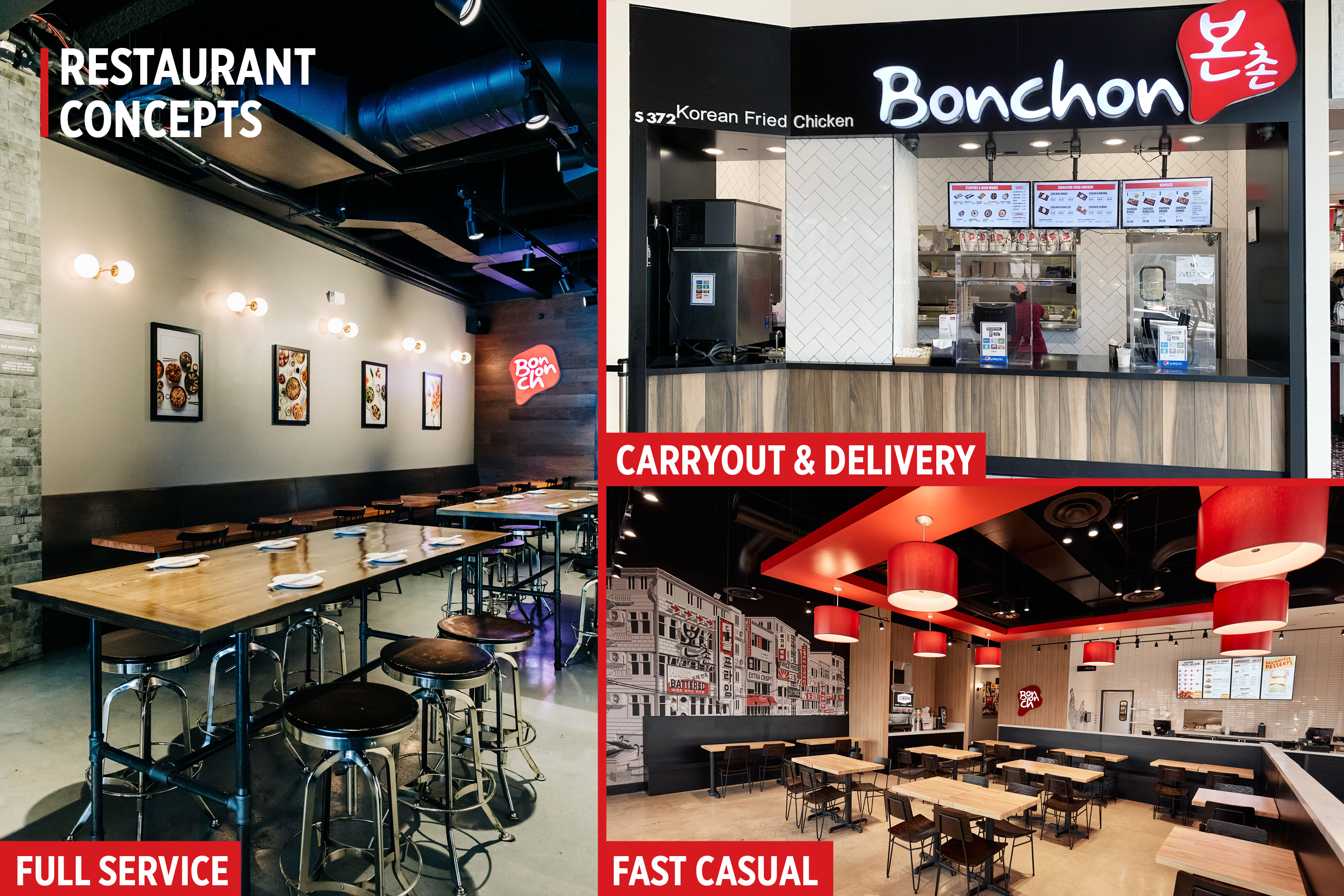 Our Support System
Restaurant leadership team with average 30+ years of experience

3 week management training and continuous operational guidance

Real estate and construction assistance

POS and technology support

Turnkey franchise model

Local marketing support
The secret behind our Korean Fried Chicken
Hand Battered - Our signature Korean Fried Chicken starts by hand battering each piece in a thin layer of flour and other secret ingredients. It's the only way to get that perfect ratio of batter to chicken.
Double-Fried - Then, each piece is fried, fried. Yep. Twice-fried. Once to lock in all the succulent juices and again to achieve that signature, crave-worthy crunch that people can't get enough of.
Hand Brushed - Finally, comes our Signature sauce. We carefully brush every nook and cranny
of that crunchy exterior to make each bite perfectly flavorful. We do not drown our wings in sauce.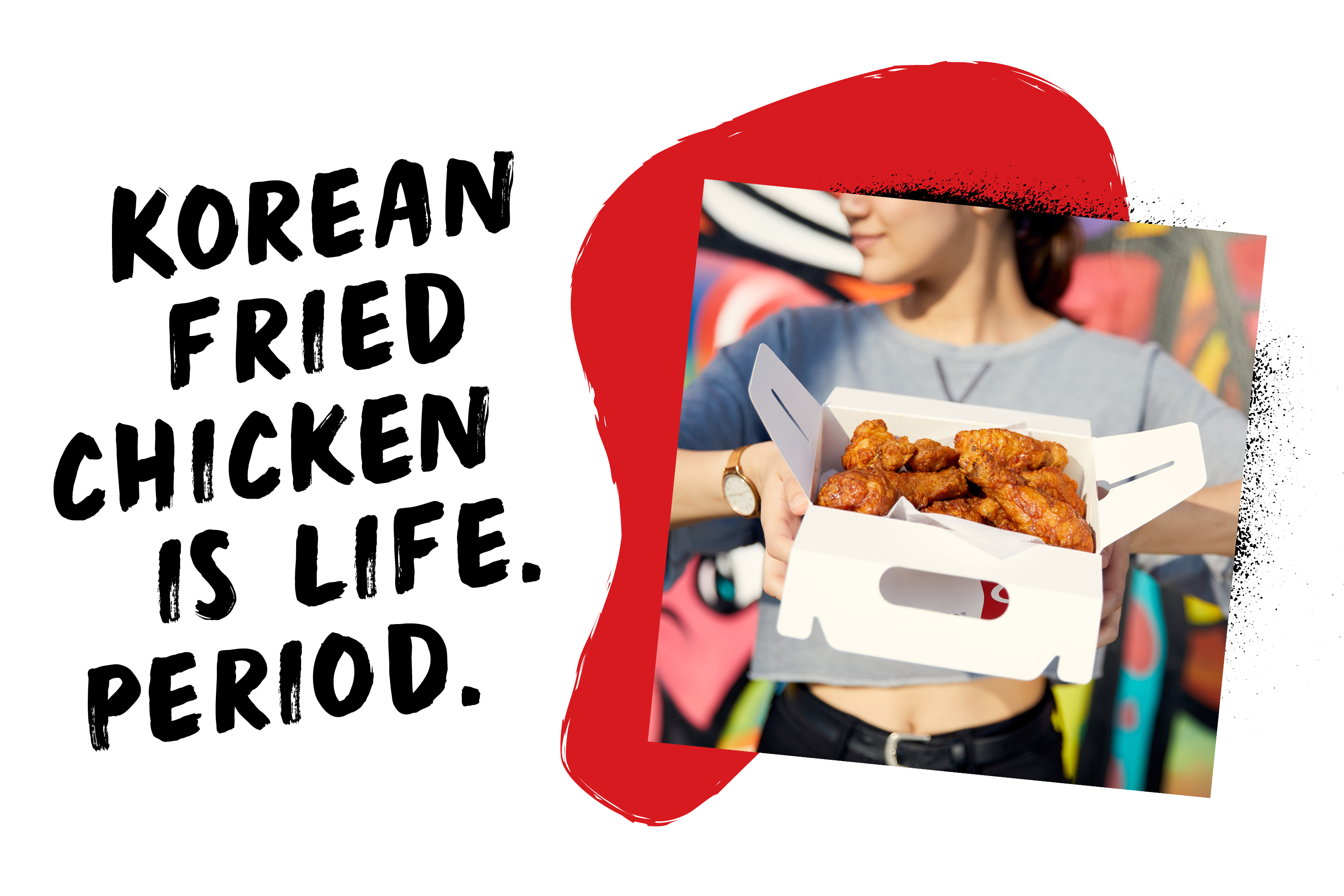 Our Ideal Candidate
Enthusiastic to start their own business

Dedicated to operation excellence

Restaurant experience

Committed to customer service and product quality
*Figure reflects the average annual Gross Revenues for 100 franchised Bonchon restaurants in the system that were open during the measured period from January 1, 2021 through December 31, 2021, as published in Item 19 of our March 4, 2022 (amended March 9, 2022) Franchise Disclosure Document. Of these 100 franchised Bonchon restaurants, 42 (42%) had higher Gross Revenues during the reported period. The financial performance representation contained in Item 19 of our March 4, 2022 (amended March 9, 2022) Franchise Disclosure Document also includes the average and median annual Gross Revenues information for these 100 franchised Bonchon Restaurants in operation in the United States during the referenced period. A new franchisee's results may differ from the represented performance. There is no assurance that you will do as well, and you must accept that risk.
** 5 year growth rate is based on number of units for the year ended December 31, 2021