Overview
Discover Magic - Magic Lessons for Children - Business Information


Magic lessons for children unlike anything ever offered before.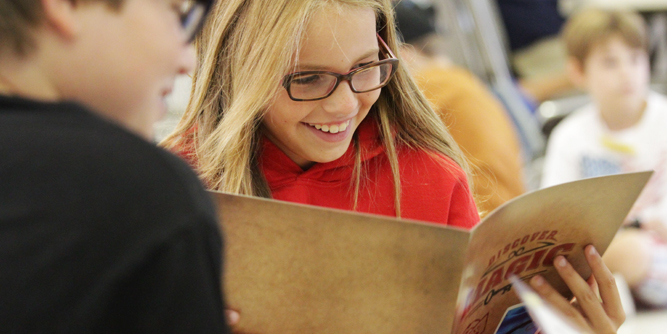 In this completely original curriculum kids collect top secret file folders, play fun games, watch in-class videos, and then go home each day with a secret word that unlocks even more magic and learning in their personal online video vault.
Most importantly, kids learn amazing magic tricks that are custom designed to help them interact with others and make new friends in a safe environment. They learn that the real secrets to each magic trick are the 8 Traits of a True Magician: Respectful, Prepared, Enthusiastic, Confident, Humble, Creative, Authentic, and Giving.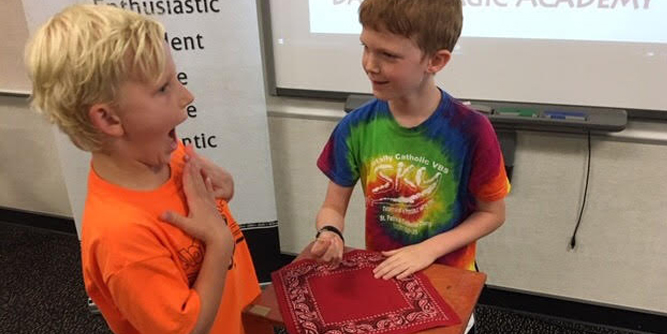 Since 2015, Discover Magic has been leveraging the power and excitement of learning magic secrets to get kids to put down their electronic devices and learn important social skills like using people's names and looking others in the eyes.
We strive to create materials that are so much fun and made to such a high quality standard, that kids will keep them for years and continually share with others the valuable life skills they have learned. Parents love both the quality of the materials and, more importantly, the results they see in their children.
There are four unique courses, each with a different colored graduation wand, much like karate belts. After completing all four courses, kids can also earn a special Black Wand.
Discover Magic is filled with surprises like custom coins and cards with hidden secrets in them. There is always something to spark the imagination and not only help kids discover magic, but unlock their potential.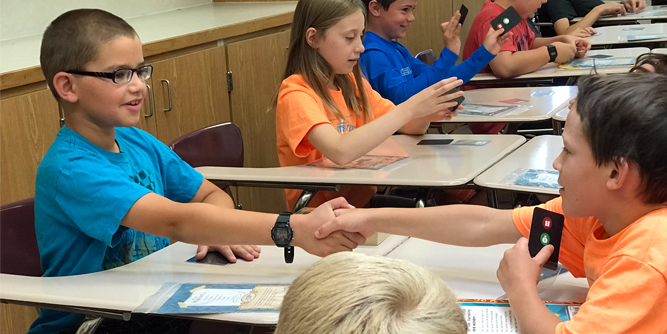 Here are just a few reasons Discover Magic is a great business opportunity!!!
LOW START-UP COSTS
LOW FIXED COSTS
FLEXIBLE STRUCTURE TO FIT YOUR VISION
A GROWING NEED THAT PARENTS ARE SEEING
EASY-TO-GET FREE PUBLICITY AND COMMUNITY SUPPORT
PREMIUM PRODUCT
SUPER FUN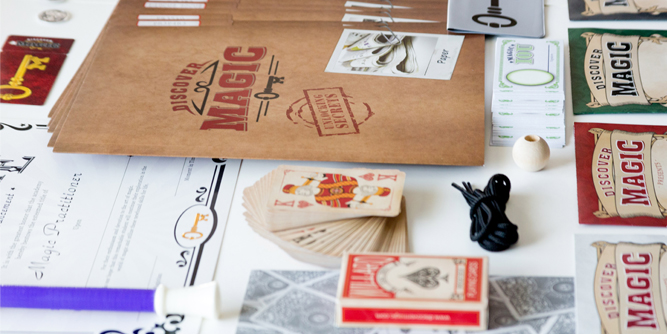 If you enjoy working with people and building successful teams, if you want to have a positive impact on the children of your community, and if you want to offer something special and of the highest quality, then a Discover Magic License is perfect for you.
The instructors' lesson plans are simple, easy to follow, and fun. This makes finding and retaining instructors a breeze. No magic background is needed by you or those that you bring on to your team. We will teach you everything you need to know from starting and growing your programs to how to run a class that is fun for everyone. After all, the first rule of magic is "Have Fun!"
We offer a variety of start-up and continued training including: a printed manual, online videos, webinars, and personal coaching over the phone. Plus, optional in-person coaching is available at any point. We also have an annual conference where you can learn from the most successful Discover Magic licensees around the world and dive deeper into our fun Discover Magic culture.
For a limited time you can save $10,000 on a license and receive additional coaching by participating in a new quick-start program.