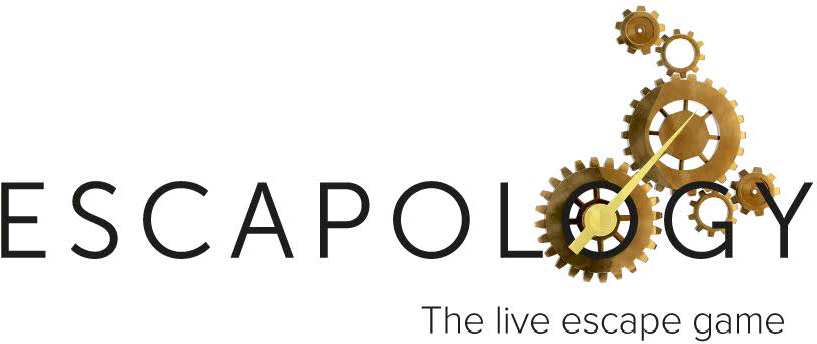 Escapology is a Live Escape Game business developed by brothers Simon and Paul Davison, and friend Simon Millington. All three are established successful business owners and a formidable team to develop Escapology as a successful global business.
The Live Escape Game business has been described as the fastest growing entertainment trend since the cinema and Escapology, being one of the first out of the blocks in the US, is set to dominate the market.
Escapology LLC was the first Escape Game company to fulfil the all obligations and legalities to offer genuine Franchises in the US with 46 franchisees at the of 2017.
Most importantly, Escapology offers a business opportunity. We're not just selling a concept and some great games – it's the whole package including all of the support and guidance that is required, and a comprehensive suite of back-end systems to ensure your business runs smoothly and that everyone involved in the Escapology family, can learn and benefit from each other, to grow the World's most successful Escape Game Brand.

LETTER FROM THE ESCAPOLOGY CEO
As owners of the original Escapology venue, we share your excitement and enthusiasm about real life escape games.
We have been hard at work developing a solid business model that has allowed us to be successful – and profitable! Now we want to share our premium escape games with successful applicants to our franchise model. If you are accepted, we'll help you deliver the same consistent quality that Escapology customers have come to expect.
Our comprehensive training program will guide successful applicants through our processes and every phase of the business, delivering the skills necessary for success. However, your success as a franchisee will depend upon your willingness to learn and communicate with us and with your customers. Your success is also a function of the amount of time and effort you are willing to devote to learning and executing each phase of the business.
It is our goal to provide support and services to you with the highest level of honesty, integrity, and professionalism. Escapology takes the partnership we form with our franchisees very seriously; it is the foundation of our success. From lead generation programs and cutting-edge technology, to branding campaigns and customizable marketing tools, our support is second to none.
Comprehensive training and ongoing support will keep you and your staff knowledgeable and competitive at startup and beyond.
As a leading escape room business , Escapology has achieved recognition and respect while building market share. Our potential is limited only by the creativity of our management and the vision of our owners. Our future in this "growth" industry is flourishing, and we welcome you!

HISTORY OF ESCAPOLOGY
Simon and Paul Davison, who run a successful global training and events company working with blue chip clients in the automotive industry, saw an opportunity to develop the live escape game concept further by offering a dynamic brand, high quality themed games and industry leading customer service. To achieve this they founded Escapology in 2014.
The first Escapology venue was opened in Orlando, Florida in December 2014 and quickly became the Number 1 Attraction on TripAdvisor, clearly demonstrating both popularity and high standards of customer service. During the first year of operation Escapology achieved excellent sales and profit margins. Late in 2015 Simon Millington, owner and CEO of the succesful global online retailer, Shop247.com joined the company bringing his vast business experience and online marketing skills.
Live escape game attractions are one of the fastest growing entertainment sectors in the world. We believe that high quality facilities will be the ones that rise to the top of the ratings. With the concept proven, Escapology is aiming to open 10 corporate facilities in the next two years and further expand by franchising.
Through rigorous adherence to the founding principles, practices, and procedures in both our corporate facilities and franchised locations, Escapology aims to become the Starbucks of the escape game industry.

ESCAPOLOGY MISSION STATEMENT
'Escapology is committed to providing a premium real-life escape game experience with continuous development and innovation in gaming.
This is supported by world class training to provide the ultimate in quality, service, and hospitality to each and every customer'