Stronger and healthier in just 20 minutes a week.
fit20 is personal training for everyone. We blend our uniquely effective one-time weekly training with recovery to improve your strength, energy and well-being.
fit20 is highly focused on your overall health, not just one aspect of it. After a few sessions you will see a boost in your metabolism, improved strength, and increased endurance in your everyday life.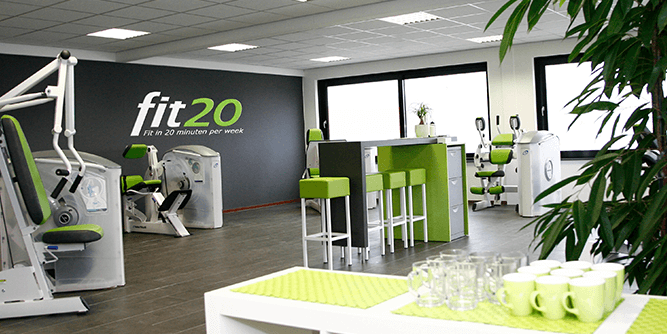 Start your own fit20 studio
At fit20, we believe our science-based training method is the best way for people over 40 to win back strength and improve health. Sharing our highly effective and time-efficient training method with as many people as possible is our passion.
We are a personal training franchise concept founded in The Netherlands in 2009. Currently, we have 150 studios open in 9 countries. More than 16,000 people worldwide train with us every week. We have started franchising in Virginia and are seeking entrepreneurs with a passion for hospitality and fitness. We're looking for owners who are ready to do what it takes to build their franchise business and help their clients lead healthier lives at the same time.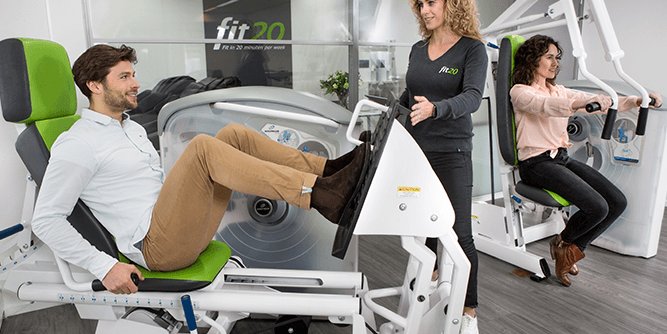 We use slow-motion strength training to reach optimal results for each client at every weekly session. Since fit20 is intense training, the best training frequency is one time per week leaving necessary time for muscles to remodel, adapt and strengthen. Specialized personal trainers are at the heart of the fit20 experience. Our fit20 academy ensures these trainers are the best in their field. We have proprietary IT to track client progress and we use a proven process to help each franchise owner build their business.
Our aim is to be the market leader in personal training for anyone who is too busy to get to the gym several times a week, or for whom working out is not a natural passion.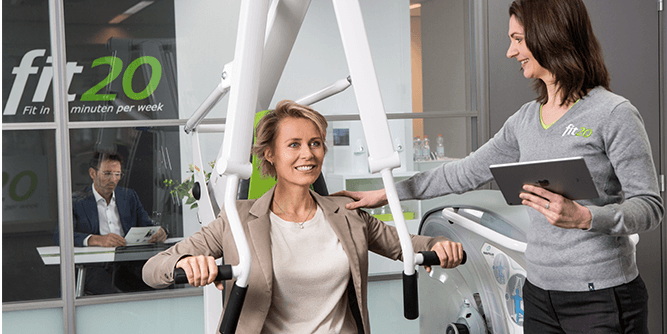 Three unique fit20 advantages:
The fit20 training method is very different and highly effective
Our target audience is underserved
We have developed a successful recurring revenue business model
If all this sounds interesting to you, please reach out to us. It would be great to learn more about you, and what your goals are! We are always happy to answer your questions about fit20.
Roger Karsten, DPT
President fit20 USA