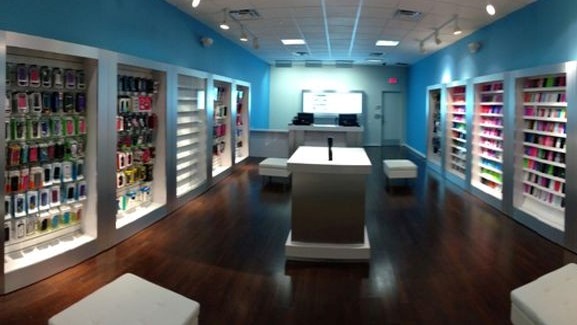 iFixandRepair is your full source smartphone, tablet and game console headquarters for repairs and accessories. Whether you cracked the screen on your new Apple® iPhone 6, or dropped your Samsung Galaxy S6 in the pool, iFAR has you covered! iFAR offers many unique services in a fun, up-scale, local environment to meet the needs of just about every customer. Since opening our first store doors in May 2010, we have grown to over 50 stores. Currently iFAR is operating retail stores in 13 States. In addition we have partnered with major retail partners like Walmart and Toys R' US to open stores with-in a store! We look forward to helping you open a iFAR store in your area SOON!
---
Franchise Requirements
We are seeking IFAR franchise strategic-partners with a combination of management and leadership skills that will contribute to a successful retail environment. Although we are a technology service provider, technical skills are not a requirement to operate our stores. We would like to get to know you and discover your unique talents and skills. We will provide you with the details you need about IFAR to help you make an informed business decision. Ultimately, it's a fit between you and IFAR that will make the difference and qualify you to join as a franchise strategic-partner.
BUSINESS APTITUDE, BACKGROUND AND EXPERIENCE
A passion for exceeding customer expectations
Proficient at team building
Business, retail or operations management experience
Sales and marketing abilities
Adapt quickly to a dynamic environment (new technology, products, services)
Ability to communicate with customers
Adept at creating a customer friendly, service oriented business culture
FINANCIAL CAPACITY
Single Store
$50,000 liquid assets*
$150,000 net worth*
*Individual and/or partner(s) combined
Multi-Unit Store Strategy
Multi-Unit development strategies are available in select markets and will require additional capital and financial capacity