Your Very OWN Healthcare Practice in 90 Days.....Even If You've Never Spent a Day Working in Healthcare.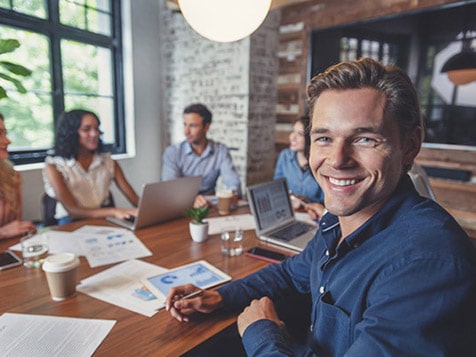 Healthcare is one of the most profitable and vastly needed industries in the world. The earnings are legendary, potentially even for the small solo practice. But, starting a healthcare business can be an incredibly difficult and expensive process.
At M.O.S, we've created a full service solution that removes those obstacles, making it easy for anyone to own a thriving medical practice. Our team handles every single task FOR you, from finding your location to establishing your office, hiring and training your staff and on boarding an expert Practice Manager that will work hands-on to make your business a success.
We make it simple for ANYONE to own enjoy and profit from their very own successful healthcare business, even if you've never worked a single day in health care.
MOS is the Highly Successful TURNKEY Healthcare Solution
Even for those with extensive experience in the industry, starting a new healthcare business requires a complex set of skills. You've got to know how to enroll in state Medicaid and managed care organizations, create accepted medical billing and coding systems, find and train a range of staff members…and that's just the start!
At MOS, we've removed all of the headaches and barriers to entry, creating a golden opportunity for investors, business owners, and anyone else who wants to participate in the highly respected and lucrative healthcare sector to succeed.
The result? A fully staffed and operational healthcare business open and ready to accept patients in less than 90 days!

Everything Needed to Establish Your Business in Less Than 90 Days
From the moment you come onboard, our team gets to work forming your new practice!
We operates on a standard 4 month term, during which time we do everything from find your location, to hiring and training your staff, building and implementing all your systems, and creating networks that help you bringing in patients.
We also create policies and fee schedules, ensure you're HIPPA compliant, setup your payroll, design your office, configure your medical billing and coding solution, setup electronic healthcare records, design your logo, create your website and optimize it for search engines so patients can find you, and much more.
Simply put, we do everything that needs to be done for you to open and effectively run your new healthcare business, successfully.
Once our job is done, we hand the reigns over to a highly experienced Practice Manager who will be entirely responsible for day to day operations, meaning you can sleep like a baby, happy that your investment is in safe, professional hands. After all, an investment needing to be micro-managed is simply buying yourself a job!
Anyone who has started their own healthcare business knows this is a ton of work that can take years for even the most experienced people to accomplish. Our team specializes in getting it all done quickly and efficiently so that your new business comes together without a hitch.
This is the smart way to get started, skipping over many of the hard knock lessons of developing and perfecting a healthcare business and putting you on the fast track to the rapidly approaching day when profits begin rolling in.
All 100% Done For You.
Compared to what most other opportunities require, it's simply astonishing this much can be accomplished at such a high level for such a surprisingly affordable investment.
Inquire today and take the first step toward getting your new healthcare business launched!