Residual Income with these Passive Franchise Opportunities!
All Things Franchising...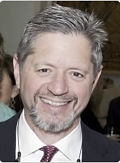 Michael Stavrinakis specializes in the sales of multiple businesses and franchises. A lifetime resident of Charleston, South Carolina, Mr. Stavrinakis has been in the industry for over 27 years! He is a former franchisor & current franchisee. His inventory continuously changes and grows. Michael assists in site location and negotiates leases on second-generation spaces. His superior niche-marketing and experienced industry professionals equals a fair selling price and faster-closed transactions with fewer issues in escrow (fewer headaches!) Michael's extensive existing buyer pool includes first-time buyers, current owners seeking to expand, and private equity groups seeking to invest in new concepts. He utilizes various avenues including direct mail, email, fax, advertising in industry publications, and a number of national online listing services to reach new buyers and sellers. Additionally, he networks with industry professionals including vendors, suppliers, and distributors. He is a platinum member of the Charleston Chamber of Commerce, a member of the South Carolina Restaurant Association, a member of the Greater Charleston Restaurant Association, South Carolina Lodging, and Restaurant Association, and a member of the U.S. Navy League of the University States. Current member Board of Trustees of The Medical University of South Carolina since 2012. Michael was also awarded #2 National Franchise Consultant for the Franchise Consulting Company out of 170+ brokerages across the U.S. and 19 Countries.
Sector Franchise Options (to name a few)
100% Passive Painting Franchise

100% True Absentee Be Spoke Mens and Women's Suit and Blazer Franchise

100% Owner Passive Dog & Pet Walking/Sitting Services Franchise

Passive Owned Irrigation, Fertilization & Environmental Franchise

100% Passive Operated Short Term Reantl/Air BNB Franchise
...and so many more!
Painting Franchise Opportunity:
Strong Brand Memorable Name. Our brand and name have proven to be memorable. Our customers regularly compliment our name as creative, fun, and easy to remember. We are dedicated to keeping our brand, style, and content current with the times. Always updating, creating, and launching fresh content are major contributors to building a brand that is not easily forgotten.

Plug & Play Marketing & Sales
We do our research and ensure that all marketing efforts are designed to succeed and pull in as many customers as possible. We also train you on our many methods of bringing awareness to your business and services. We teach you how to not only win over one client but also how to receive repeat business, referrals, online reviews, and build strategic relationships.

Never Pick Up A Brush
We teach you everything you need to know to run a legacy business from home with no experience required. Never pick up a brush with That 1 Painter. We are looking for business owners, who are ready to make an impact in their city.

Strategic Relationships
We don't simply rely on advertising. Many of our franchise competitors require massive amounts of advertising that eat up large portions of profits and while we do require a minimum level of advertising, it is lower than our competitors because we teach you how to build strategic relationships through networking and referrals.

Coaching Mentality
We take a coaching approach to our training and support. We truly desire to learn about you, your experiences, and your objectives and take all of that into account when helping you reach your goals. We coach you in a way that makes you shine.
Mobile Mens and Women's Suit and Blazer Opportunity:
This High-End True Absentee, 100% Be Spoke Mens and Women's Suit and Blazer franchise is a perfect addition to anyone looking to add passive revenue or career change. Currently being run part-time and killing cash flow. Run it full-time and double or triple earnings.

*No inventory and it's basically
*Business in a trunk.
*Low Cost
*High Margins of around 70%++ Profit
*Executive Model or Run it Day to Day
Dog & Pet Walking/Sitting & Services Opportunity:
This 100% Passively Operated Pet Care Franchise is America's largest and most trusted professional dog-walking and pet-sitting franchise. For the convenience of pet owners, Our Pet Care's skilled Pet Care Coordinators personally match all of their dog walkers and pet sitters – who are background checked, trained, and insured – to meet the specific needs of each pet. With thousands of satisfied clients nationwide, Our Pet Care Business has earned the reputation as the most relied upon and trusted pet care service in the country.

We offer locally owned and operated in-home pet care. Our focus is on exceptional service and reliable care. We employ Pet Care Providers who provide recurring services to pets and their clients. Our services include:
Daily Private Dog Walking

Daily Pet Sitting for dogs, cats, birds, gerbils, and more!

Overnight Care

Puppy Care

Pet Transport

Pet Medical Administration - Pill Administration, Injections, Subcutaneous Shots and Fluids
Opportunity to build into areas around the USA available as well since this is run 100% by the Franchisor you DO NOT need to live in the territory you purchase!
Irrigation, Fertilization & Environmental Opportunity:
100% Absentee Run Lawn Care National Franchise! Three Franchises in One!

• Turn-Key Executive Ownership Model • Reoccurring Revenue
• Cross Marketable Services
• Highly Scalable
• High Customer Retention
Services
• Irrigation Repair • Fertilization
• Pet Waste & Insect treatment
Business Support
• National Call Center
• Monthly Business Reviews
• Entrepreneurial Coaching (EOS)
• Personalized KPI Dashboard
• Bookkeeping, Billing, Payroll Processing
• In-House Talent Recruitment Team
• Front-Loaded 12-Month SEO Package
• National Permit Database
• Premium Video Production
Short-Term Rental/Air BNB Opportunity:
A leading and emerging franchise brand in the vacation rental industry offering full-service property management services to vacation rental property owners and vacationing guests. Rapidly expanding across the US and currently manages thousands of vacation rental properties across 18 states. No experience is necessary to operate a franchise and we provide comprehensive initial training and ongoing operational support to franchisees.

The strategic business model gives franchisees the systems, processes, technology, and unprecedented marketing support to help expand, develop, build, and grow, vacation rental management franchise businesses across the nation. Franchisees work on building their inventory of properties and oversee house cleaning and maintenance vendors while providing local guest services and ongoing property-owner relations. We are targeting travel enthusiasts, people who own investment property, property management & real estate professionals, and passionate entrepreneurs with strong sales, networking, and customer service skills. We are part of a rapidly expanding industry - vacation rentals are replacing hotels for travelers post-COVID and are already seeing record bookings compared to levels in 2019. In fact, vacation rentals represent the fastest-growing segment of the $1 trillion travel & tourism industry.

Available to run Absentee and also out of Market. A real estate license is required for all South Carolina Markets. Other areas around the USA available as well.
True Mailbox Income can be in your future! Complete the form to the right to get more information now!