SONIC Drive-In is an iconic brand with more than 65 years in the business and a rich heritage of innovation. With revenue-driving technology, more ways to order than ever and new models for every market, SONIC is offering franchisees the opportunity to lead the next generation of QSR.
The Future Looks Brighter Than Ever
Diverse Menu with Five Dayparts – Breakfast, lunch, afternoon, dinner and evening
More Ways to Enjoy – Guests can drive-in, drive-thru, order ahead, take food to go, sit on the patio or dine indoors
A Model for Every Market – Five distinct models including traditional drive-in, indoor dining, counter service, travel plaza and conversions
Revenue-Driving Mobile App – Enables guests to easily order ahead and earn loyalty rewards
Innovative Technology – Cloud-based operations software, integrated POS systems & more
Brand New Look – SONIC got a makeover and our modern, sleek restaurants are cooler than ever

Training & Support
After more than six decades in the industry, SONIC knows what it takes to help our franchisees build a thriving business. As a member of Inspire Brands, SONIC has access to preferred vendor relationships and buying power our franchisees can use to their advantage.
4 weeks of hands-on training at a training restaurant
4 weeks of business operations training
E-learning and support for team member training
Detailed site criteria and data analysis for location scouting
Lease negotiation, bid review & comparison support

Construction project management guidance
Part of Inspire Brands, the second largest restaurant company in the U.S.
Superior pricing from approved vendors
Legendary and award-winning national marketing campaigns
Robust local marketing toolkit with branded assets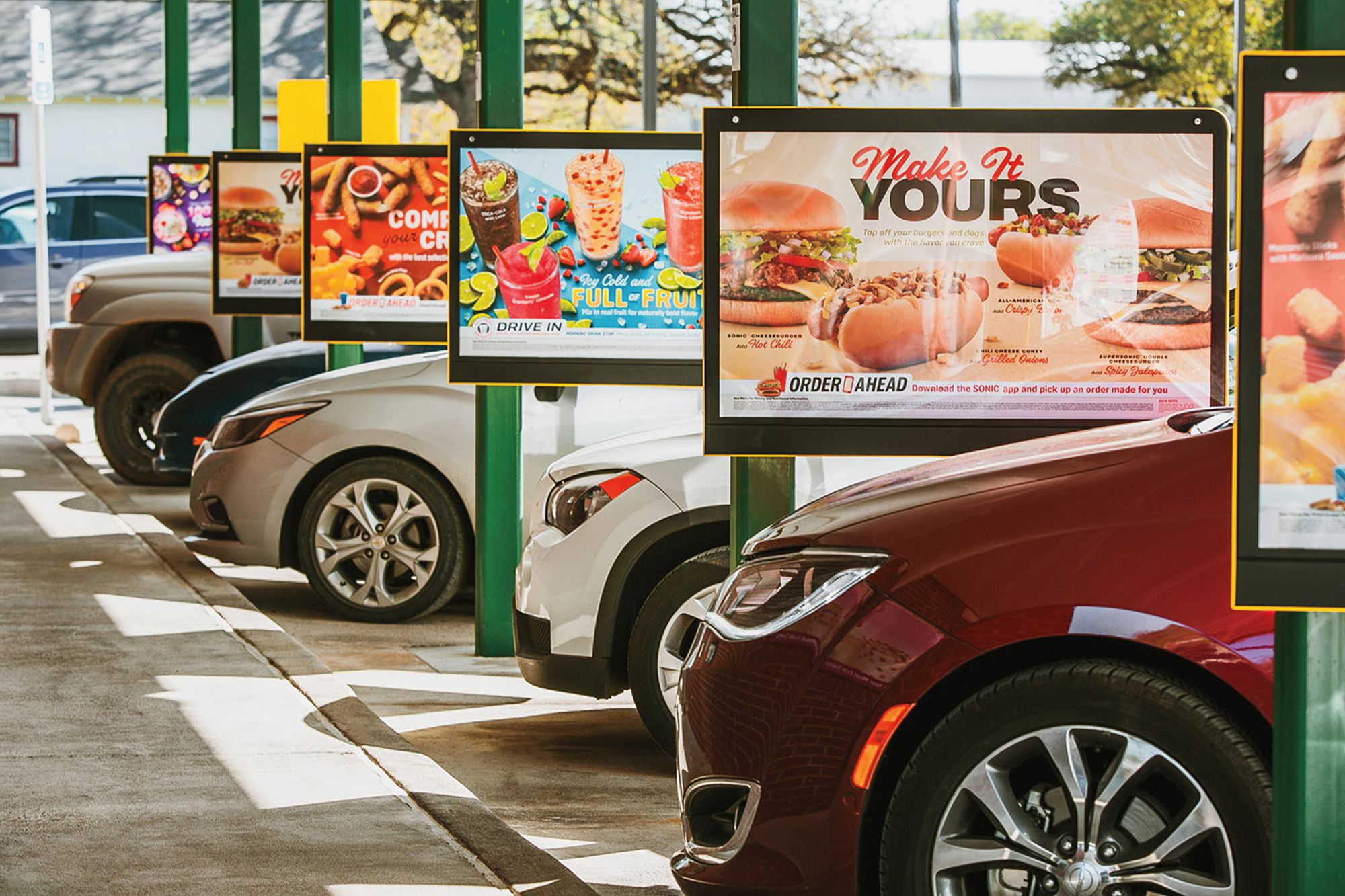 Why SONIC Drive-In?
With a rich history behind us, SONIC Drive-In has our eyes set on the future. Our adaptable model has enabled us to thrive in any economy and continues to push our growth forward. The future of SONIC includes new models, a new look and new franchisees dedicated to creating a legacy of their very own.
Growth opportunities for SONIC are significant:
Average unit sales have increased each year since 1987
System-wide sales have increased 68% over the past five years
Hamburgers are the largest segment of the QSR, with annual sales of about $40 billion, and faster-growing revenues than any other segment
Do You Have What It Takes to Franchise with SONIC?
SONIC franchisees are entrepreneurial and hungry for growth. They have passion for what they do and the SONIC brand. Here's what else you'll need to qualify as a SONIC Drive-In franchisee:
Experience owning or operating multi-unit franchise concepts
Ability to open multiple locations over a pre-determined period of time
A desire to collaborate with our corporate team and your fellow franchisees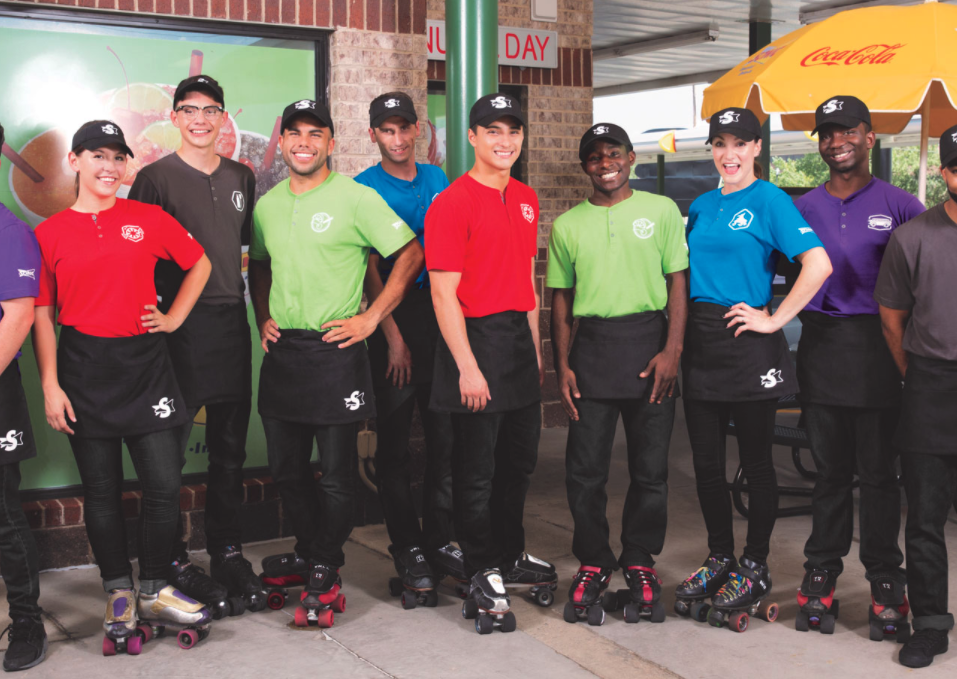 Drive the Future of QSR with SONIC
SONIC is growing places and we want you to hop in the driver's seat. To learn more about becoming a SONIC franchisee, reach out to our team now.
Testimonials
"I love the direction SONIC is going in. We are pushing the envelope in terms of technology, but we are staying true to our roots. Another thing I love about SONIC is that we, as franchisees, can call or email anybody at any time at the corporate office and get an immediate response. That speaks volumes about our culture and family-oriented business. I feel like I am part of the national SONIC family."
Greg Rowden, SONIC Franchisee in Arkansas
"I love the direction of the brand. It's investing in automation, it's investing in the customer experience, it supports its franchisees at a lot of different levels and a lot of different disciplines. And it's remained unique to the quick-service restaurant business. We get a lot of operations support. And I think from a marketing standpoint this is probably the best-marketed brand in this business sector."
Max Gelwix, SONIC Franchisee in California
"Sonic has such great brand recognition, which is something you really want in a franchise. The building layouts, the carhops, the huge menu, the drinks, everything about that is very appealing."
Blake Haines, SONIC Franchisee in Tennessee