Steelworks Buffet & Grill Franchising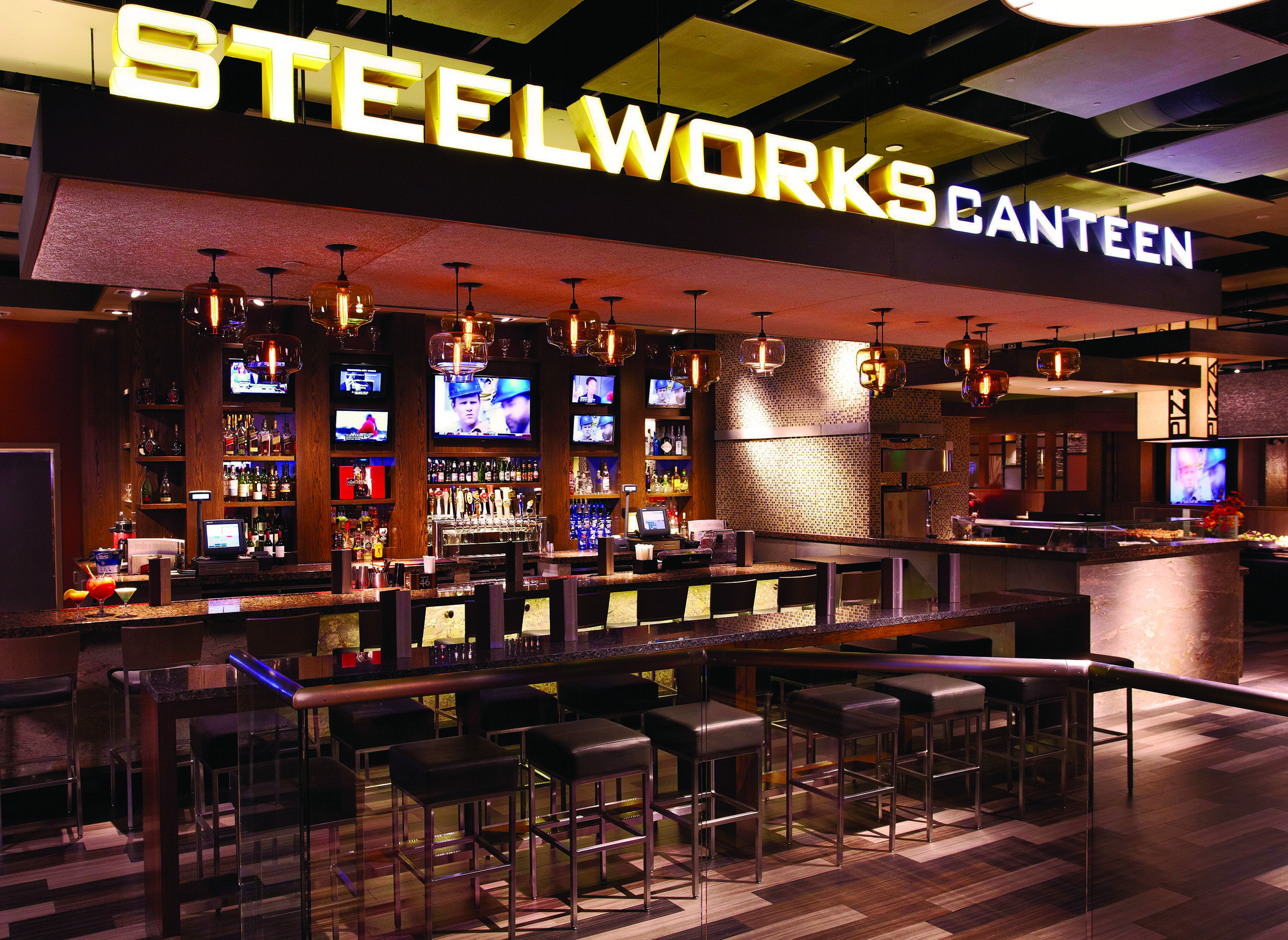 Experience a variety of fresh culinary dishes from around the world at Steelworks Buffet & Grill. Guests can choose their favorites from the à la carte menu or they can enjoy a variety of fresh international culinary dishes at the all-you-can-eat buffet featuring live action cooking, including artisan pizza, a pasta station, sushi, fresh-carved meats and more. The types of cuisine that Steelworks Buffet & Grill offers includes American (New), Asian Fusion, Breakfast, Brunch, Buffets, Burgers, Diners, Italian, Japanese, Pizza, Seafood, and Steak.
Steelworks Buffet & Grill is part of 40 North, the full-service division of Villa Restaurant Group, a family-owned, multi-brand restaurant company with nearly 350 locations in the United States and abroad. 40NORTH was established in 2006 with the opening of George & Martha's American Grille. The group is now comprised of eight unique brands across eleven exciting locations in New Jersey and Pennsylvania.
WHY FRANCHISE WITH VILLA RESTAURANT GROUP?
Franchising With Villa Restaurant Group
Villa first began selling franchise units in the 1990s and has not turned back since! Today, the portfolio is split with roughly 45% of all units being franchised operations. Our experienced franchise development and operations teams help to walk our franchise partners through the process from initial leasing through construction and opening and beyond to ensure ongoing success throughout the lifetime of the store. Many of our franchised units are owned and operated by multi-unit, multi-concept partners who continue to grow with the organization year over year.
Villa currently franchises our Core Brands and is actively seeking new franchise candidates for development in all venues across the country and around the world.

Franchise Support
Here at Villa Restaurant Group, we not only know what our customers expect from us, but we also understand who our franchisees are and what they need to run a successful QSR concept. That's how our corporate team is able to offer an unparalleled level of support and franchise training to new members of the Villa family. From starting the application process, to getting one of our QSR franchises opened, and through the entire life of the operation, we are here to help.
With 50 years of experience behind us, Villa Restaurant Group is able to provide sound operational knowledge as well as expertise in best practices and procedures for opening and sustaining a profitable food service business. The systems and practices that have made us a successful operator for decades are the exact same guidelines that we will share with you, as a franchisee.
With nearly 350 corporate and franchised locations around the world, we can provide our franchisees with valuable insights into industry trends and an understanding of what needs to happen at the store level on a day-to-day basis in order to succeed. Starting the day you sign the franchise agreement, a Franchise Operations Consultant (FOC) is available to help and guide you through the process of opening your restaurant and operating the business.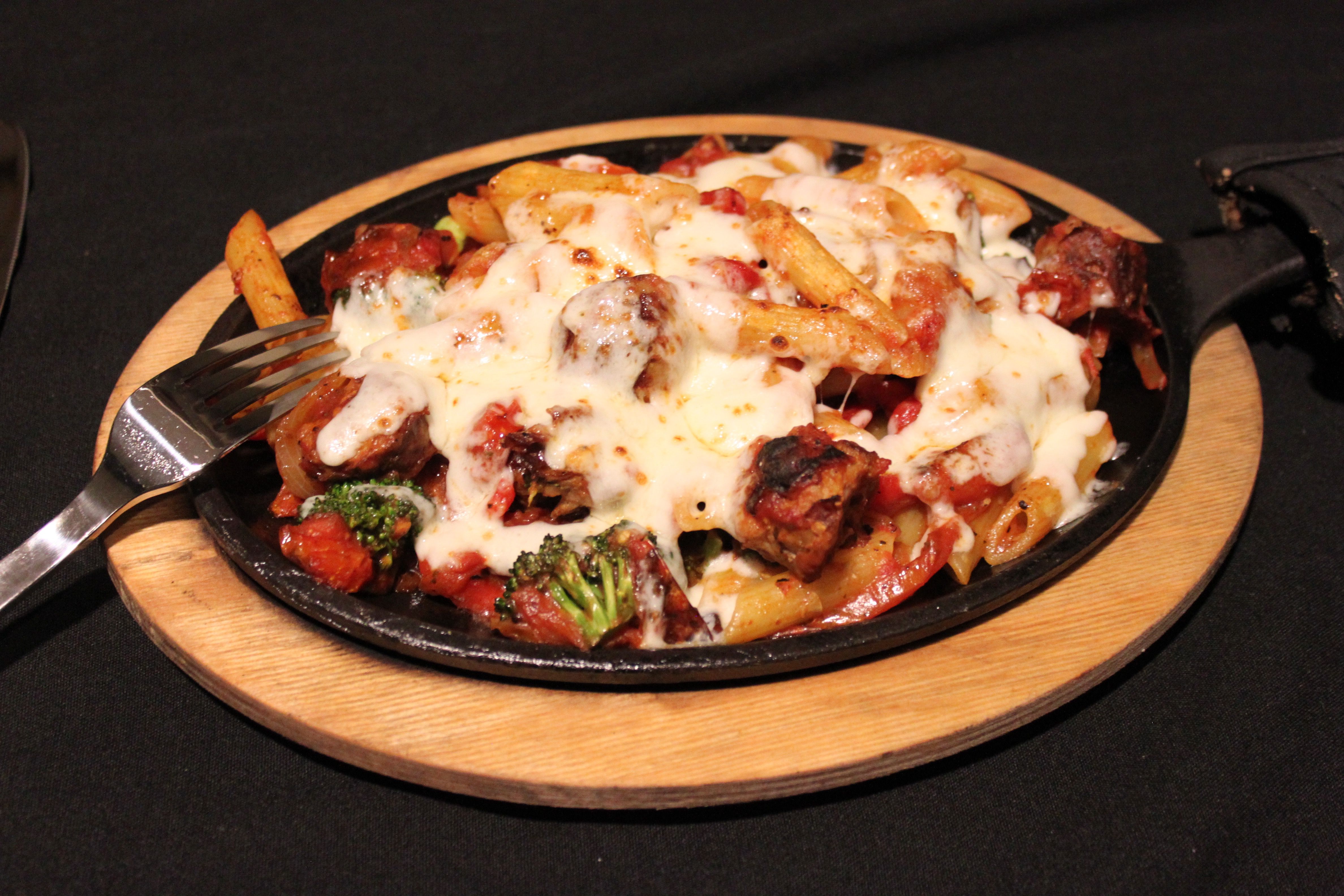 A LETTER FROM BEN & ANTHONY SCOTTO
The phrase "from our family to yours" represents Villa's corporate identity. But what does it really mean? To us, it's much more than a slogan. It expresses the warmth and daily commitment to quality upon which Villa Restaurant Group was founded.
The Villa brands are a family franchise. For over 5 decades, our immediate family has worked side-by-side with our extended "business family" to offer personalized food and service to our valued Guests. From the first day, our family's name and our family's future have depended upon the quality and consistency of our food and service.
That's why we are so proud of our success. We've come a very long way, and our family still stands behind all of our businesses, products and concepts.
While it's true that Villa Restaurant Group has expanded to include a large portfolio of brands, you can be assured that we will always take pride in being a company managed by one great, big family. What does all this mean to you? It means a more personal touch in food preparation, and a more family-oriented approach to supporting franchisees and helping them ensure the success of their families' businesses and futures.