Who we are
What started as a small coffee shop on the corner of Main Street in downtown Longmont, Colorado in 2004, has since grown to multiple drive-thru and coffeehouse locations across Colorado and expanding throughout the country. From the beginning, Ziggi's mission has always been simple: Not only provide a superior cup of coffee, but also superior service customers can rely on. Ziggi's offers several business models to choose from but is mostly focused on developing the double-sided drive-thru model.
Double-sided Drive-thru - This model serves only drive-thru customers from a freestanding building in a smaller size of approximately 250 to 500 square feet with no customer seating.
Coffeehouse with a drive-thru
Coffeehouse model

Why choose Ziggi's Coffee?
Ziggi's Coffee has developed a franchise program focused on the success of their franchisees. With the same attention to detail that has gone into creating the perfect cup of coffee. The Ziggi's Franchise opportunity was created after over a decade of running successful coffee shops and drive-thrus. With a proven model, Ziggi's has developed a process and system for franchisees to duplicate that success by joining their amazing family. They have built a strong business presence that focuses on community, product, and profitability. Ziggi's is the "oldest" new franchise around with owners operating for over a decade. Their franchise program, developed by a veteran in franchising with over 15 years experience and a coffee roasting partner, have a combined experience of over 40 years. Ziggi's has one of the most thought out, well planned, tried and proven models in franchising.
Executive, Semi Passive and Owner Operated models available
Ranked A Top Franchise In Entrepreneur's Highly Competitive 42nd Annual Franchise 500®
Strong Unit Economics
Veteran Friendly
E2 and EB5 Visa Compliant

Who we're looking for
Our selection process starts with choosing only the best candidates who share our commitment and enthusiasm for providing the full Ziggi's experience and being the best part of our customer's day. Ziggi's offers both owner-operator and passive owner (GM ran units) models. Prospects should be able to qualify and attain the proper financing to remain safe and achieve maximum success. At Ziggi's we are selective in bringing on the strongest franchise prospects who we can set up to exceed their goals, will be a good steward of the Ziggi's brand, and will thrive in the Ziggi's franchise family. NO EXPERIENCE NECESSARY.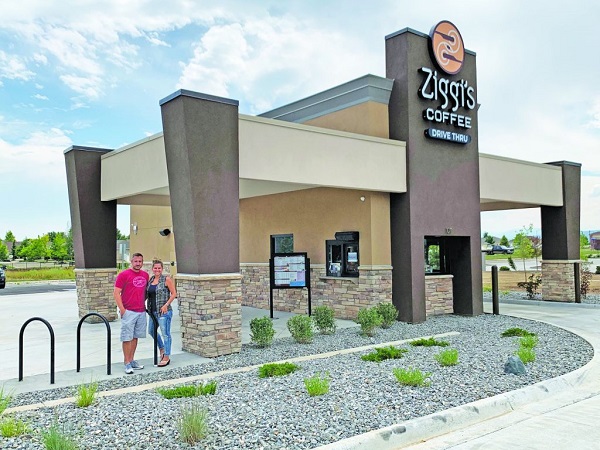 Training and Support
Training systems and processes based on over a decade of operation experience with corporate owned location provided. They also provide Ziggi's Online University, Manager hands-on training in Colorade and on-site training for opening team.